Planning on a last-minute trip? But not thinking of booking your accommodation at big hotels and resorts? How about a backpacker's hostel?
If you have read our last blog, you can probably know why hostel is the new best way to travel for the backpackers
Not convinced! well let me try for you once again.
Backpacker's hostel is a popular concept nowadays. That's because travelers can avail comfortable accommodations at budget friendly prices. Some of the basic amenities at a backpacker's hostel include – bunk beds, wireless or Wi-Fi network, community halls and more.
When speaking of budgets, a typical backpacker's hostel can charge you a minimal price ranging from 300 INR to 2000 INR. That makes them pocket friendly for students, explorers and other travel enthusiasts alike.
Another great reason why staying at a backpacker's hostel should be everyone's one-time experience if not always. It offers you a diverse community to interact and engage. Here, travelers from different region, religion, nationalities, culture and beliefs flock in. Meet with new people and participate in different community activities. Make some great friends, experiences and memories…it's worth giving a try if you haven't gone to a backpacker's hostel before.
In India, there are lots of backpackers hostel to choose from. In fact, here is a list of some names to mention a few:

#1. Zostel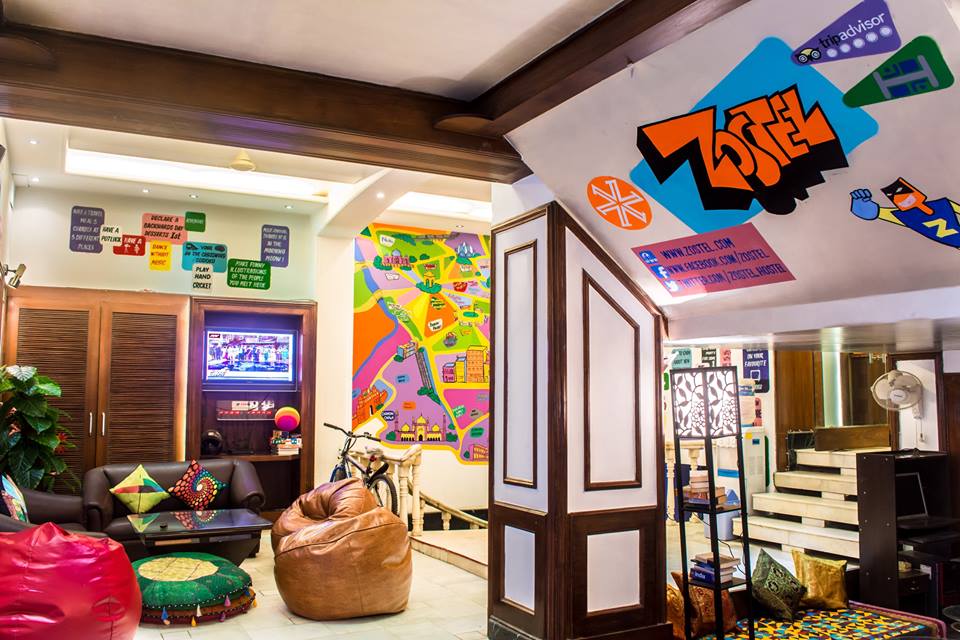 With their air conditioned dorms, inexpensive tariff, hot water supply, free Wi-Fi, game rooms, guest kitchens, housekeeping…Zostel is a popular nesting place for travelers looking for budget friendly accommodations. The interiors have bright colours and designs that make them very inviting to a first time visitor.
Prices can range from Rs. 600 to Rs 2000 depending on the type of room service you want. If end up cancelling your trip at the last minute, don't worry, you can cancel your bookings until one day before your stay.
You can visit the website from this link – www.zostel.com
#2. Mustache Hostel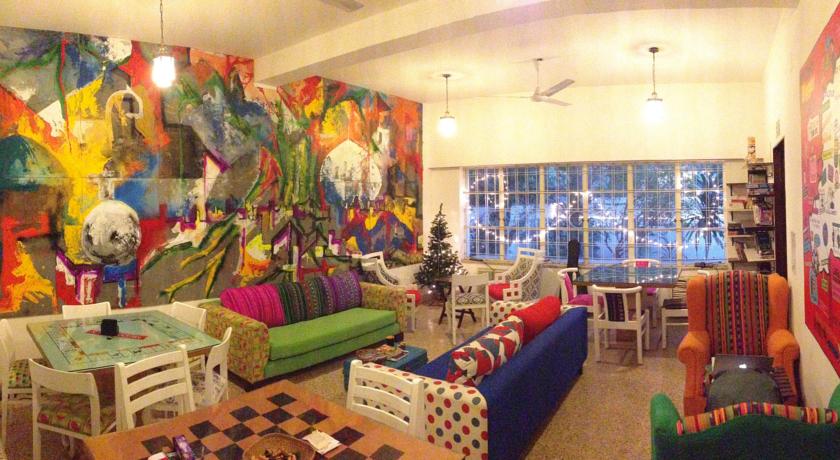 Located in Jaipur and Delhi, Mustache Hostels are one of the quirkiest places to stay. They also have an amazing ambience too. You are sure to fall in love with!
While all things are quirky and beautiful, what you will love the most is that the place has got an Indian touch to everything. Basic amenities include game rooms, terraces and gardens to sit and relax, Kitchens for those who love to cook, hot showers, Free Wi-Fi, 24X7 reception, etc.
It's worth the price and you should give it a try. If you are wondering what a room at Mustache could cost you, then the rooms begin from Rs 600/ $9 only.
Visit the website to book your room today – www.moustachehostel.com
#3. Jungle Hostel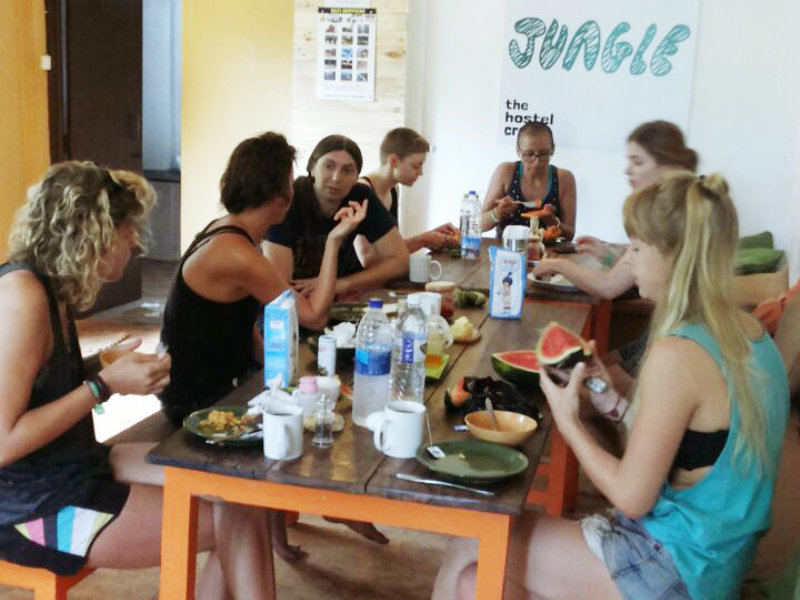 It's one of the best hostels located in Goa. It's set amidst the greenery of the jungles, which makes it quite a place to go to if you are trying to escape the cacophonic hub-bub. The peaceful and quite ambience could be just perfect for activities such as yoga.
Another great reason to go to Jungle Hostel is that a variety of food is available in walking distance. You can also take a stroll to nearby two beaches, which are otherwise inaccessible by road.Fun and excitement are endless here. Enjoy a barbecue night or a movie night with your roommates on terrace if you would love to. Apart from this, the hostel also offers other basic amenities like – hot showers, Wi-Fi, lockers and more.
Prices vary depending on the type of room you prefer. A typical dorm room will start at Rs 500 while a separate room will start at Rs 1800.
Click on this link if you would want to check out their website – thehostelcrowd.com/junglehostel
#4. By the Way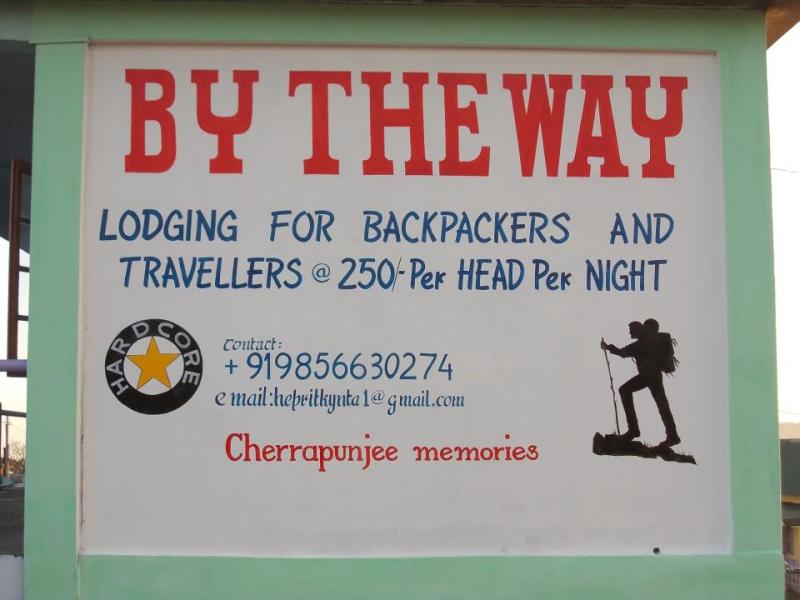 Travelling to Meghalaya this time? Then book a room at By the Way. It's easy to locate and has very budget friendly rooms to rent. Imagine getting a room for the night at just Rs 250.
You might not get the luxurious feel like the ones mentioned above. Nevertheless, you are guaranteed a well maintained accommodation where facilities like hot shower and water are always available. Even the owner is said to be warm and welcoming. Oh look! You can contact him here right away to book a room today –
Owner's Name – Heprit
Contact Details:
Ph: +91985663027
Email – hepritkynta1@gmail.com
#5. Woodlands Residency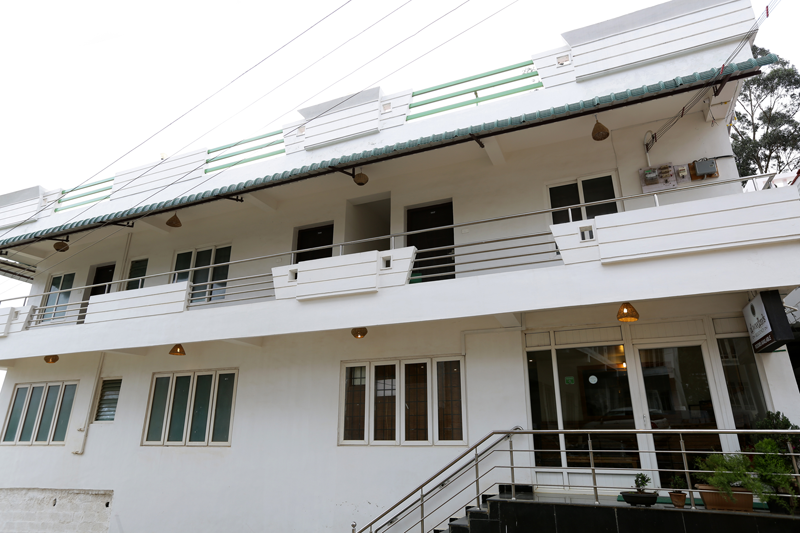 It's located in Ooty – one of the most beautiful hill stations in India. Woodlands Residency is one of the amazing places to stay and relax in peace. The rooms here, are available for Rs 1080 during offseason and Rs 1300 during season. Some of the basic amenities provided by Woodlands Residency are – Wi-Fi, food, laundry, car and bike rental, television, hot water shower, etc.
The location of the place is also very convenient since there is a bus stop and a railway station nearby. In addition, the place is also close some of the famous tourist spots like the Ooty lake, rose garden and the Botanical garden.
For more information, you can visit the website at – www.alwoodlands.com
Final Words

No more worrying about costly places to lodge for the night. Backpacker's hostel saves the day for every hopeless traveler looking for a cost friendly and wonderful place to stay. So what are you waiting for? Visit the websites to check out the room availability, cost per night, amenities and branches. Then pack your bags and head out for some exploration right away!
How this post make you feel?