During our Ladakh trip while we were returning, our initial plan was to go Srinagar via Kargil from Leh. But for curfew and other political disturbances at Srinagar, we changed our plan. We have decided to go up to Kargil then return back to Leh and take the flight from there. It was a bad luck that the "Air India" didn't refund our money of return flight for the situation. It was a major issue for many travelers like us at that moment.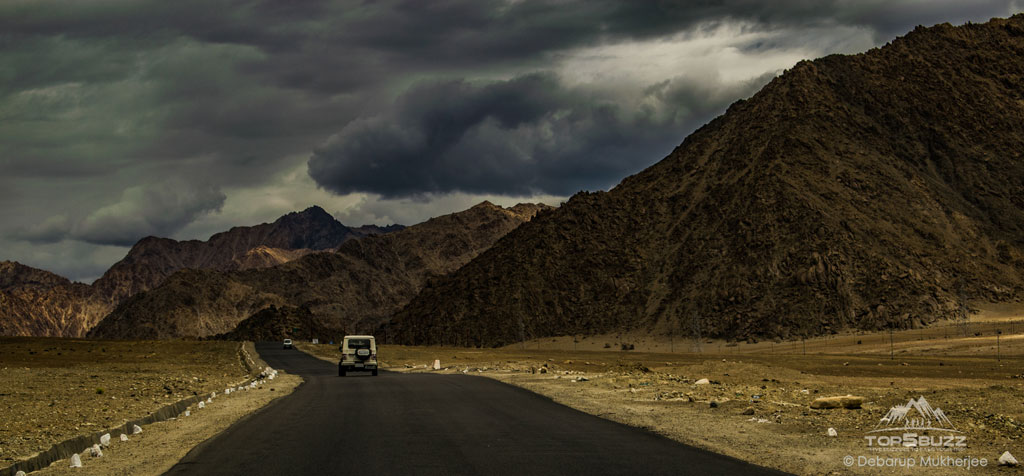 We missed War Memorial, Drass valley & Zoji La Pass.
However we started our journey towards Kargil and it was a journey to be remembered. The road was NH1 (National Highway 1) and it is one of the beautiful roads on this earth.
What we have experienced during our journey to Kargil from Leh?
At this side the structure of the mountains were different. You can find lots of variation and colors into the hills here.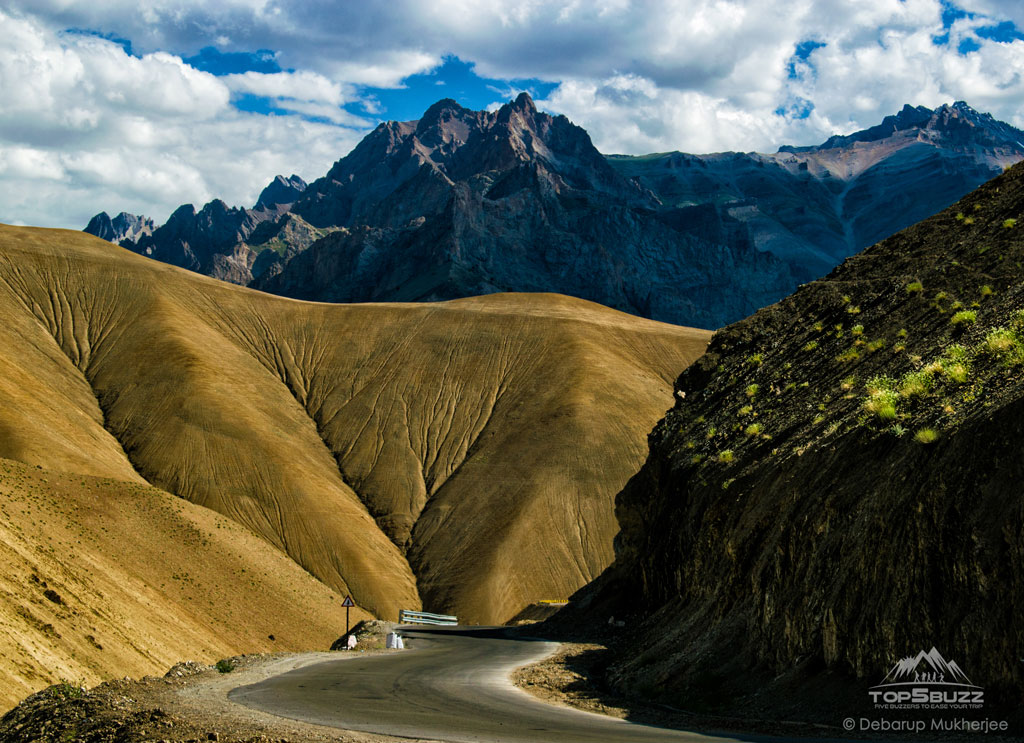 The attraction points we have seen during our journey:
Magnet Hill
Confluence of the Indus and Zanskar Rivers
Fotu La Pass
Lamayuru, the moonland of Ladakh
Lamayuru Monastery
Mulbekh Monastery
1. Magnet Hill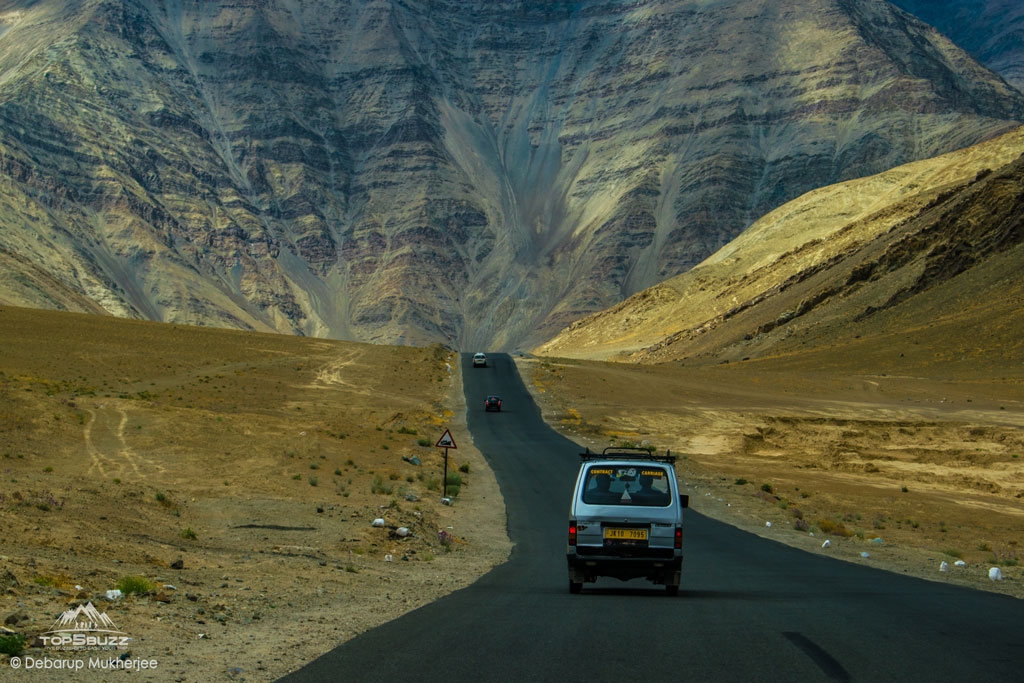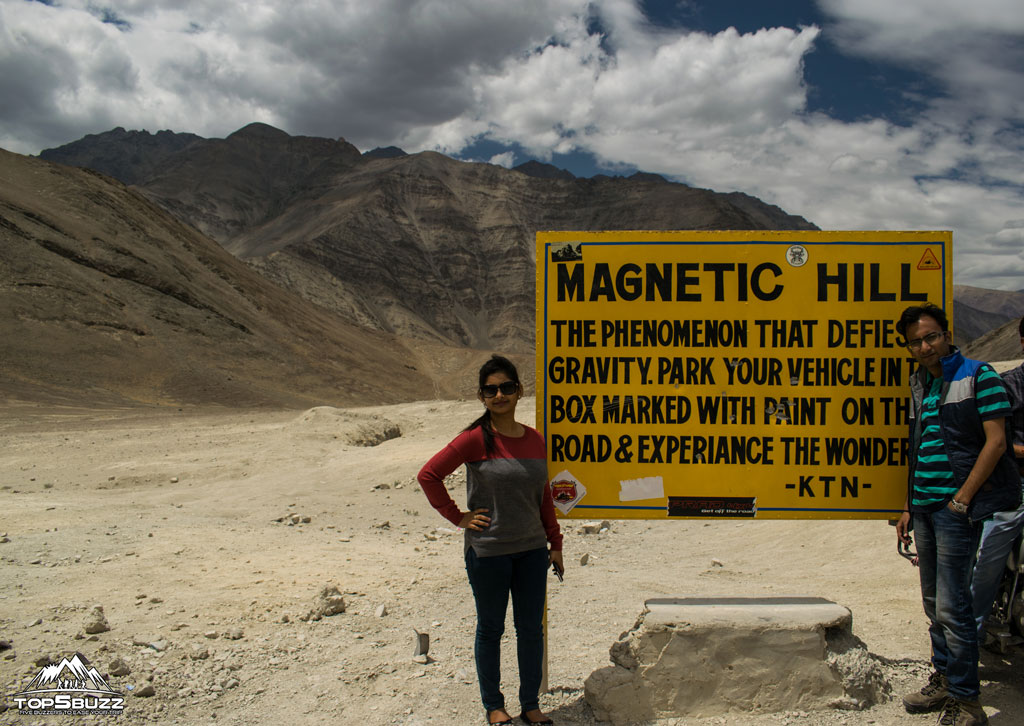 During our journey from Leh to Kargil we first stopped at the Magnet Hill. It is nothing but an optical illusion. Here you can experience the cars are going front side even on neutral. Actually the layout of the area and slopes creates this optical illusion that the downhill road is actually an uphill road.
2. Confluence of the Indus and Zanskar Rivers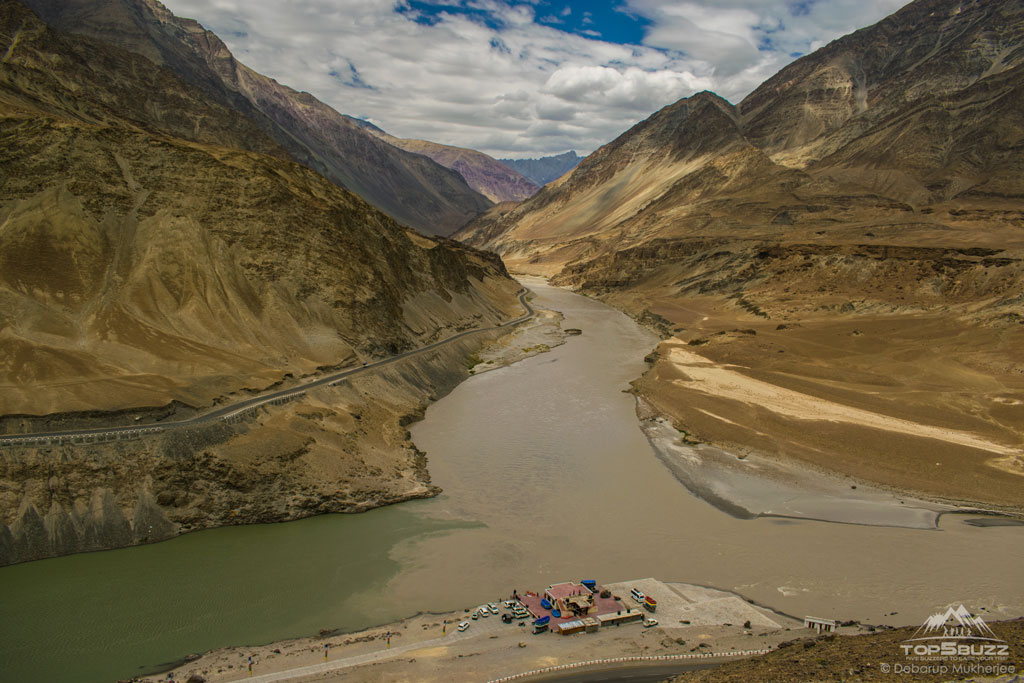 Confluence of river Zanskar (left) and Indus (right) is considered as one of the most beautiful view on route to Leh from Nimo (Nimu or Nimmo) village on Kargil – Leh highway. This point is located at just 35KM before Leh city and 6KM from Nimo.
3. Fotu La Pass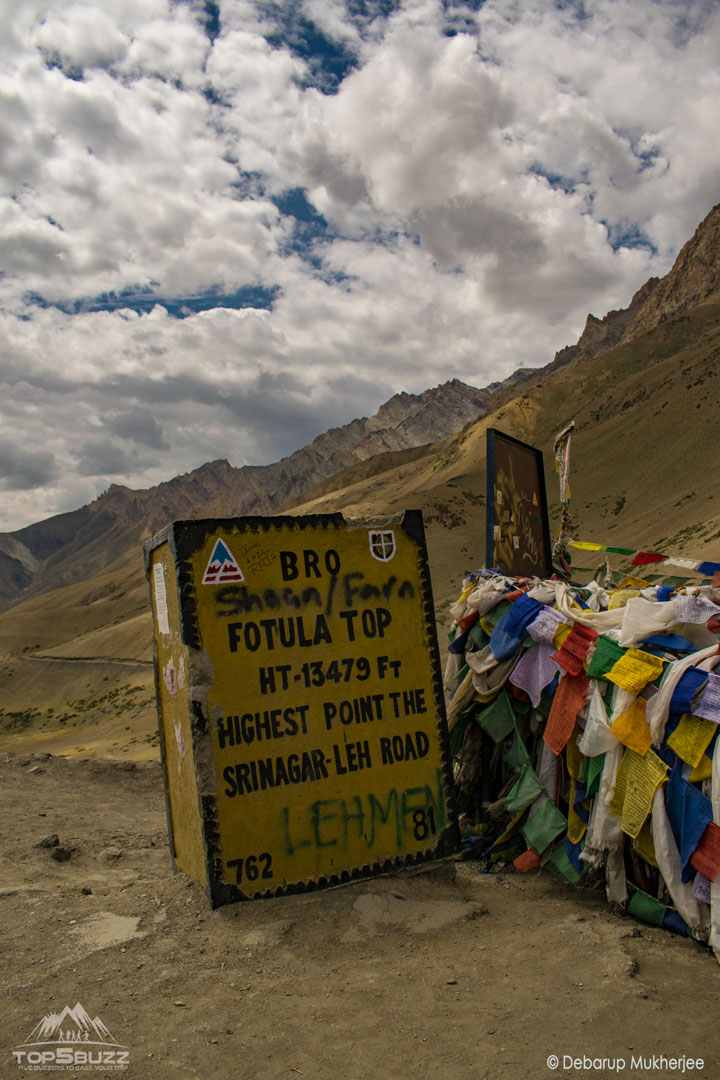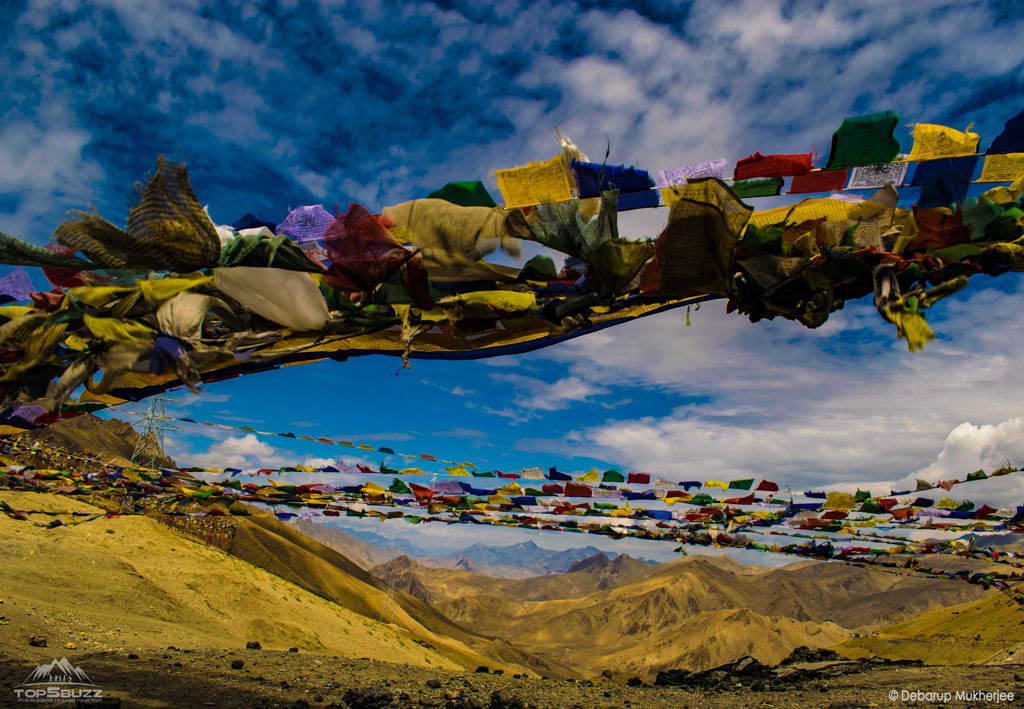 Fotu La ot Fatu La is the highest point on this highway. It is on the Srinagar-Leh highway in the Himalayas Zaskar Range in India. It is at the height of 4,108 meters above the sea level.
4. Lamayuru, the moonland of Ladakh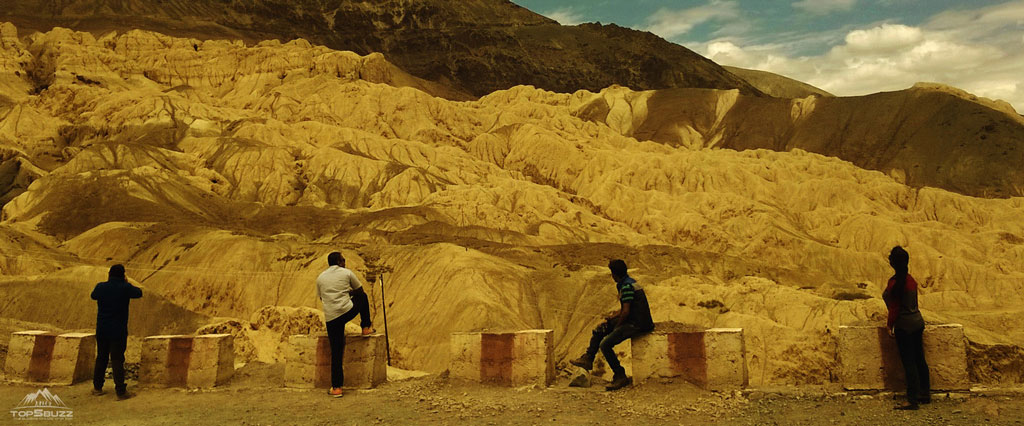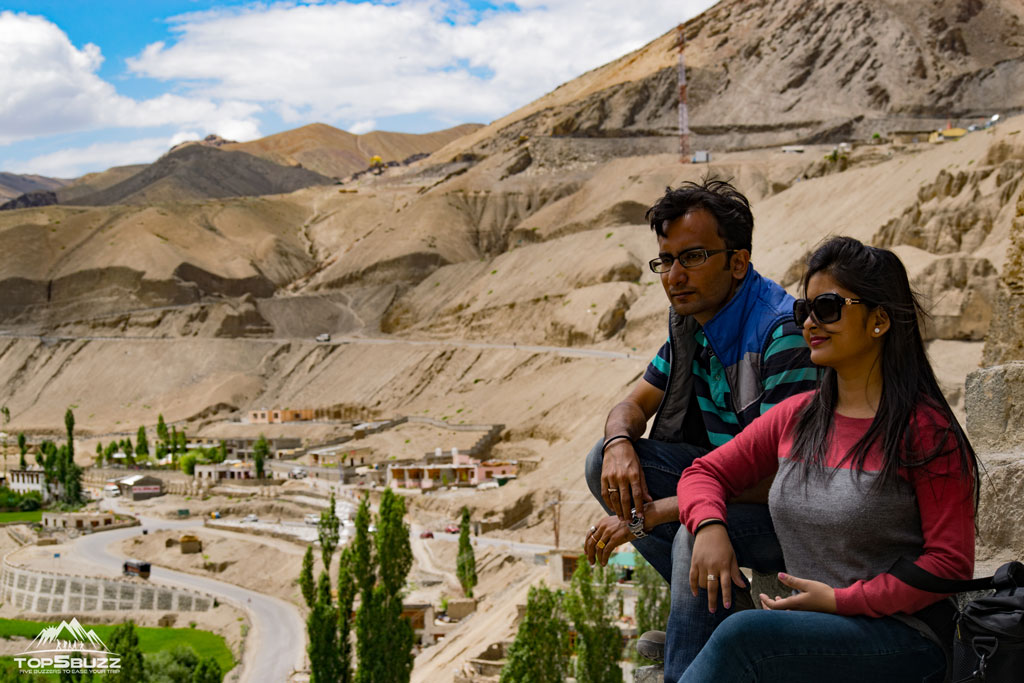 Lamayuru is a small village in Ladakh, midway between Kargil and Leh on NH1-D, the Srinagar-Leh highway. Lamayuru is roughly 100 km before Leh, right after Fotu la. The structure of the hill was formed such a way that it looks like an alien planet. People called it Moonland.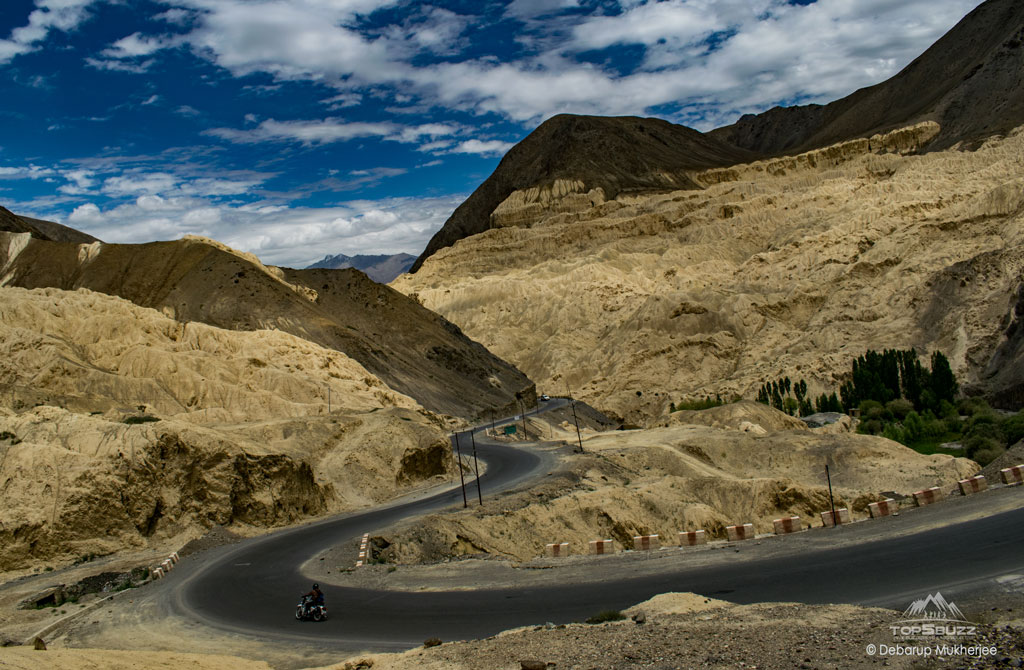 The best location to view the moonscapes of Lamayuru is to climb up what is known as a meditation hill. That is where a surreal landscape awaited us – the famous Moonlands of Lamayuru!
5. Lamayuru Monastery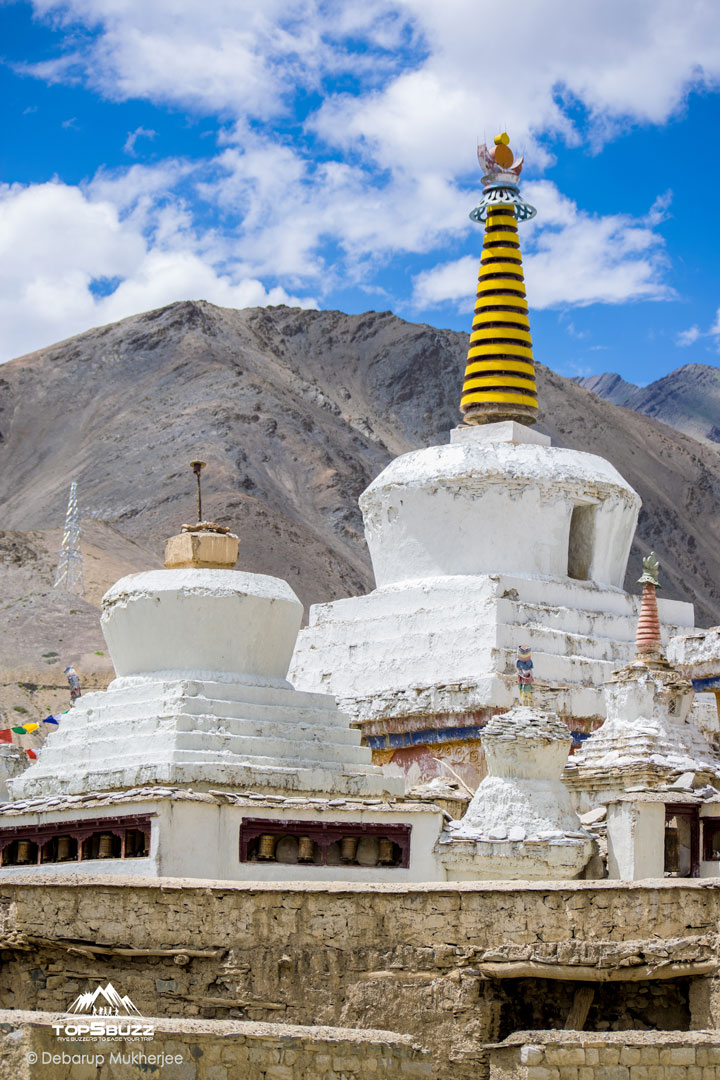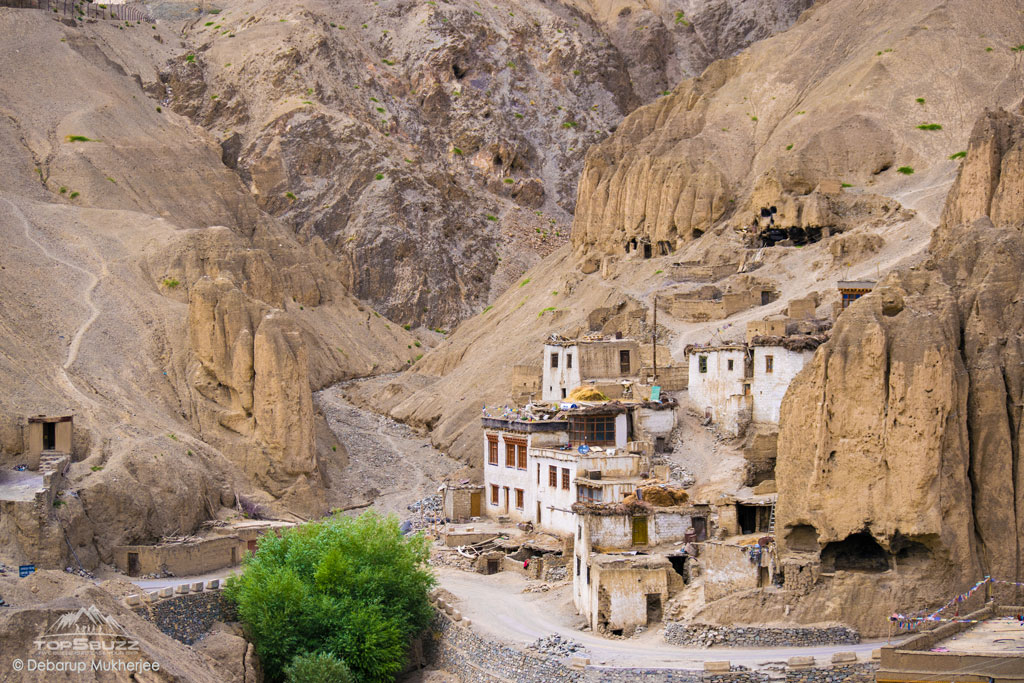 It was one of the most decorated monasteries I have seen in Ladakh. It hosts two annual masked dance festivals in the second and fifth months of the Tibetan lunar calendar, when all the monks from these surrounding gompas gather together to pray.
6. Mulbekh Monastery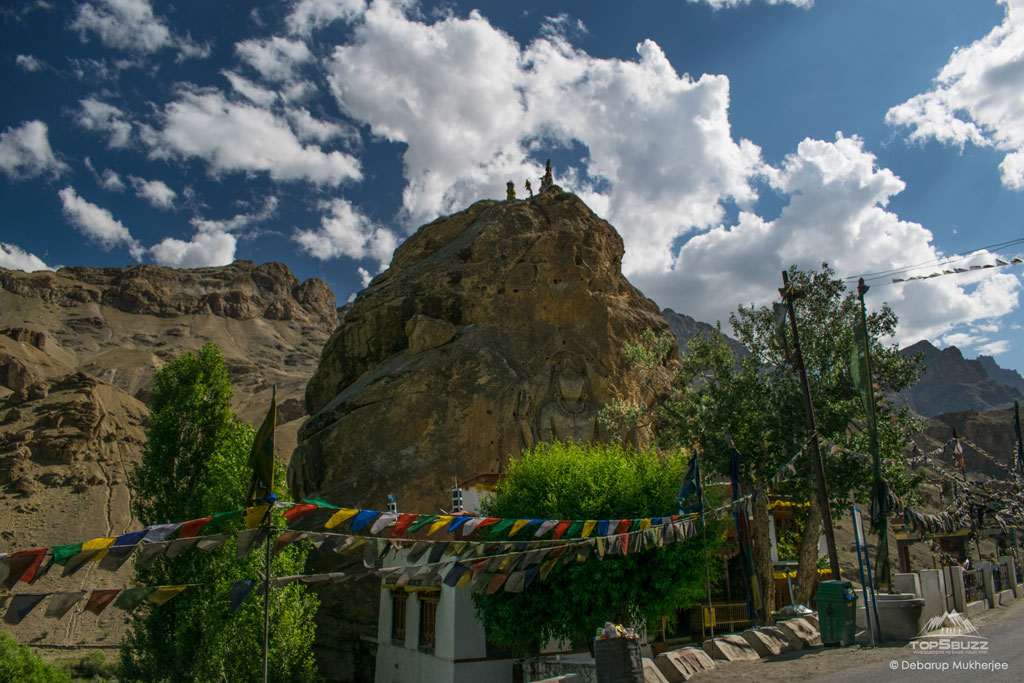 Mulbekh Monastery or Mulbekh Gompa is said to consist of two gompas, one Drukpa and one Gelugpa Buddhist monastery in Kargil. Mulbekh Monastery houses artifacts of several Buddhist monks alongside with the 9 meters long idol of Maitreya Buddha.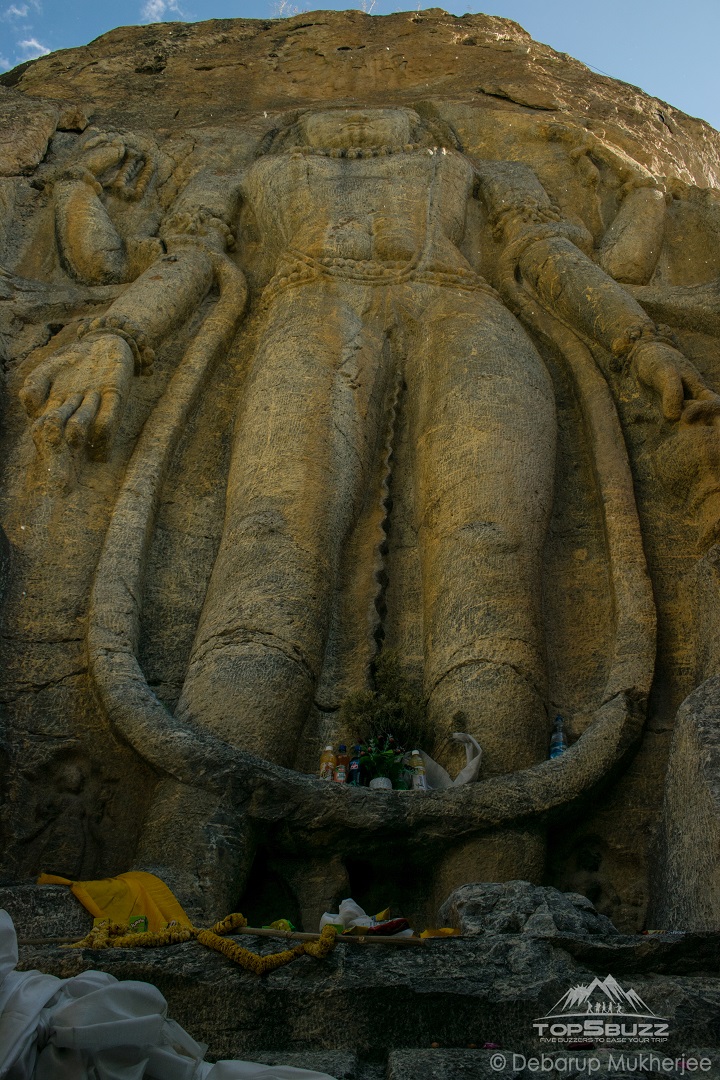 Mulbekh Monastery is located in Mulbekh village on the way to Kargil from Leh and serves as a primary attraction of the place.
So, if you are planning to go Kargil from Leh, don't miss the above places of attraction.
If you like this information, please, please, please do share it with your family, friends on social media, because sharing is caring.
How this post make you feel?