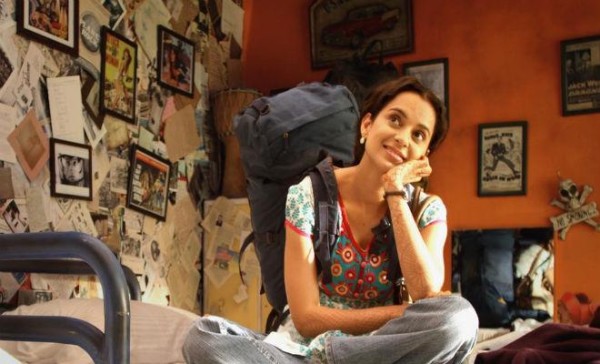 Find yourself scrolling through your social feed, looking at your friends' pictures of distant, mesmerizing lands and ending up daydreaming about them. Then reality comes calling and you check your bank balance. It tells you a different story…*heartbreak*
Traveling on a budget isn't an easy task for anyone but worry not because the Gods of travel have been kind to us. Hostels, yes you read that right, hostels are the thing for you. To them aspiring travel bugs, this one's for you!
Can't do without remembering Macklemore's – Thrift Shop ( Google it šŸ˜‰ )
"I'm gonna pop some tags

Only got $20 in my pocket

I-I-Im hunting looking for a dolla

This is effing awesome….."
-Macklemore
Travel – stop – shop – return and there's more to it, STAY! That's one's first lookout once the destination arrives and come on we all want to save up on that, provided we feel secure Even if you're not up for the cheapest option – a bed in a shared dorm – you can often get a basic private room at a hostel for significantly less than the cost of a low-end hotel.
If you are an adventurer, or unscheduled planner who doesn't mind plenty of company then hostels are a wonderful avenue for not just cheap accommodations but also to meet new people, explore off road locations and generally do it the old world style where people traveled by the word of mouth. Here are five reasons that hostel are the new best way to travel.
1. Wallet friendly
Because it is wayyyyyyyyy cheaper when compared with resorts and hotels. When your motive is to actually explore your destination and not luxury or privacy, hostels give you just that. Commonly known as "youth" hostels, this form of accommodation can be ideal for budget travelers of any age.
2. Hostels often have free food
Well there is no free bread in this world but then this is the next best thing. A lot of hostels are offer free breakfast. The spread is basic but it is very convenient when you have planned yourself a jam packed day ahead. Some upscale hostels do offer meals but do realize that the fare shall be basic and homely. No five star spread here!
3. Learn for free or take free classes
Many hostels arrange for complimentary classes one can sign up for. Some hostels do charge you but then the fees are nominal. If you have a hobby like say photography, you can tie up with the hostel and conduct basic photography classes for the duration of your stay. You may or may not get paid but the other benefits are that your stay will be discounted at the hostel.
4. Cook in hostel kitchens
Many hostels have fully equipped kitchen but for cooking you have to bring your own material. Nothing beats the taste of buying fresh local produce and then cooking it yourself. The smell of freshly cooking food is like honey to flies for travelers away from home and one can instantly hit it off with a bunch of strangers.
5. Learn about different cultures
The best thing about staying in hostels is definitely meeting other travelers, so choose your hostel wisely. If you are in a hostel that houses foreignersā€™ mostly then hanging out with them can be a wee bit expensive by our standards but on the flip side you get to learn about their culture. Nothing beats hearing a German tourists take on Germanyā€™s role in the holocaust! Better than reading a book or watching a documentary.
6. Hostels are an activity hub
Put a bunch of curious people in a confined space and there will be sparks that are bound to fly. Cooking as discussed earlier, jamming if someone has a guitar or just simply playing Carom or Monopoly. If thatā€™s not enough thanks to collective intelligence of the hostel inmates you will know where to be and what to do in the city you are staying, someone or the other is bound to have an idea of whatā€™s happening around.
7. Save even more money
Save more money on accommodation by working where you are staying. A lot of hostels these days (in case you are staying for a longer duration) offer work exchange programs where you work a few hours per day in exchange for free accommodation. Hostels need cleaners and reception workers etc and if you believe in dignity of labor then this is the thing for you.
If you are in India you should check the 5 Awesome Backpackerā€™s Hostels When You Travel in India
How this post make you feel?