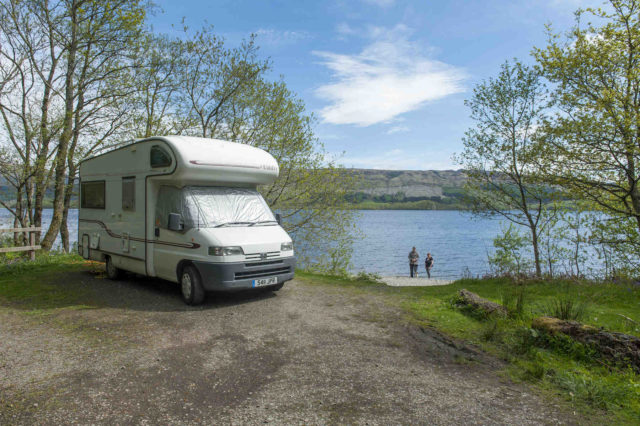 There are few things in life that you cannot miss out. Like traveling in a motorhome. Ride a motorhome to any destination you want and you will never miss out the feeling of being at home.
That's what any avid traveler would say, given that they know what a motorhome is all about.
So have you heard of a Motorhome?
A motorhome is actually a recreational vehicle or a trailer that is usually equipped with living space and amenities that you generally find at home.
It can offer a sleeping accommodation for a minimum of two to eight people. There will also be a kitchen area that contains every kind of cooking equipment.  The type of equipment that you will find will however depend upon your motorhome's model and make. However, a general motorhome kitchenette will consist of an oven, stovetop, refrigerator, sink. Some motorhome vehicles also offer microwave.
A motorhome will consist of a tiny bathroom equipped with shower, sink and toilet. There are certain motorhomes where the shower room can be in an altogether separate
It can also have a cab area for the driver and the passenger seat, which can swivel to become a part of the interior.
There are other facilities that show that a motorhome can offer certain benefits that only a traveler will identify. What are they?
Advantages of traveling in a Motorhome
You don't need to carry extra baggage along with you because you would be driving a motorhome. You can treat it as your home. You can choose multiple baggage and carry them with ease no matter wherever you go.
No need to book a lodge or stay at expensive hotels. Enjoy comfort home style. That's what the motorhomes offer. Imagine this – enjoying all the facilities that a home can offer. You not just enjoy traveling the world around but also a homely environment.
Imagine parking your motorhome beside a serene river and there are snowcapped mountains right in the background. Now isn't that something that feels just like in your dreams? Oh yes it does. Drive a motorhome to anywhere you want.
A Great Way to Bond with Your Family
A motorhome offers a great way to bond with your family. You take your family to places, where your family members get to interact with different people and explore the different places. The best thing about taking your family in a motorhome is that it broadens the horizon of your children.
Conclusion
Planning to rent a motorhome. Choose from a variety of models, their types and their prices. They can range from 22 foot Type B unit to a bus-size luxury vehicle. So what are you waiting for? Get a motorhome today.
How this post make you feel?