The time of the year has come where we say goodbye to all the resolutions we thought we might be doing this year and welcome new resolutions which we believe would last. Keeping aside the hard truth, the thing which matters the most and for which we are still waiting is the New year's eve.
New Year is the time of the year where we relax and enjoy with people who have been a constant and also the new add-ons of the year. What are your plans for New Year's Eve? Shouldn't you be deciding it out? If you are living in Udaipur, we have planned for your New Year. Or, if you have friends or if you will be around Udaipur near about that time, pitch in! If you are neither of the above, have a glance at the events and we'll wait as you book your tickets to Udaipur!
Udaipur is the city of beauty, so are the new year parties in Udaipur. Bringing to you is a curated list of New Year Eve's Parties to attend in Udaipur. If you plan to stay longer, here is a complete Guide to Events in Udaipur.
New Year Private Sand Dunes Party


Why wait for 31st when you can enjoy 30th December as well. Soak yourself in the blanket of Sand and enjoy the sun setting in the sheets of the desert at the Sand Dunes Party.
Rajasthan Tour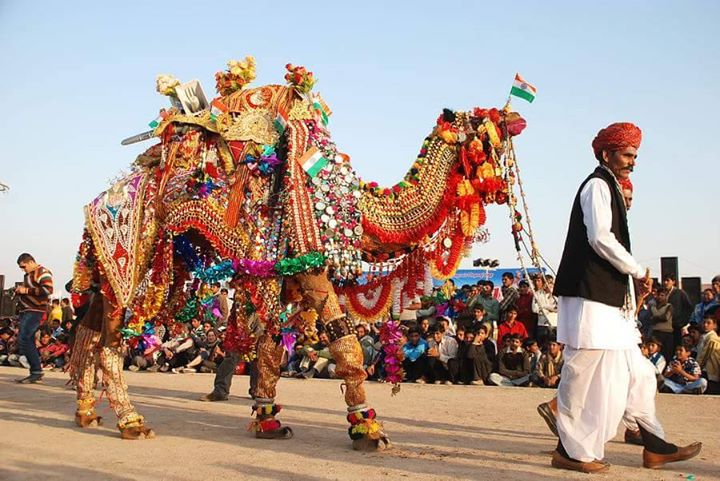 Are you the kind of person who loves adventure and travelling? Or is your new year's resolution going to be one? This is the thing you should be planning for. A Rajasthan tour covering Jodhpur, Jaisalmer, Mount Abu, Udaipur, Pushkar, Jaipur and Bikaner in 15 days. Grab your sick leaves and begin your new year like never before.
New Year with Our Indian Soldiers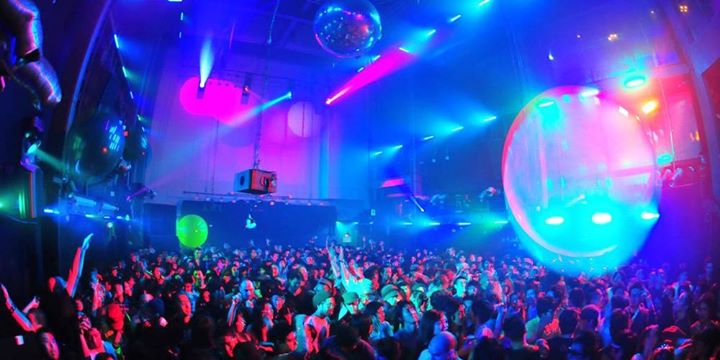 The reason you are alive is all because of the people guarding our nation in the borders. Why not spend the New Year's Eve with the Indian soldiers and enjoy every moment of being alive? Full packed Party and some responsibilities to take care of next year. Possibly the best start of the year is by being patriotic.
BRC New Year Grand Carnival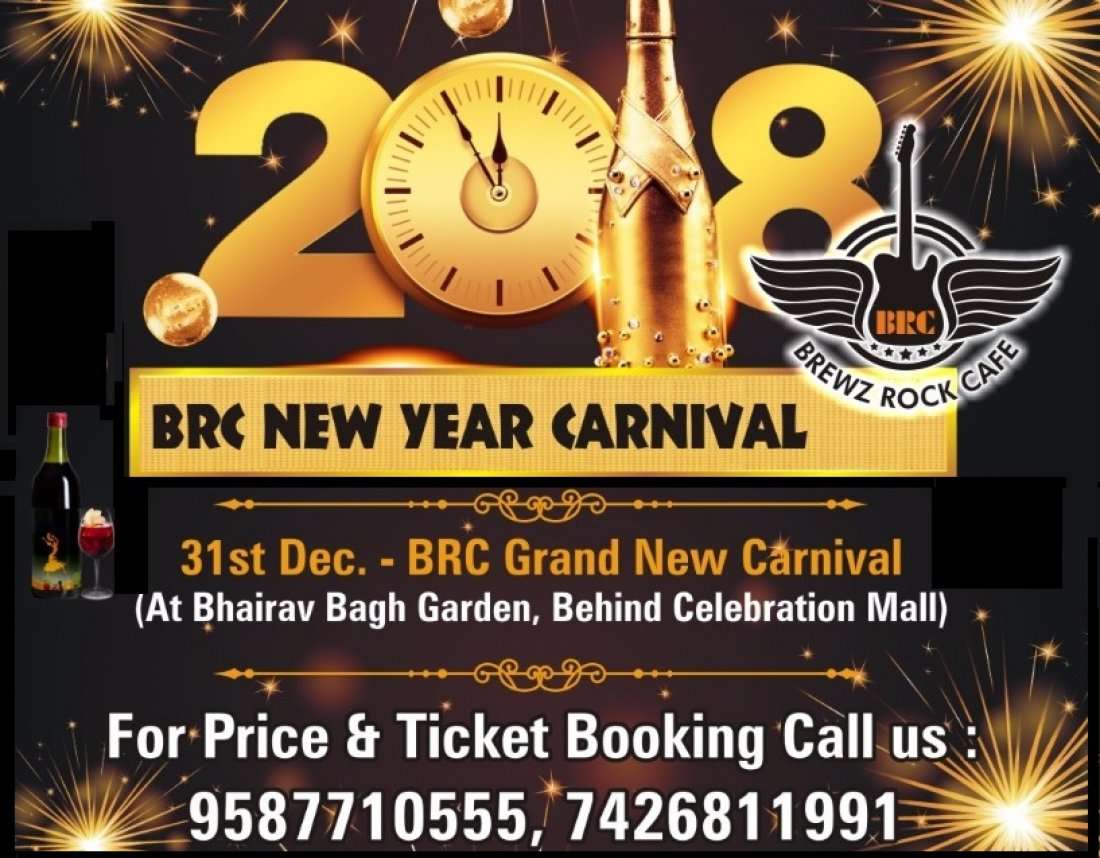 Want to bring alive the dancer in you? Celebrate New Year's night at BRC Grand Carnival with live music, DJ and dance. And that's not all. Foods and drinks served as well. Head over with your friends and remember 'what happens in BRC stays in BRC'.
The Helping Jacks Presents New Year Bash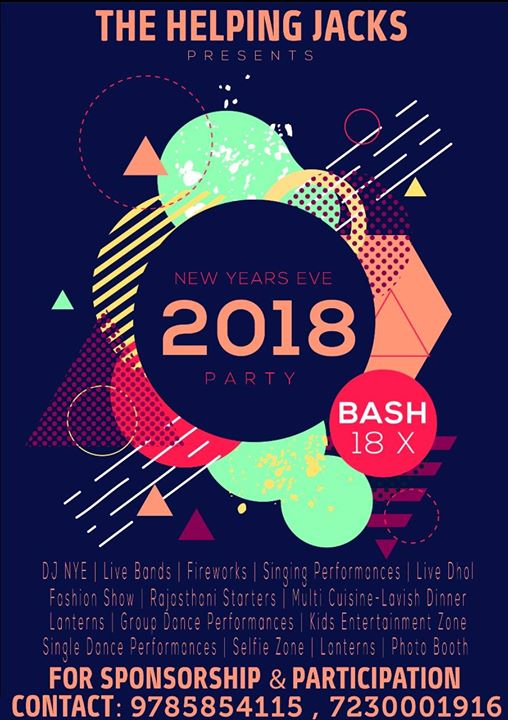 Make this New Year happening with entertainment magnified 18 times. The Helping Jacks packs your night with Live music, fireworks, kids entertainment, lavish cuisine, selfie zone and much more. Be a part of the Bonfire night!
The Counting Clock New Year Eve

Earned enough the whole year then why not spend it on a night you will never forget. With Live performances and buzzing food court, along with decorative stalls for Selfies and countless beats by DJ, this is surely going to be bigger than ever.
So what are you waiting for? Book tickets or explore more interesting New Year Eveā€™s Events from Udaipur.
How this post make you feel?