It has been estimated that more than 16.3 million passengers travel annually on major lines. Serious incidents caused by ships and their crews are so rare that they hardly make any headlines. If you judge by the numbers, cruises are among the safest vacations on the earth. However, a few mishaps have put safety in the limelight.  Cruise industry has therefore, instituted several new procedures to ensure the safety of their passengers.
Safety is the most important part of any fun voyage. If your trip is not safe it will definitely not be fun. So before you plan your next cruise tour, check out the cruise safety tips.
Keep your guard ready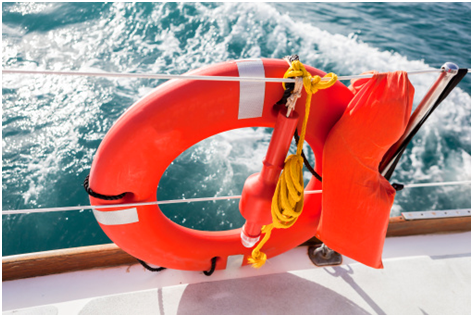 When food is lip-smacking, the booze is flowing, the water is warm and the ship seems like a paradise island, life seems quite good. And when you are living large, that's precisely when you get into trouble. This is where you need to be careful of your surroundings on a ship just like as you would in a big city. For instance, don't walk down much when you are drunk. Most importantly, notify the cruise officers if you suspect anything trouble instead of keeping it a secret.
Be aware of what you eat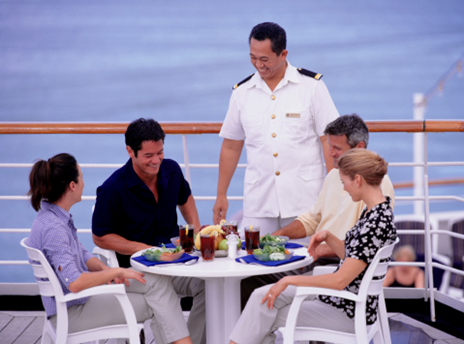 If seafood makes you puff up and cause itching, stay away from it while on board. It should not be the cause behind ruining your fun. You can find myriad culinary options on a cruise ship you can certainly be adventurous but definitely not reckless.You have the right to know the ingredients in the food you eat. Although shipboard water is safe to drink, it is advisable that you insist on bottled water especially the sealed bottle.
Watch what you drink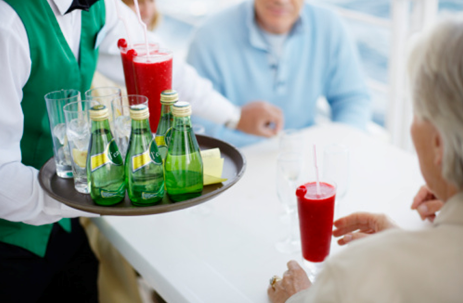 Hard drinks will always compromise your behaviour, judgement and perception. While the umbrella drinks do not let you resists your temptation, don't let them get out of hand. Booze on a boat is no different than booze on land. It is obviously not a good idea to refill your glass especially while on board and pitching back and forth.
Travel insurance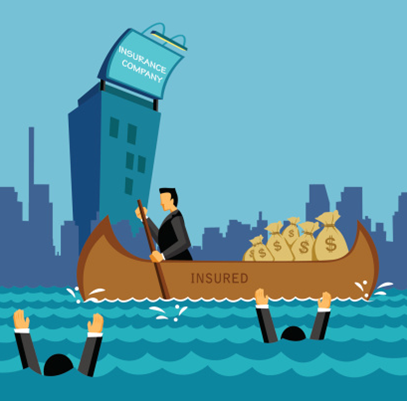 Consider an insurance package that includes emergency medical evacuation, lost baggage and cancellation in case of any emergency. It is best to involve a third party rather than consulting the company arranging the trip. Compare the policies and check whether the pressing concerns including the family illness, hurricanes or layoffs at work are covered.
Report anything suspicious

There are several people involved behind the scenes and they are not permitted for any guest interaction. Although senior crew are responsible looking after the guest safety, they cannot be everywhere all the time. You need to take care of yourself and your belongings. Watch your luggage carefully and do not leave it unattended. Do not be a busy body. Here are few tips how to stay alert on board:
Never flaunt your money
Never play high stake games in the casinos
During an emergency never rush to the master station alone
Never accept a drink from a person you do not know
Never wander around the ship alone
Never view personal papers or information where others can see
Be careful with decks especially with the higher decks. Wind gust can blow you off the deck
Only wear shoes with sufficient tread while on deck. Slick bottom dress shoes are not suitable for deck
During a rough weather stay away from the deck, windows and other movable objects
Also check whether the cruise has safe port parking. For instance, Southampton cruise parking has adequate facilities to ensure that the cruise is safely parked when the passengers get down for refreshment.
How this post make you feel?