Weekend getaways are just the perfect thing to help you relax and get your mind away from your troubles when you are going through a tough time. There are so many great destinations to go to within the UK as well as in Europe.
If you are heading off to a weekend getaway it is important to make sure you pack all the right things.
You don't want to end up taking too much stuff either and to help you out here are five essentials to take with you.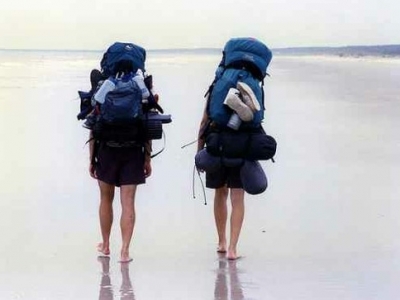 1. A Proper Handbag
As well as taking a bigger bag for your clothing it is a good idea to also take a proper handbag with you for your weekend getaway. You want it to be big enough to hold essential items for when you are out and about in the new city.
The Frisky has nice large bag suggestions to consider for your weekend getaway.
2. Only The Basic Makeup
Going away for two to three nights means that you aren't going to need your whole makeup arsenal with you. Be sensible with your makeup because it can take a lot of valuable bag space from other items.
You will only really need the basic items with you. Get small bottles of cleaning products, lotion, foundation, powder, mascara and a lipstick. You can then add one simple palette of eye shadow, eyeliner and another lipstick or lip-gloss.
3. Two Pair Of Shoes
The key to packing for a weekend getaway is to keep your items under control. You might be a big fan of shoes but do not take more than two pairs with you for your travels.
The first pair should be a great pair of flats to ensure you can walk comfortably around the town. The second pair can be your best pair of heels for when you hit the town in the evening.
4. Versatile And Matching Clothes
Since you don't want to bring your whole closet with you it is a good idea to ensure you can easily match different pieces together. Check out the weather beforehand as well to guarantee you are prepared appropriately.
Take out comfortable clothing for the daytime when you might be walking around sightseeing or shopping. One pair of jeans, a few t-shirts and two good cardigans can work great.
You could also get a few pairs of leggings, with one pair being more suitable for partying. Get a nice party dress and one party top to go with the leggings and you have all the essentials ready.
5. A Book Or A Tablet
You are most likely going to have enough things to do so don't go overboard with your entertainment, especially if you are traveling with someone. But also make sure you have something to entertain you while you travel, for instance.
A really good idea is to naturally take your tablet with you if you happen to own one.
You could also go with some of the best travel books, even get something related to the location you are travelling to, and use them to keep you busy.
How this post make you feel?