He scales the Himalayas and works as a trek leader and expedition mountaineering guide. He has an everlasting thirst to become an inquisitive wanderer and has searched high and low all over the world to explore beyond the known. At home, he is lovingly called as ā€˜Rajaā€™, but Anindya likes calling himself the ā€˜Drifting Wandererā€™.
In 2008, he became the first Asian to take part in high-altitude speed climbing competition on Mount Elbrus in Russia. And the record continued with him in many expeditions to follow. In the year 2015, he followed the trail of the fictional character Shankar from Bibhutibhushan Bandopadhyayā€™s novel ā€˜Chader Paharā€™ and became the first Indian to climb the Mountain of the Moons. Two years down the road and once again his name hits the newspaper headline.
This time ā€" for cycling across the Sahara through a stretch of 2015 kilometers. One more record to break.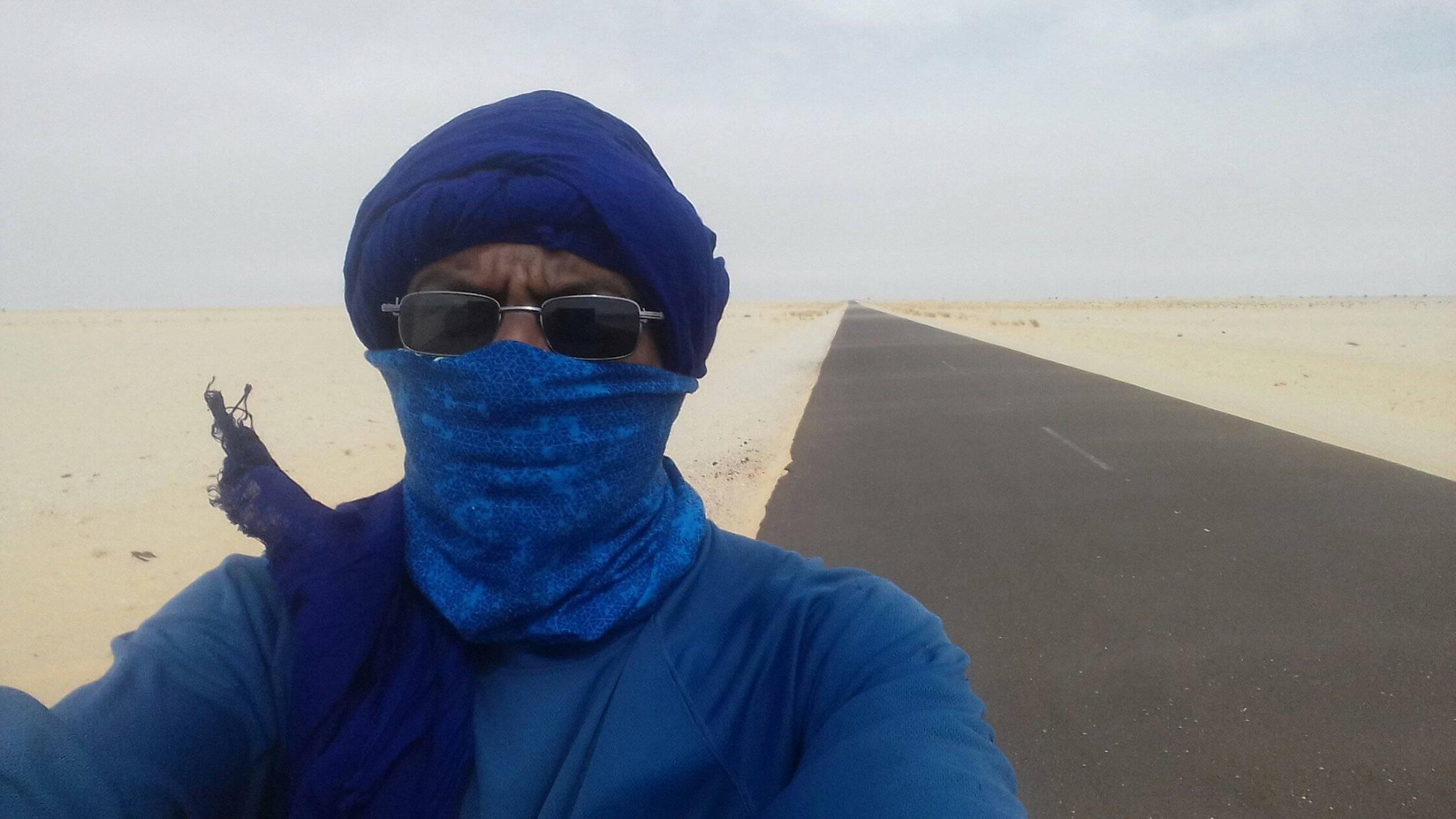 The Journey was however not a Road Smoothly traveled by Anindya
There were many circumstances that threatened Anindyaā€™s life. Most of which were more political/social and less geographical. Like for instance, the ongoing engagement of terrorism in Algeria-Mali-Niger-Libya and the terrifying incident of being attacked with stones by a group of village kids.
Anindyaā€™s adventure was full of thrills and chills that would sometimes leave one wondering about civilization and the mysteries of modernization. Ā Hereā€™s a recount of how he was motivated to take on the challenge and his adventure across the Sahara with Sitaharon his cycle.
Anindyaā€™s Big Journey across the Sahara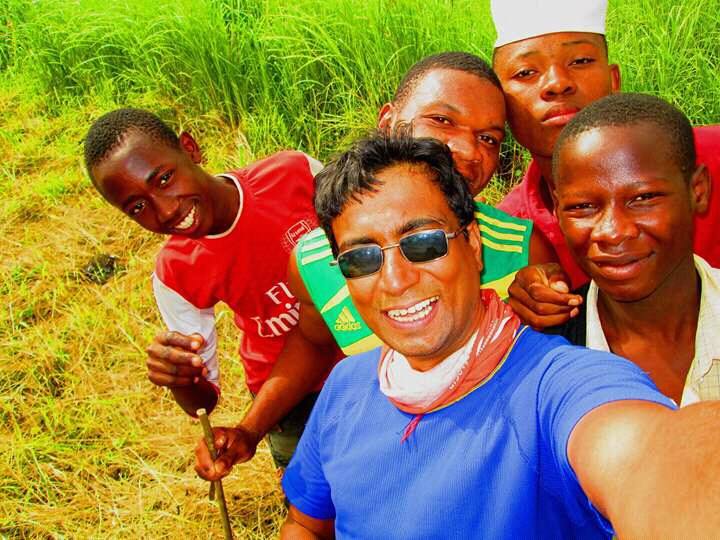 Africa was not unknown to Anindya. Before this, he had visited the continent many a time.
He visited Africa for the first time in the year 2005, to scale the Mount Kilimanjaro.
In 2012, he took part in a Trans Africa Cycling trip. In this trip, he had to cover a distance of 5000 km, across 5 countries from Nanyuki in Kenya to Walvis Bay in Namibia.
In 2015, he went back to the continent after being inspired by the adventure of a Bengali fictional character from a Bengali classic novel ā€˜Chader Paharā€™, written by author Bibhuti Bhushan Bandopadhyay.
In 2016, along with one of his climber friend named Martin Boner, Anindya almost succeeded in their first big wall climbing effort, which is towards the north face of Batian. However, they had to turn back mid-way because of the bad weather.
Most of these expeditions covered the east, the central and the southern part of Africa. The northern and the north-western part of Africa was all new and mysterious to Anindya.
Back in 2011, when he was exploring the barriers of the Nanda Devi Sanctuary, Anindya was immensely inspired by his Himalayan Hero H.W. Tilman who had cycled along the Equator from Kampala to Cameroon. He also wanted to do the same. But for that, he had to wait for a couple of years till the right moment arrived. In 2017, it finally arrived and Anindyaā€™s dream finally was getting true.
The Route – Every Journey Must Have a Plan, Proper Calculation and Measures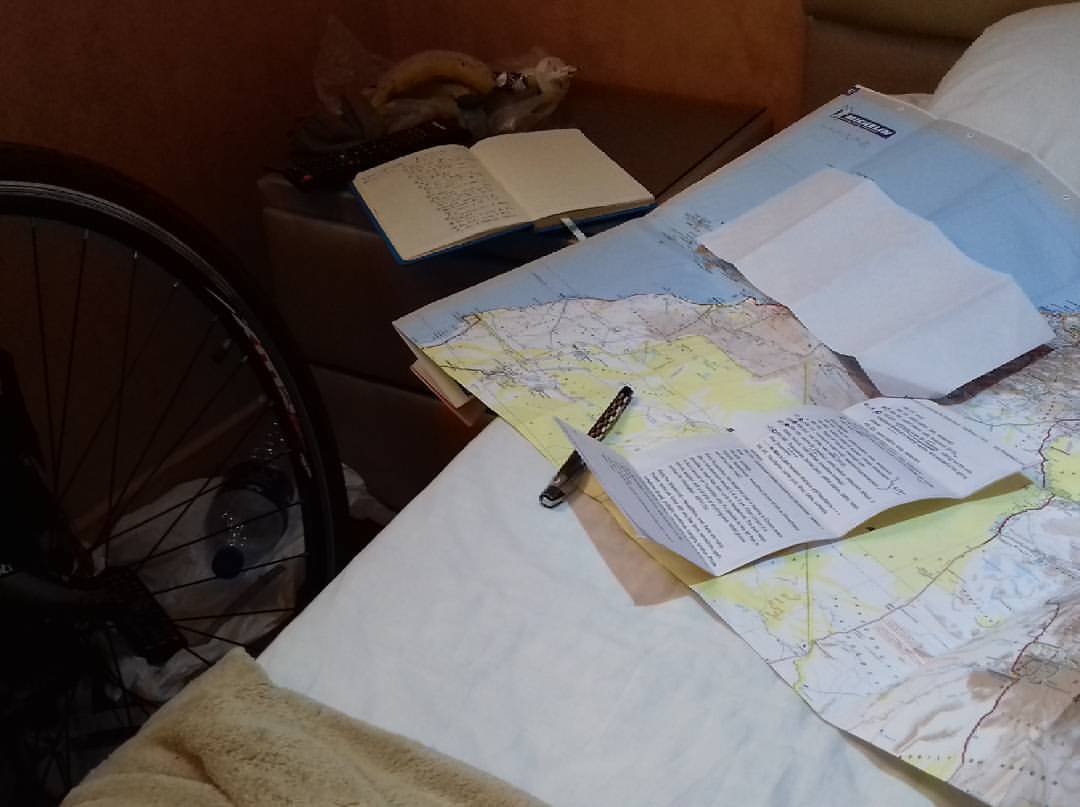 Ever since his childhood, visiting the Sahara was one of Anindyaā€™s dream come true. And this was coming true.
He did some research online and realized that there was no need to carry anything other than necessary. Thatā€™s because the longest distance that Anindya would be travelling from one post to another was approximately 160 km. All he needed to carry was 4 to 5 litres of water to get him through.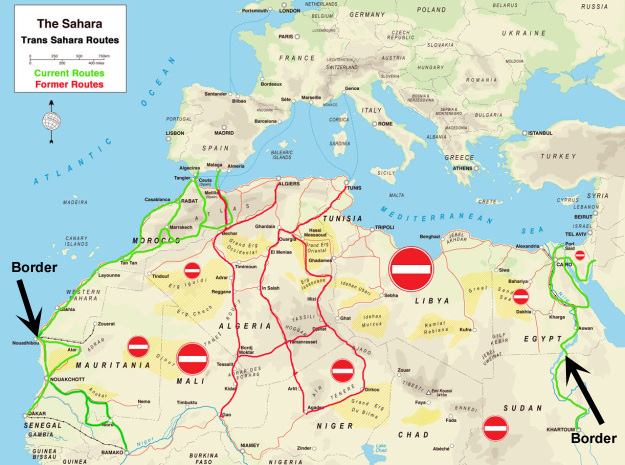 #1.Ā Anindya intended to begin his journey from Rabat, Morocco and travel all the way through the Sahara before finally finishing in Senegal.
However, a few set of unexpected surprises eventually changed the course of his journey. Anindya realized that there were certain areas where terrorism was an active engagement. The routes across Algeria-Mali-Niger-Libya had active terrorism and Al-Quaeda operation going on. Having no other choice, Anindya had to deliberately avoid this part of the route.
Another surprise came along in the form of visas. Both the visas issued by both Morocco and Mauritania had wrong dates on them. He had no other choice but to shorten down his number of riding days.
Eventually, the only sensible and safe route to cycle across was the Morocco-Western Sahara- Mauritania route. He began his journey from Guelmim (which is also known as the Gateway of Sahara) and not from Rabat, Morocco.
#2.The complications that aroused along with his visa application for Mauritania, led him to take an overnight bus from Casablanca to Guelmim.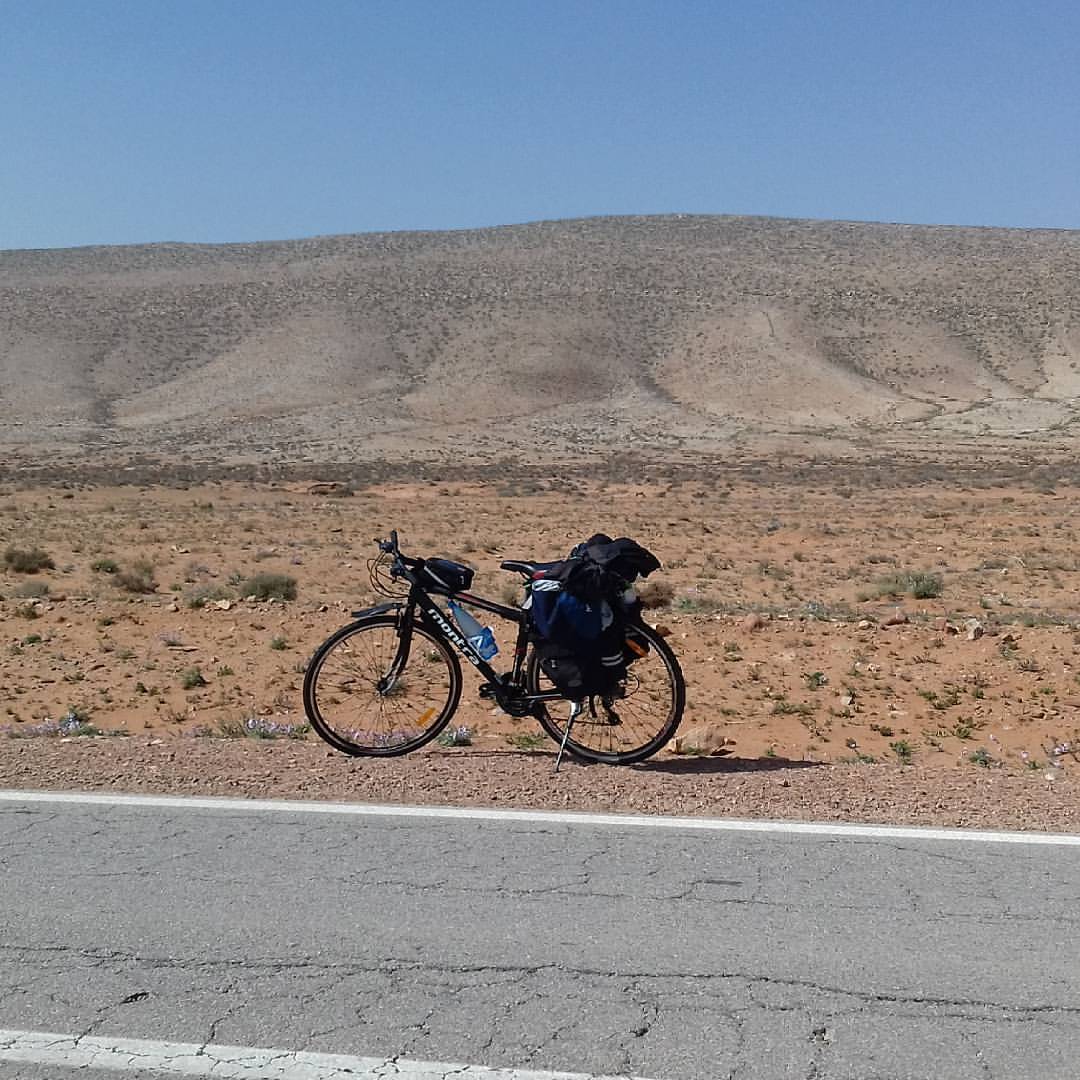 Guelmim is also known as the Gateway of Sahara to Dakkar, Senegal. He reached Guelmim on 26 February.
#3.Ā Anindya had exactly 17 days to cover a distance of 1300 kms before his Moroccan visa expired and another 10 days for covering Mauritania. Thus began his adventure.
#4.The journey was more like a race than adventure. On travelling a distance of 724 km, Anindya reached Bir Anzarane – a small town located in the disputed area of Western Sahara. Like every cyclists, Anindya also needed to first get his name registered at the UN camp there. It was at this UN camp that he was declared ā€˜Primoā€™ or the first to cross the Sahara on a cycle.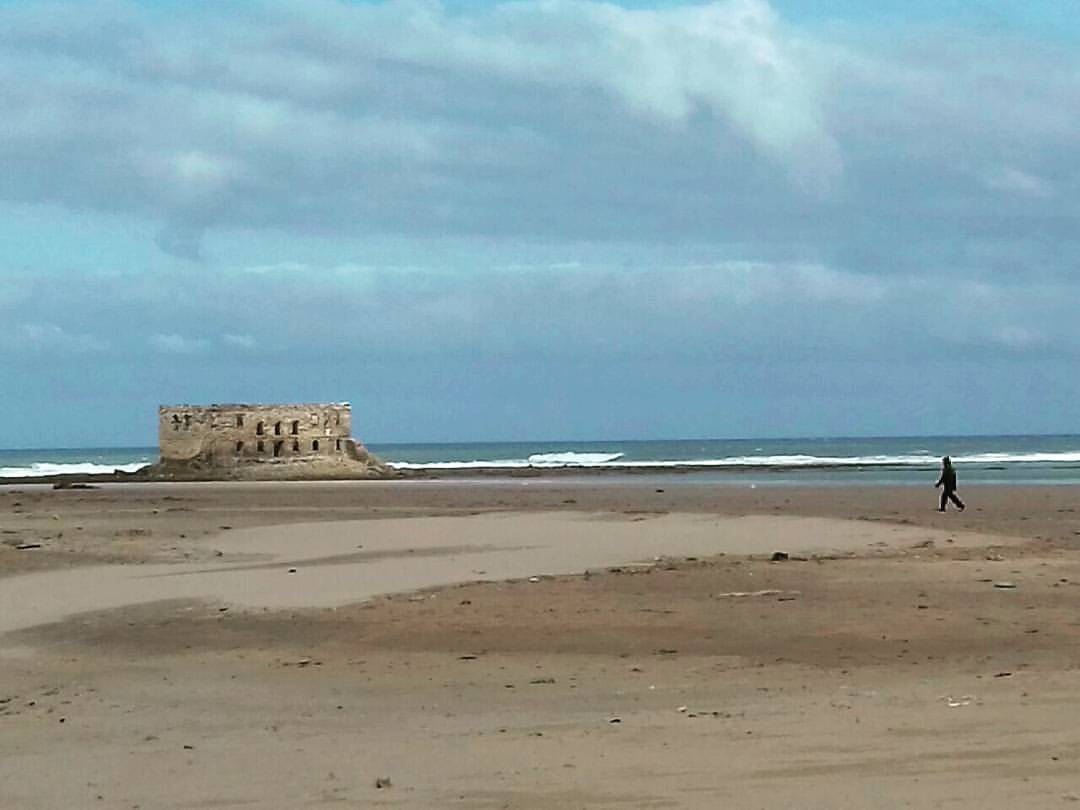 #5. His journey took him across Morocco, from where he traversed the Western Sahara and Mauritania before finally crossing into Senegal at Diama.
#6. The police and army in the Western part of Sahara and Morocco were very helpful. Anindya found the dark colored citizens of Mauritania to be normal and kind. Anindya did not find it difficult when it came to searching for basic amenities or even shelter for the night.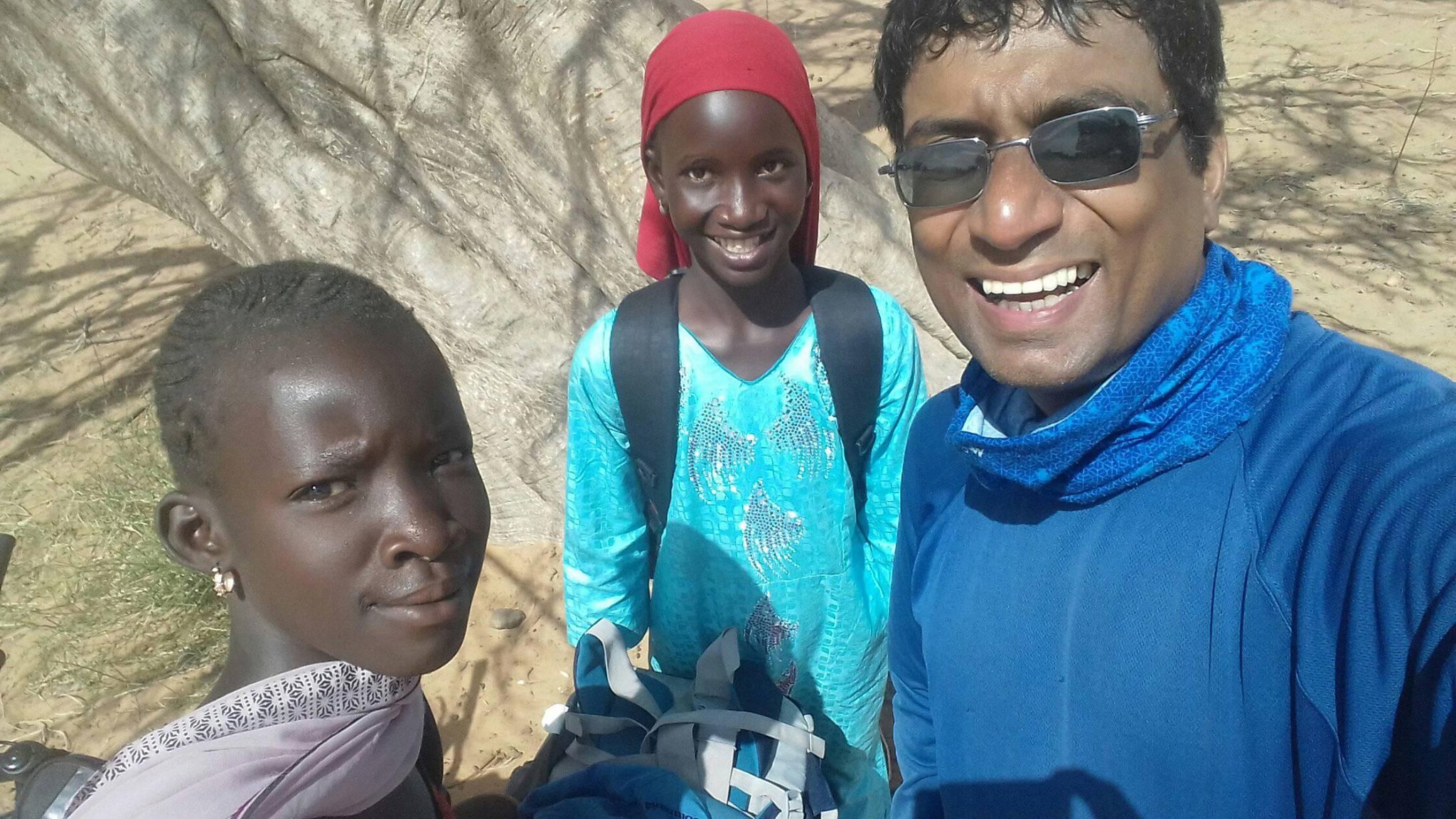 However, not everyone turned out to be so. In Mauritania, there are two kinds of community ā€" the Dark skinned and the White skinned people.
Anindya found the White Moors of Mauritania to be extremely racist. According to him, most of the villagers refused to talk to him while the kids started to throw stones at him. This was the reason why he had to skip the 237 km distance ride from Gare du Nord to Nouakchott.
ā€œEarlier today when I was passing this tiny village something interesting happened. I saw a little girl standing next to the road. When I got closer I saw she was white, the Mauritania white. She was beautiful. I looked at her and smiled. She bent down and took a stone in her hand. I knew what was coming next. It will not be the first time in Mauritania that someone will throw stones at me. So in reflex I focused on pedalling away as fast as I could and in the back of my mind calculated the projectile and force. At that moment I heard another voice. A voice scolding the child not to pelt stone at me. I stopped and smiled again. Smiled at the mother and her child. I felt a clear vibration of goodness around us at that moment.ā€
The dark skinned people are said to be comparatively cooperative and friendly.
As a general practice, people in Mauritania are still said to follow the tradition of slavery and racism. The roads are also not properly maintained. The journey felt a lot remote and sandy throughout the route. Stone throwing continued till Nouakchott.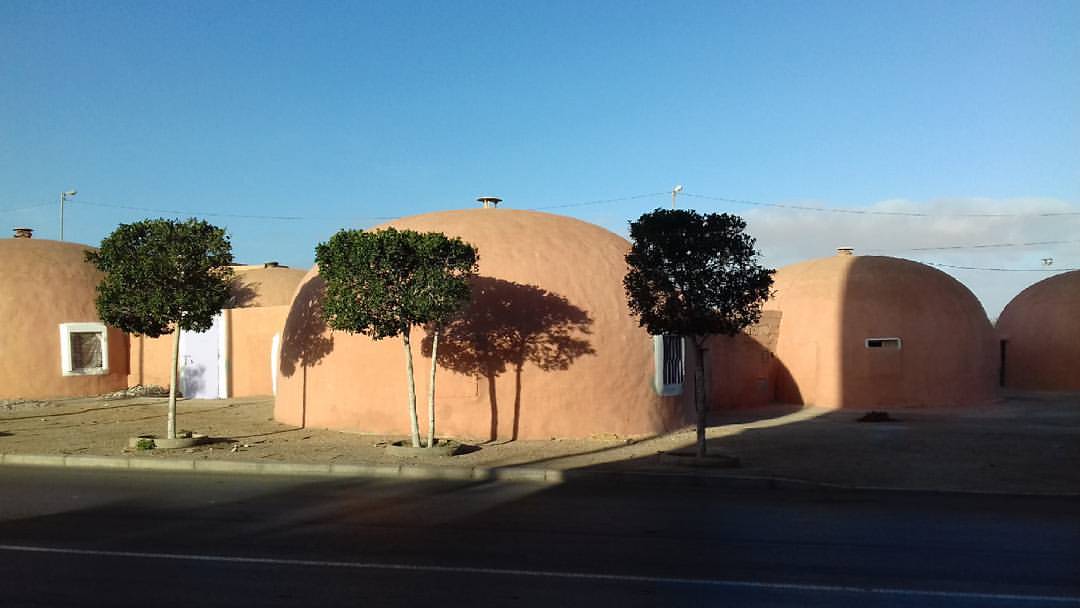 #7. After having traveled nearly two thousand kilometers from Mauritania, Anindya crossed the Senegal at Diama. He found this part of the route to be comparatively better than that of Mauritania.
ā€œOnly after entering Senegal I felt the familiar joy of cycling in Africaā€
ā€œThe hateful name calling 'nasrani nasrani' are long gone now. Now with every village I am greeted with ' toubab toubab'. It sounds almost like music to my ears. Toobab toobab….it is something like ' mzungu mzungu' that you hear in East Africa. I am liking the toubab better though. :ā€
#8.Ā He arrived at Dakar on 26th March, 2017. This was his final stop. After this, he flew back to India safely with his cycle Sitahoron and lots of experiences to tell.
ā€œIt's over. I feel free. Guelmim to Dakar via Dakhla, Nouakchott, St Louis. 28 days on the road. 23 days of riding. 2100 something kilometers. A few friends. A few life lessons. A new direction. I think I can go home now.ā€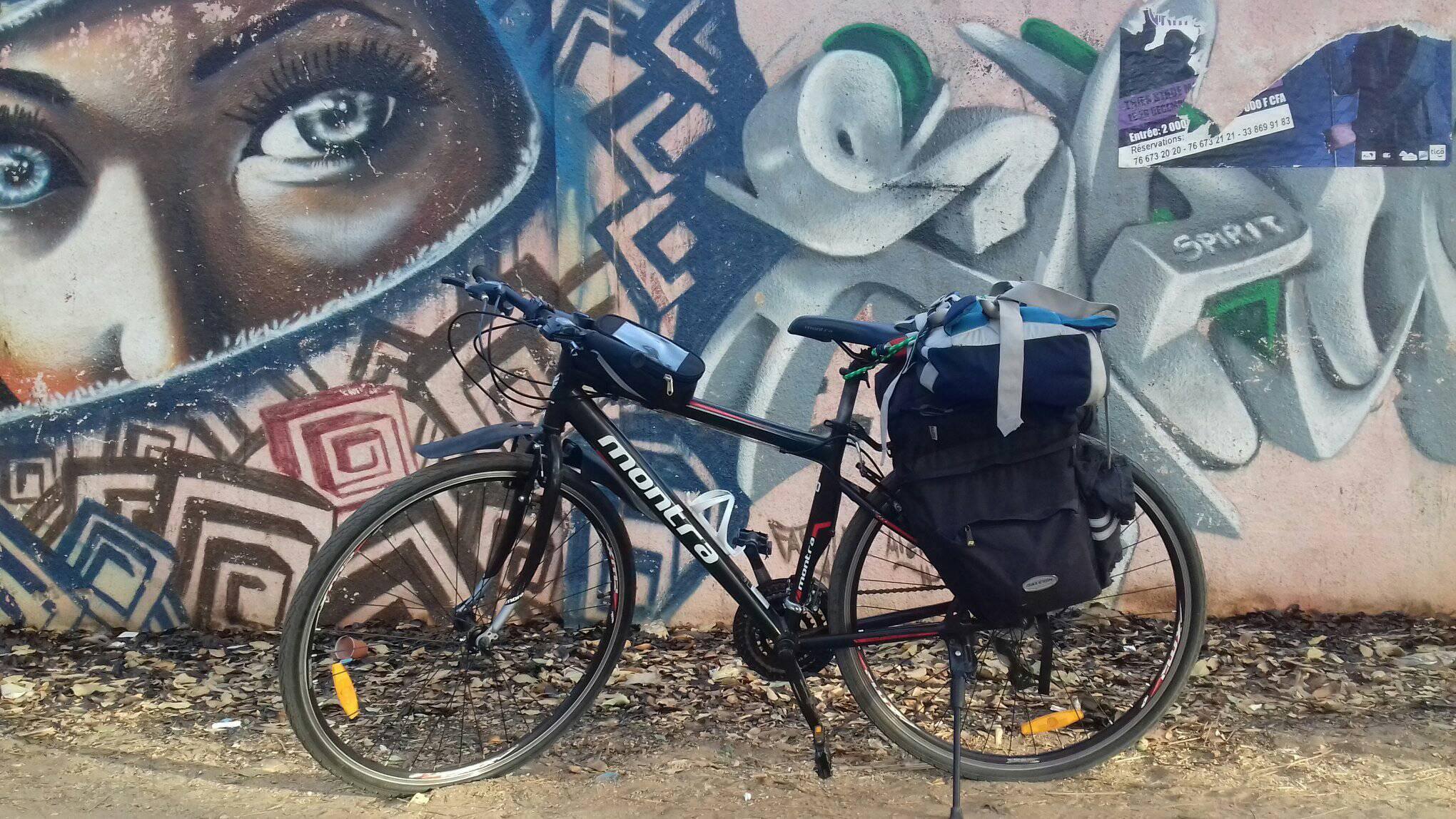 The journey was a tough one. But in the end, Anindya aka Rajaā€™s journey reignited his love for Africa and explains why he will continue visiting Africa again and again.
A few days back, he published his blog post where he recounts in detail his journey across the Sahara. You can visit the page to view in detail the journeyā€™s itinerary.
How this post make you feel?