The most catastrophic earthquake in the last three decades has hit on 25th April, 2015 and the worst affected area is Nepal. The death toll already passes 5000 and over 10 thousand are injured. The Prime Minister of Nepal believes that death toll could reach 10,000. Areas like Siliguri, Kolkata & many other cities in India have been hit, though with far less disastrous results.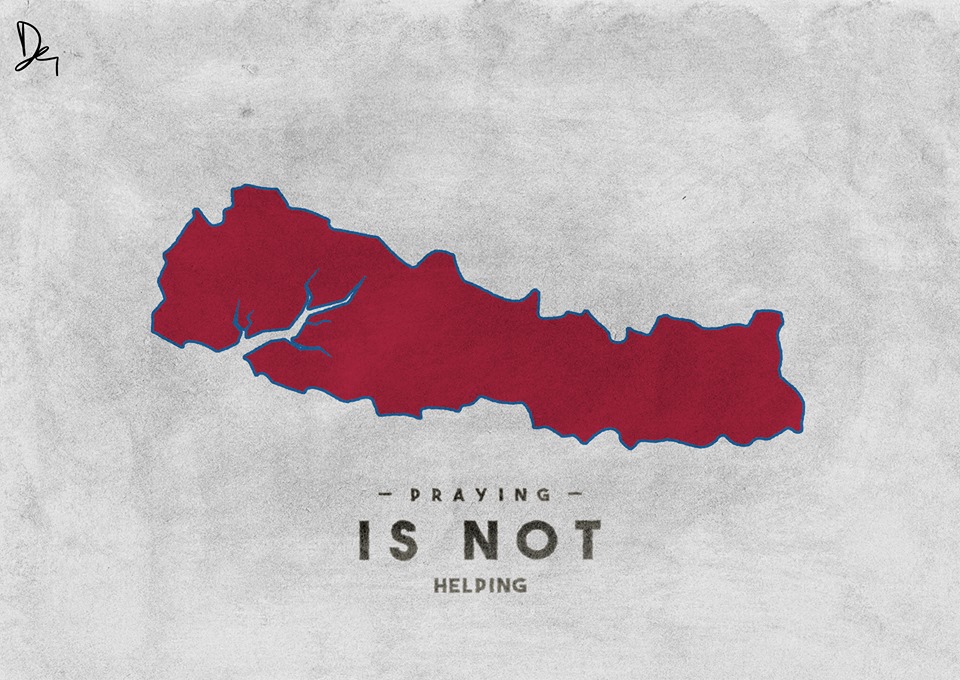 Disaster management and relief teams from Nepal's neighboring countries, including India, as well as from all over the world, are being sent to Kathmandu and other affected areas. Indian PM Narendra Modi jumped to immediate action to help the neighbours, and even deputed four Union ministers in the quake-hit regions. Baba Ramdev, who was in Nepal for a yoga camp in Nepal, turned the camp into an earthquake shelter, and has even declared his willingness to take full responsibility of the children who have lost their homes and parents.
If you are in India – or in any part of the world – and are safe, you could help. The best way to do that is by opening your wallets. Cash is flexible, and the easiest turn to any form of assistance. There are several renowned organizations that will transit your donations to the people of Nepal in dire need of help.
The following are the safest, most trustable organizations currently working for Nepal:
International Medical Corps.using the Donate option available on Facebook. (Facebook will make a donation matching the amount donated to this organization.) – https://www.facebook.com/nepalearthquakesupport
Indian Express –

Send your cheque, payable to Indian Express Citizen's Relief Fund, along with address, name and PAN to
The Indian Express
C-5, Institutional Area, Sector 6,
Panchkula 134109
Haryana
It is worth remembering that wanting to volunteer might be a noble idea, but not necessarily helpful, because in the face of a disaster of such great magnitude, any volunteer other than those who are trained or have the experience of working with organizations like government, military forces, local authorities, Red Cross, NGOs, UN, police, hospitals, etc. are nothing but a liability.
You can instead chose to offer to volunteer online with the following:
Remember, thousands of lives have been lost, and the assets lost by the country are beyond recovery. To top that, there is hardly any means of communication open for people who are stranded there, or those who have their family members in the earthquake-affected areas. Even the smallest act of kindness, like a small donation, or letting people know that their near and dear ones are safe, can mean a lot to those who are devastated by the terrible losses they are suffering at the moment.
Featured Image Courtesy: https://www.facebook.com/doodlersgraphics
How this post make you feel?