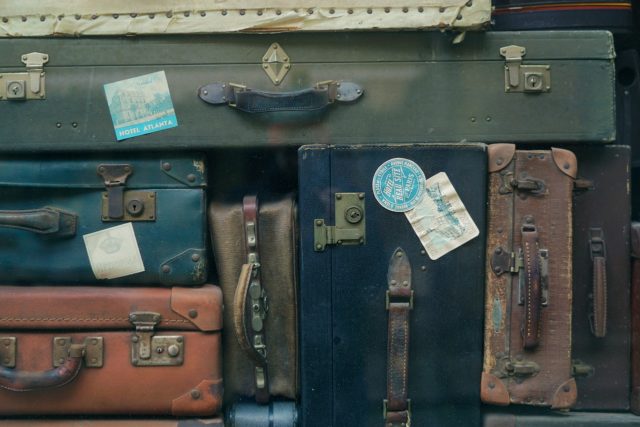 One of the most important aspects of traveling is choosing the right luggage. Why? If you choose the wrong luggage, there are a lot of bad things that could happen. For example, it could not fit all your items or worse it could break as you're traveling.
To help you find the best luggage, we're outlining the key factors you should look for when making a purchase…
Carry On vs Checked Luggage
The biggest debate in the luggage world surrounds the size of the luggage. However, many people overthink it. The only question you should ask yourself is, "How long will I be traveling for?" Based on your answer, you will figure out which luggage is right for you. If you're traveling for longer than seven days, you'll probably need a checked bag. This is because the amount of clothes you'll need to pack will not fit in a carry on bag. If you're traveling for less than seven days, you should be fine using a carry on.
Luggage Wheels
What you'll want to think about next are the wheels on the luggage. Most travel luggage wheels come in two variations — two straight wheels or four spinner wheels. Most people think they're about the same and give it no thought. However, four spinner wheels are much more beneficial. This is because you have the ability to roll the luggage in tighter spaces rather than wheeling it behind you (as you would need to with only two wheels).
Hard vs Soft Luggage
Choosing a hard or soft shell luggage has a lot to do with personal preference and style choices. The main differences between the two are that the soft luggage may be able to expand a little more (due to being fabric). Also, the hard luggage has the ability to crack if dropped or made from a cheap plastic. However, hard luggage is less likely to get wet if the luggage is left out in the rain. Be conscious about where you're traveling to and what terrain the luggage will be on when choosing between hard or soft luggage.
Where to Buy Luggage From
Today there are literally hundreds of different places you can buy luggage from (online and off). I would recommend purchasing your luggage online due to the fact that many online retailers offer great warranties and you'll be able to read reviews of the luggage prior to purchase. Amazon is probably the safest bet when looking for the best place to buy luggage online.
Best Brands
While there are tons of different luggage brands, there are really only a handful of reputable ones out there. Many of "no name" brands are made with cheap pieces that will either break or scratch very easily.
Here is a list of some of the best luggage brands you can purchase:
Tumi
Samsonite
Away
Delsey
Bluesmart
Travelpro
Steer clear of cheap knockoff brands. They are very likely to fall apart on you while you're traveling.
Conclusion
Choosing the right luggage seems like it could be a pain. There's almost too many options (it can be overwhelming). However, all you have to do is think about the above five factors: carry on vs checked, wheels, hard vs soft, where to buy, and brand. Narrowing it down by these elements will help you find the perfect luggage for your travel and packing needs.
How this post make you feel?