Kolkata's love affair with Mocambo goes back many years.  It's one of those famous restaurants that still manage to maintain the old world charm that many love to feel nostalgic about.
However, this love affair was soon shaken from beneath, when on 10th September 2016, at 12:08 PM, Dilashi Hemnani, who is a marketing manager at Tata Motors and on her visit to the city, shared her disappointment on Facebook, when she was refused a table by the staff members at Mocambo.
Reason? She had her driver, Manish bhaiya accompanying her, which according to the restaurant's officials, is beyond the decorum of the restaurant.
Feeling insulted, Dilashi walked away from the restaurant with her driver.  However, she did make sure to share her post with her friends.
Here is a detailed account of the Dilashi's statement that you can have a look –
When reached out to the restaurant's official staff members, this was what the manager had to say –
"The driver was very indecently dressed… We told her (Dilashi Hemnani) we cannot give her driver a table, but we can give her one. We've such high standard guests coming here, it's a fine dining restaurant, we cannot have such a roadsider coming and sitting here…That is not acceptable. How could you have a roadsider coming in to your restaurant? This is not a dhaba."
Dilashi's post had since then, had been shared almost 7,800 times on the social network. Many pledged to boycott the restaurant or downgrade it's ratings. The discontent was not just clear on Facebook, but also on other restaurant review platforms like Zomato for example.
Some of the latest Mocambo reviews posted by people read:
The incident at the most celebrated restaurant forced many to revisit the times of the old British Raj when class discrimination was very much prevalent in India. While some were outraged by the behavior and decided to convey their opinion directly, some decided to take a more humorous route instead. Doodlers, a Kolkata based graphic design company decided to take this route to come out with their opinion. Here is a first glance in to their work –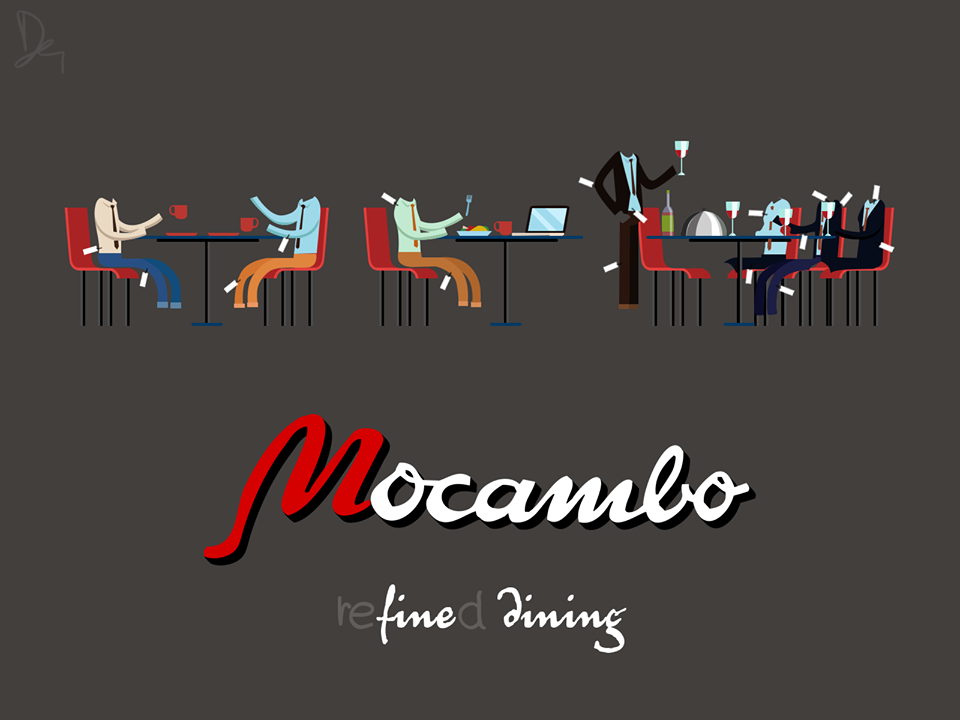 Kolkata has always been regarded as the city of joy. However, the latest treatment from one of the city's oldest restaurants had not only changed the way people feel about the place, but also wonder, how long will it be able to last on its existing laurels now?
The Latest Damage – The Mocambo restaurant's rating in Zomato has come down to 1.8, which as you might know, is pretty low for a celebrated fine dining restaurant like Mocambo.
It's time for the management staff to come up with some clarification lest they want their business to be further affected by the incident.
How this post make you feel?