India has always been the land of diverse culture and rich tradition on the world map. A nation with over 1.2 billion people living across 29 states and 7 union territories, every state has a city characterized by distinctive history and an ethnic society of its own.
Everybody has a specific version of love or hate story to share regarding a particular city. In my case, if someone is going to ask me which is my favorite city, then it would be Kolkata, the city of joy.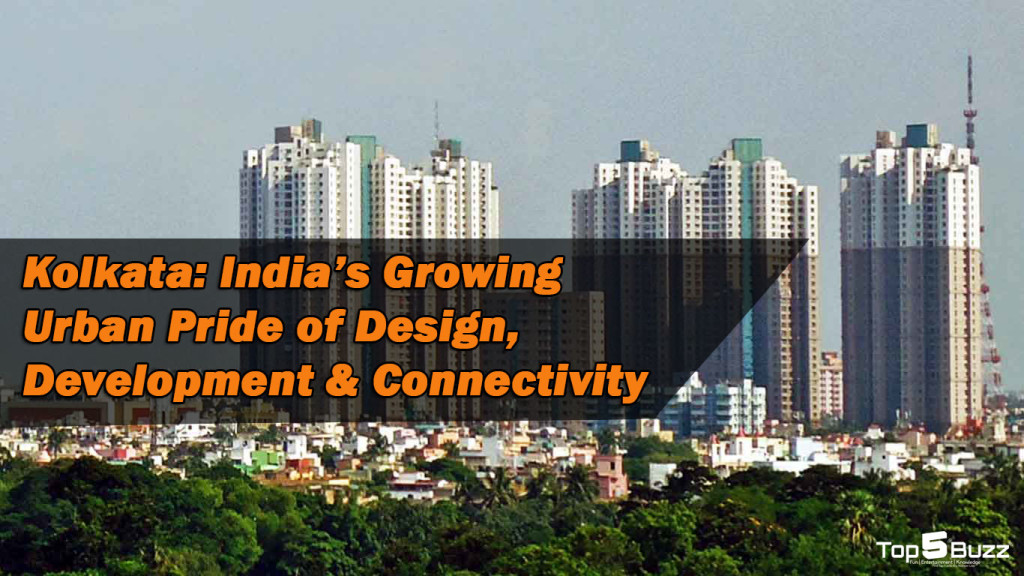 Not because I am a Bengali or for that matter that it is my native place. To me, Kolkata is like a cosmopolitan epicenter where both modernity and tradition dwells in close harmony with each other. The city has much more to give than just the ecstasy of living here. Ask any Kolkatan why the city should be one of the best places to live in India, and you will receive plenty of good reasons that stand unmatched with the rest.
My article here will tell you something more than that.
This is the city driven by the beauty of both infrastructural design and fast connectivity. Just like any other Indian metro cities, Kolkata too strives to grow as the central hub of urban design, development, connectivity and planning. But what I like the best about Kolkata? It continues to remain as humble as and friendlier than any other Indian cities you can compare with. Here, the people will welcome you with a warm heart and a bright smile. Humility can take one far enough on the road to success. This is that special spark about Kolkata that I enjoy to talk the most about when someone asks me about my city. And that's enough reason for anyone to fall in love with the city at first sight.
Now coming upon the question about progress and urbanization there is something I must tell you right now or never later. Kolkata ranks number one as the best city to live in Annual Survey of City-Systems that was conducted by Janaagraha Centre for Citizenship and Democracy.
Here is how the ranking score survey sheet shows –
Urban design and planning – 2.8
Urban resources and capacities – 3.6
Transparency, participation and accountability – 2.9
The survey score reflects some of the main factors that drive the dimensions of Kolkata's quality living.
Enough to feel proud of as a Kolkatan, but aside from the ranks and the scores…
What drives Kolkata to emerge as India's capital of intellectual, cultural and technological progress?
#1 – A Clean City of Modern Design and Planning
Cleanliness begins at home. I am glad that our Chief Minister, Mamata Banerjee's dream of creating a clean city took a kick off with the installation of about 10,000 bins across the city. This was one of the initiatives towards solid waste management undertaken by the Kolkata Municipal Corporation in order to keep the city clean.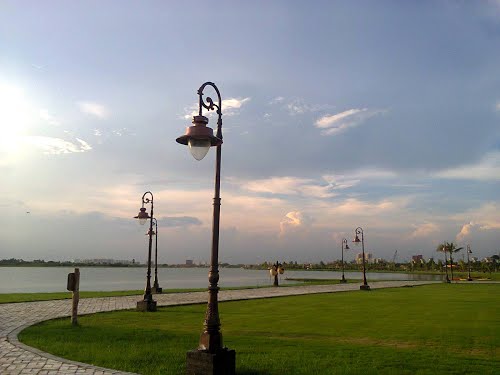 The bins have been placed strategically in both the commercial and residential places to encourage people and to indirectly impart the valuable lesson of keeping the surrounding clean. Strangers can come and fall in love with the beauty of the place, but it is cleanliness that helps to preserve the feeling forever.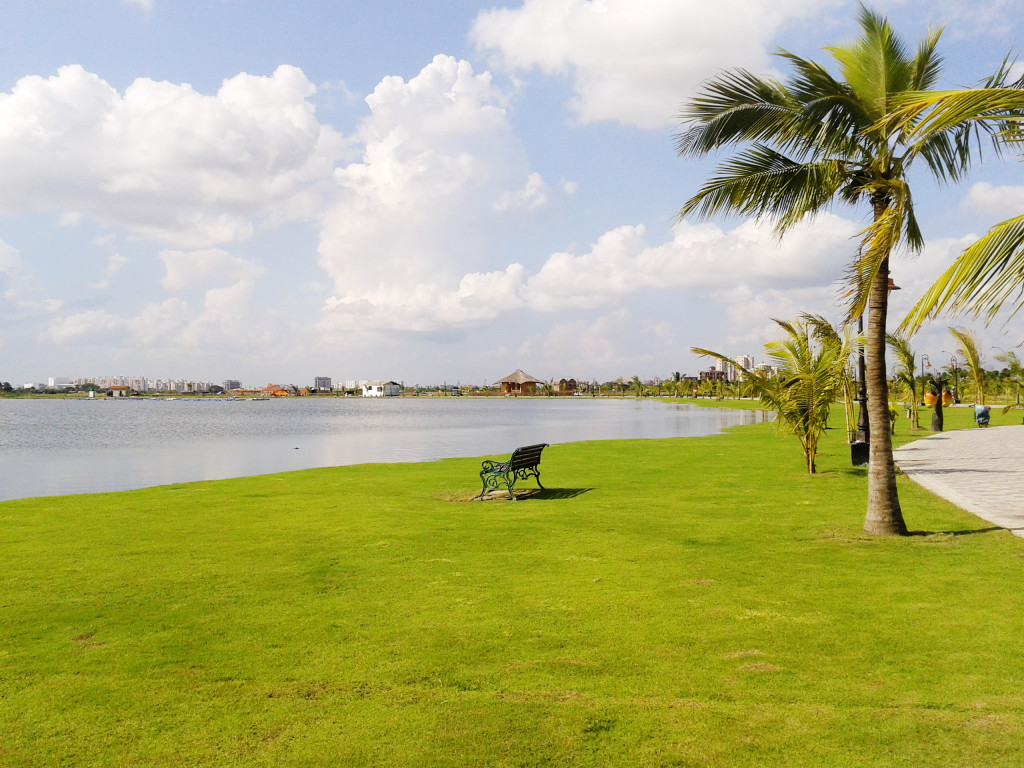 To add another brownie point to its development plan, the city's ecological garden at New Town received the urban landscape honor for innovative design and planning.
#2 – The Ambitious Drive to Evolve as a Smart City
Speaking of other ambitious projects, Kolkata is not behind from the rest. If Kerala has come up with the world's first solar powered airport, Kolkata too has made its own effort to become a trendsetter in India's efforts to increase the usage of renewable energy. One such development project is the Rabi Rashmi Abasan (the solar housing complex) located in Rajarhat. This is being seen as one of the smart examples towards establishing innovative designs that help in sustaining energy waste.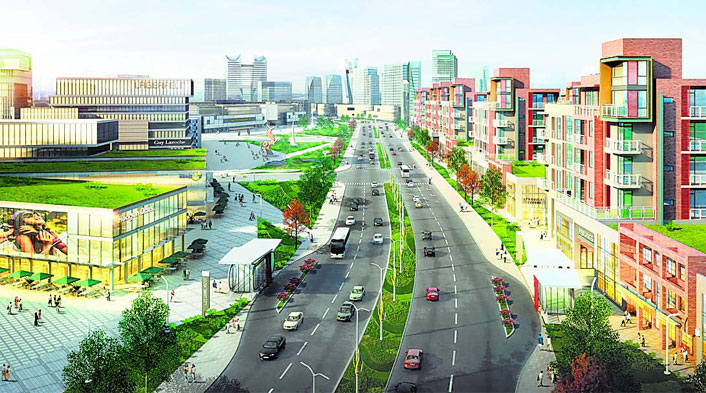 To talk about technological evolution, Kolkata will soon have its own smart city at New Town. The plan is to develop a place with adequate green area and high density vertical buildings. The development project undertaken by the New Town Kolkata Development Authority, will try focusing on optimum space utilization by going complete vertical.
Besides, have you forgotten all about how Kolkata became the first wifi enabled metro city in India?
The occasion was not only a proud moment for the reigning Government. It was on this event that a notable person (respected Derek O'Brien) from Kolkata became the one to coin a 'smart' term – 'Groupfie' to refer to the joint selfie that was taken by the participating dignitaries. Kolkata is driving to evolve as a smart and technologically advanced city.
#3 – A Growing Hub of New Urban Transport and Connectivity
Usage of internet data and Smartphone devices in Urban India took an upswing. So did the city's transport and communication.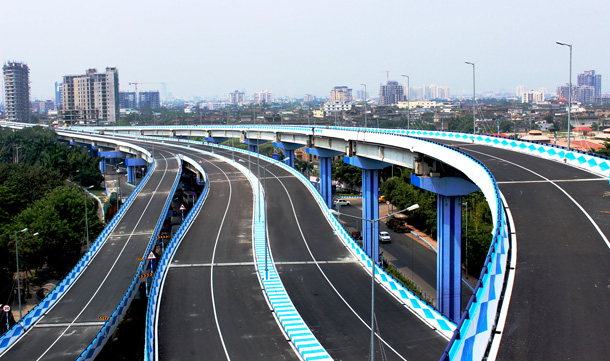 On 9th October, 2015, Kolkata got the state's longest flyover that is said to be approximately 8 kilometer in length. The new flyover construction is said to cut short half the travel time and even reduce the maddening traffic congestion during the peak hours in areas like Park Circus and on the EM Bypass Spring Club.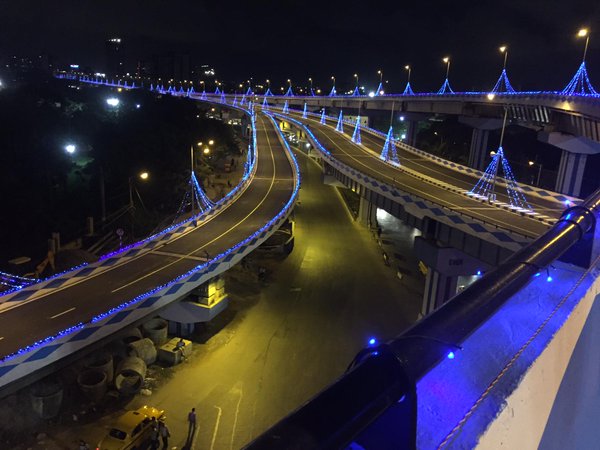 According to some news media of Kolkata, the city will receive an addition of 1000 buses to ease the transport and communication system. Other than this, Kolkata too has taken the initiative work to preserve its old transport heritage – the tram. The transport vehicle had been redesigned and reconstructed with air-conditioned coaches. Do not forget to take a look at some of these as they ply across the city sporting new looks.
#4 – The Place Where Young Hearts Continue To Inspire
The identity of a city would remain incomplete without its people. And here is the story of a 19 year old karate girl named Ayesha Noor, whose life had inspired US based documentary film makers. Despite suffering from epilepsy, Ayesha had defied all odds and went on to learn Karate. Her battle in the face of financial troubles and her struggle to reach the peak of success had been a source of inspiration to atleast dozens of other kids. The Independent Television Service or the ITV would be filming stories of women belonging to five different nations such as Peru, Kenya, Jordan, Bangladesh and India. Ayesha would be representing India.
Ayesha's success story is not just a cause of pride for the entire nation. Her story reflects the inner will power that is made of great hearts, greatness and determination to overcome all odds. And people like her continue to make Kolkata proud.
And the moment of pride for Kolkatans does not end here
Apart from being the city of joy, rich culture and a place of diverse intellectual hub, Kolkata has also transformed into a land of new promises. That itself is a moment of pride for every individual who belong to Kolkata. Yet amidst all these, we are proud to be a city that gives warm welcome to every visitors and business investors with join hands.
How this post make you feel?