As a newly wedded couple, if both of you have a dream of spending some quality time with each other on a private island, then you can turn your dream into reality.
You will be glad to know that there are private island escapes built to give the newly wedded couples the experience that they desire.
So, without any further ado, here is the list of top 7 private island escapes for your honeymoon
1. Turtle Island Resort, Fiji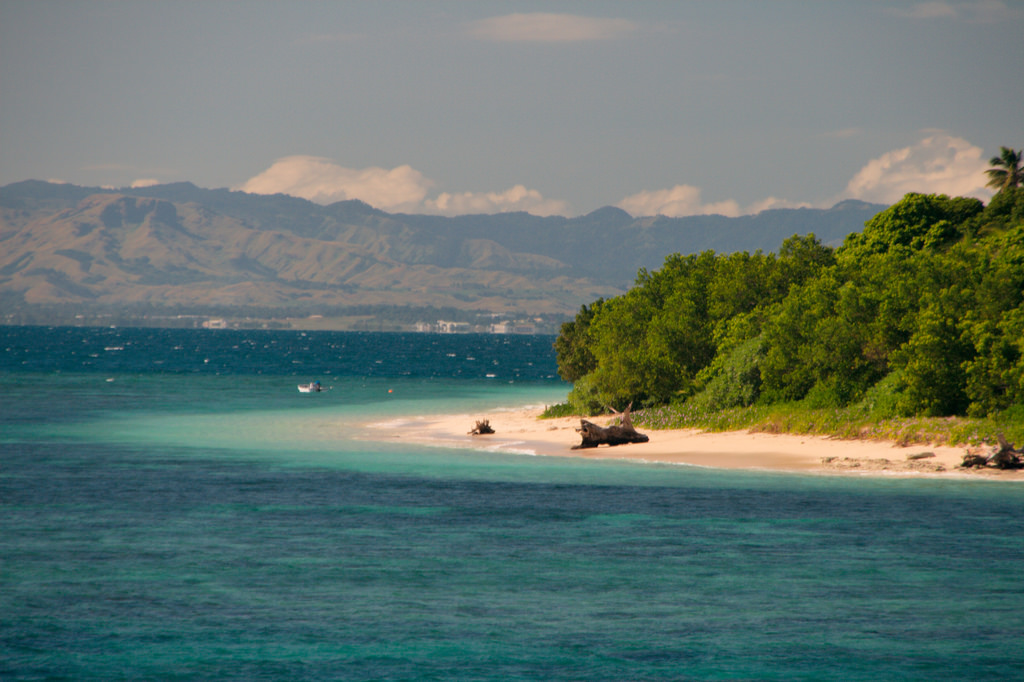 If both of you always wanted to visit a place, for your romantic honeymoon, where you get to enjoy your own private heaven, then this is it. Turtle Island Resort in Fiji is a perfect place for your honeymoon where you will be provided everything as per your wish while you enjoy the company of the gorgeous beaches, and indulge in various activities including – snorkelling, wind surfing, sailing, and sea kayaking.
The beaches here are perfect to enjoy a leisure stroll while the cool breeze and the sweet serene sound of the water soothe your soul. In the morning, you will be served breakfast made of fresh fruits, pastries, muffins, and cereals. Making your stay memorable, you will be offered all-inclusive activities including – sailboat lagoon tours, sunset horseback rides, and guided scuba diving.
2. Denis Private Island, Seychelles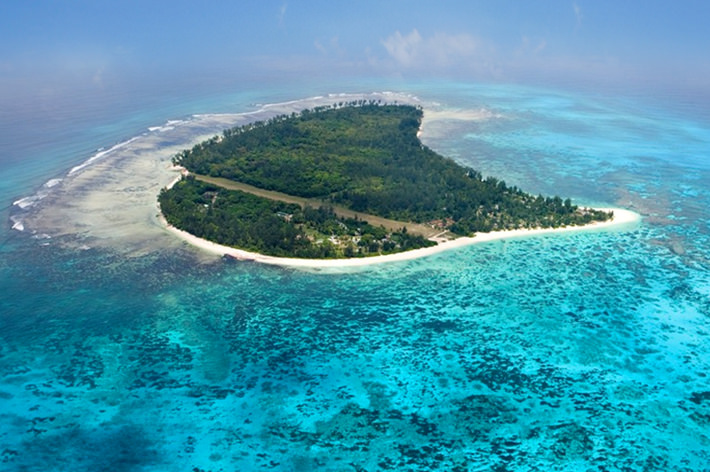 Dotted between the beautiful looking coconut trees, this private island has 25 individual and secluded cottages. The best thing about each cottage is that they are sea facing so you get to enjoy the cool breeze. The sea is full of marine life and both of you can enjoy snorkelling in the company of guides. This island packs in all the ingredients for a languid-style living but this place is also popular for having the best fishing and diving experience.
The staff ensures that you enjoy the best facilities while you are at Denis Private Island. There is a restaurant, boutique, bar, small pool, lounge, and a library. Rejuvenate yourself by the relaxing massages right in the privacy of your room. The beautiful outside terrace restaurant is where you get to enjoy the world's best culinary experience. Enjoy candle-lit dinner with your partner and enjoy the nature at its best.
3. Amanpulo, Philippines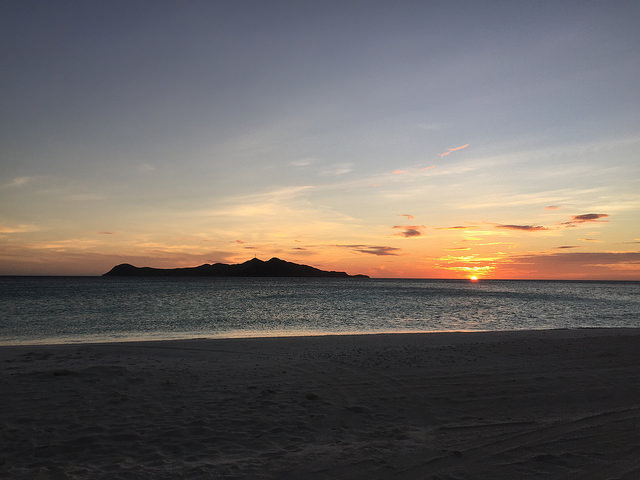 This is one of the hot spots for the honeymooners. You will find Amanpulo on the beautiful and secluded Pamalican Island. Termed as the world's most VIP island, this is an ideal private island escape where you can reach by a private jet. This is the same place where celebrities like Brad Pitt and Beyonce have holidayed. So, you also get to enjoy the same luxurious experience. The moment you reach this island, the white powdery beach and the cool breeze will surely take your breath away.
Here the 40 treetop private casitas reflect the local style and play an important role in enhancing the hideaway stay on this gorgeous island. Expect some of the best features including – DVD players, flat screen, iPod dock. At this serene retreat, every single detail is given attention, thus making your stay a memorable experience. Offering space and privacy, you can choose from 7 fully staffed casitas having their own private swimming pools, separate bathrooms, kitchen, and outdoor lounge.
4. The Naka Island, Thailand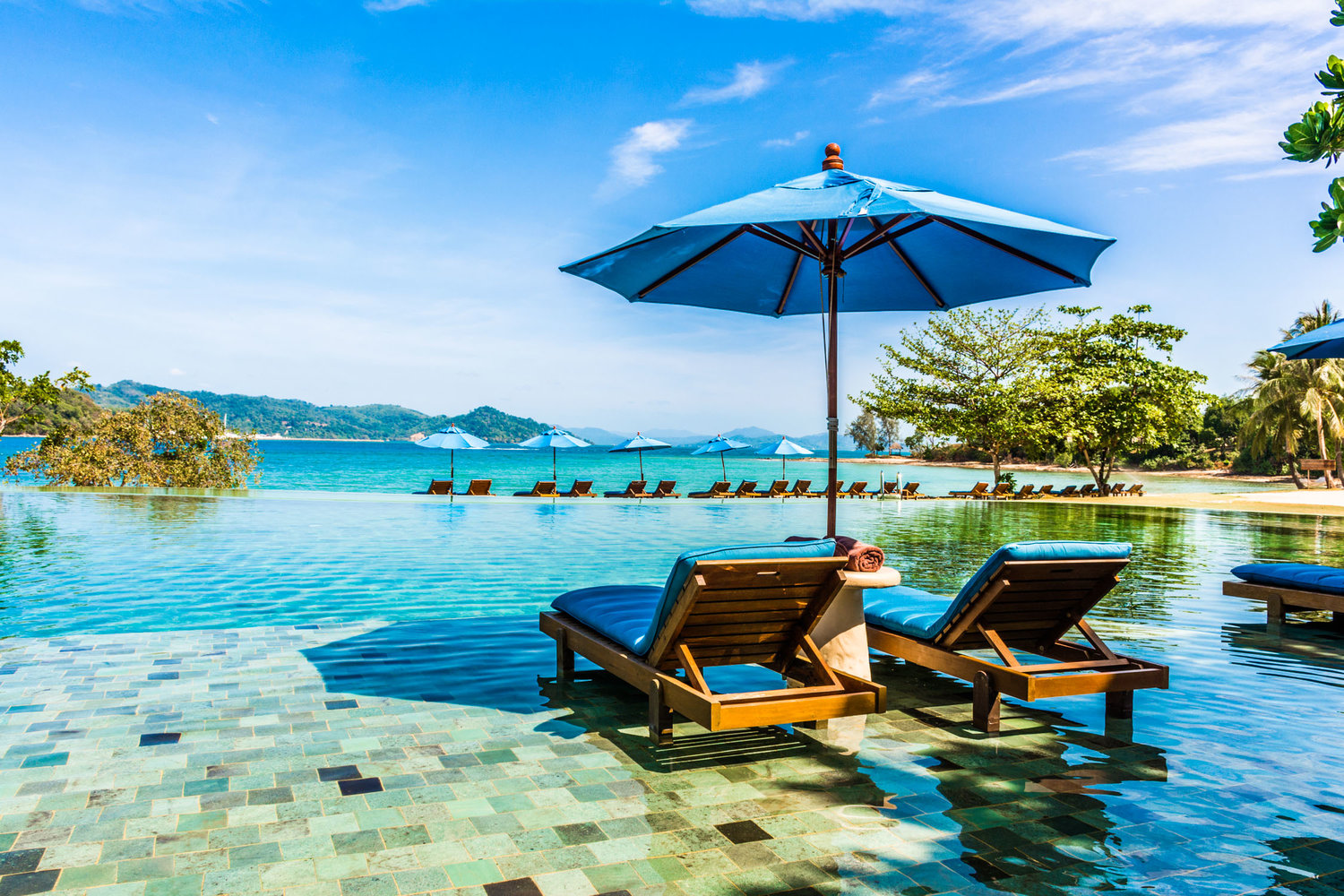 Overlooking the Phang Nga Bay, The Naka Island Resort is certainly a dream private island where both of you would like to spend your honeymoon. This resort offers everything you desire to make your honeymoon special. You will surely feel pampered in the lap of luxury, its lavish spa, and exotic dining experience will surely blow you away.
Make the most of the dining experience at Tonsai Restaurant where you have the option of dining in the air-conditioned interiors or outside while both of you cherish the surrounding views. Spa Naka is the place where you get to enjoy the signature Watsu massage.
5. Coco Plum Island Resort, Belize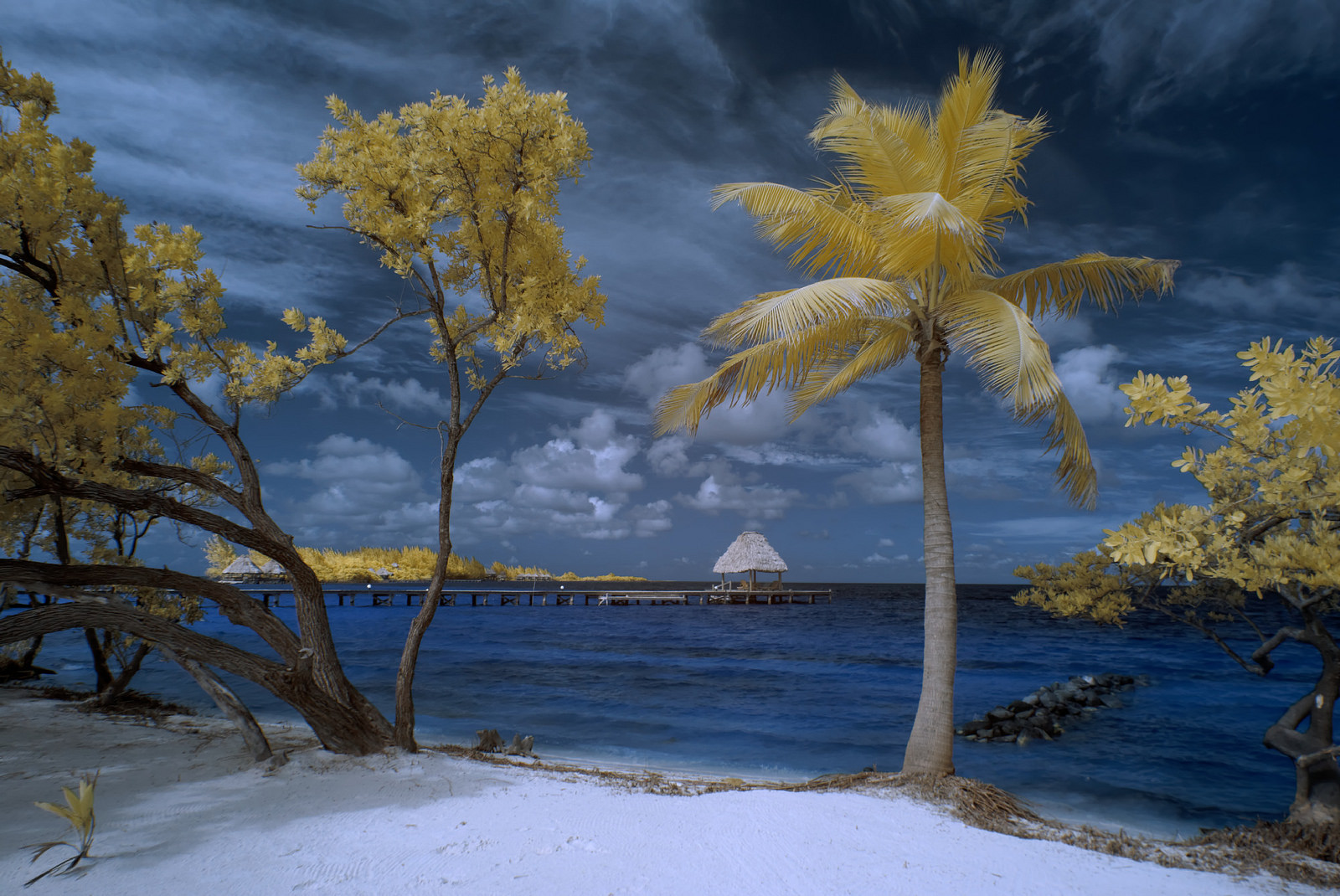 This is the start of your life together as a husband and wife and both of you would like to make your first memory to be memorable. So, visit this beautiful island resort to enjoy extraordinary romance. Enjoy dining with your better half while gazing at the Caribbean sky filled with stars, feeling the cool tropical breeze, and the serene sound of the waves.
Here, you can make a choice from 18 cabanas and each one is equipped with all the modern amenities for a luxury experience including – large bathroom, hammocks, air conditioning, a kitchen and plump bedding. Make sure you have opted for an all-inclusive stay to enjoy exquisite dining experience, spirits, and soft drinks. Just to add a hint of adventure to your honeymoon, both of you can also enjoy snorkelling.
6. Petit St Vincent, Grenadines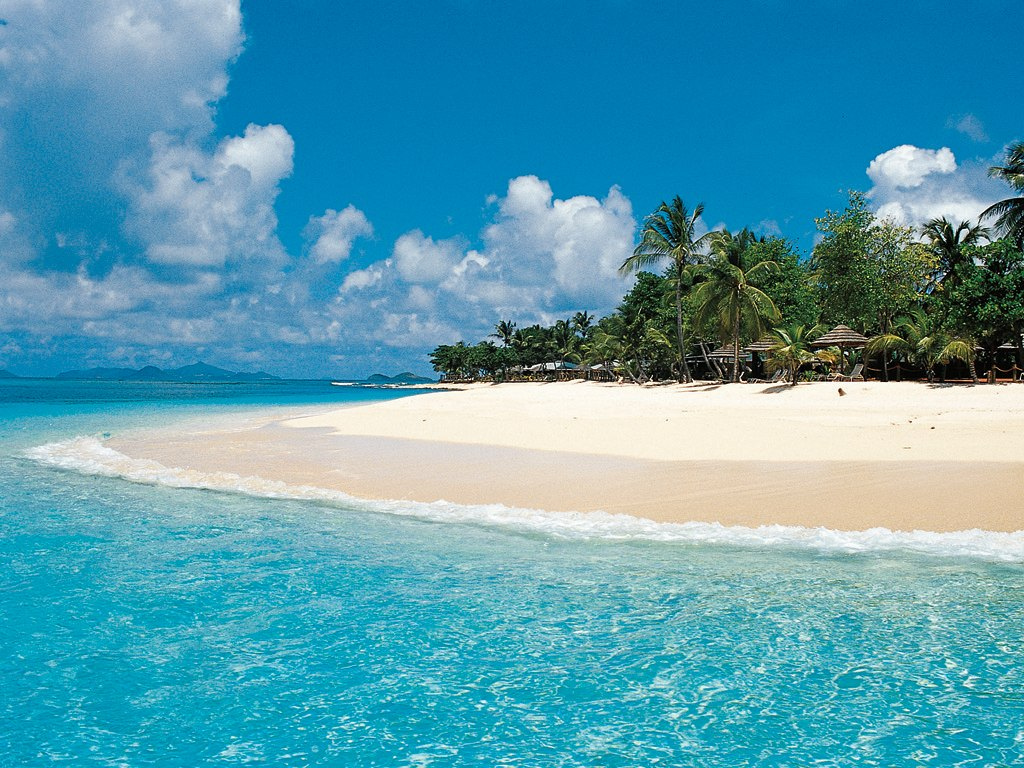 This is a beautiful Caribbean island surrounded by beautiful blue water, white sand beaches, and offers a perfect amalgamation of luxury and wilderness. This is an ideal place where both you can come for your honeymoon and leave behind everything to enjoy the company of each other. The best part is that you get to enjoy privacy so that you can spend some quality moments alone.
Offering maximum privacy, Petit St Vincent has 22 cottages and villas. Every room offers you breathtaking views of the Petit St Vincent's amazing natural surroundings and Southern Grenadines.
7. Guana Island, British Virgin Islands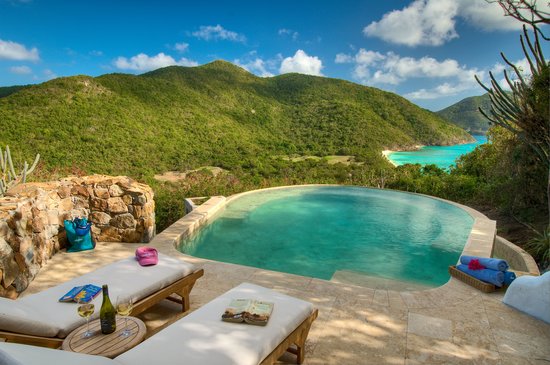 Enjoy your honeymoon at one of the most sought-after destinations in the world – Guana Island in British Virgin Islands. The island has some exhilarating views overlooking white sandy beaches, tropical forests with the hills beyond, making this place a Caribbean paradise.
The island offers 14 sea-view cottages with each cottage bearing its own individual décor. You are offered some of the best amenities including – beach bag, a Nespresso machine, laundry service, and internet facility. Both of you can also enjoy different activities including – snorkeling, kayaking, swimming, and sailing.
How this post make you feel?