Bishnupur, The land of Dancing Deer is one of the popular towns of Bankura District of West Bengal State in India. This small town is popular for its historical structures and local crafts. The culture, festivals also make Bishnupur a beautiful landmark in world map.
Bishnupur is not much far from Kolkata. It is well connected via roads from all major places of West Bengal. Its 130 to 140 KMs from Kolkata Airport and expected journey time is 3:30 to 4 hours.
If you like to travel Bishnupur in one day, just take a bike go for it. You can take Durgapur Expressway it will take nearly 4 hours to reach there.
You should visit Bishnupur at least once and believe me you want to visit again and again.
Here are the 5 reasons why you should visit Bishnupur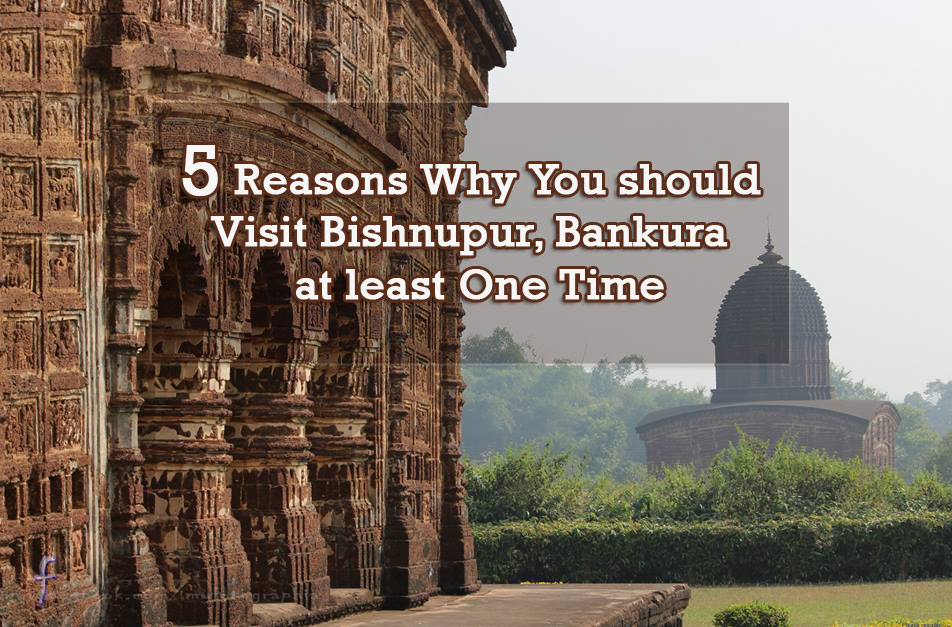 1. Historical Background
---
In the famous Gupta period, Bishnupur was ruled by local Hindu Kings. They used to give tribute to Samudra Gupta at that time. This place is called Mallabhum when Malla Rules was there. In 17th & 18th century Malla Rajas created many Temples here. Bipodtarini Devi was also associated with Malla Kings of Bishnupur
2. Terracotta & Silk
---
Terracotta is the main characteristic of Bishnupur. It is popular not only for the temple, also for terracotta pottery, jewellery, artefacts. These are traditional materials and very famous all over the world. The most famous is the terracotta horses. You can find other products like hand made jars, disks and also terracotta elephants, ganesha, nataraj. Bishnupur is also known for its tussar silk, baluchari sarees.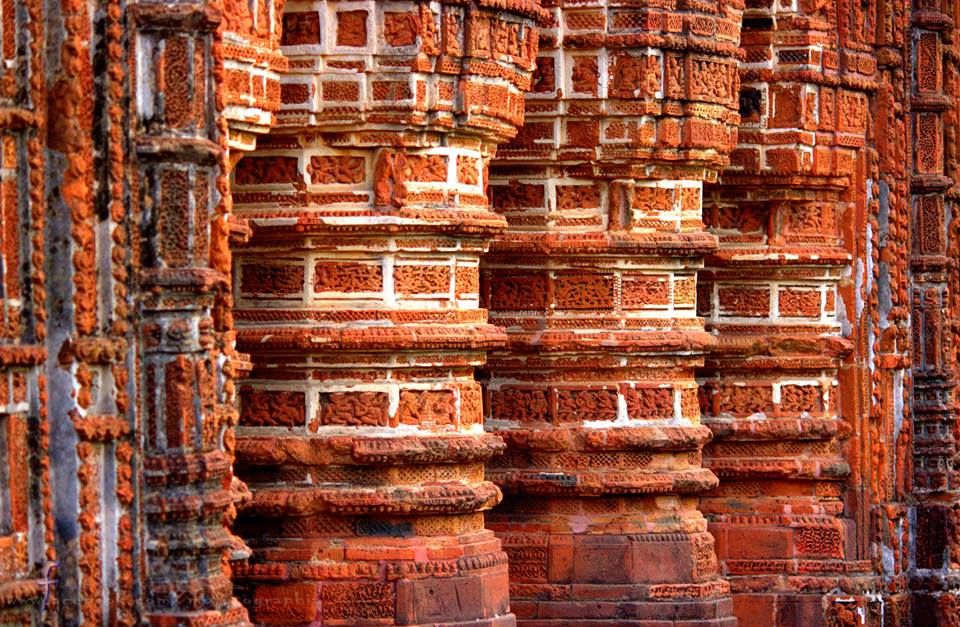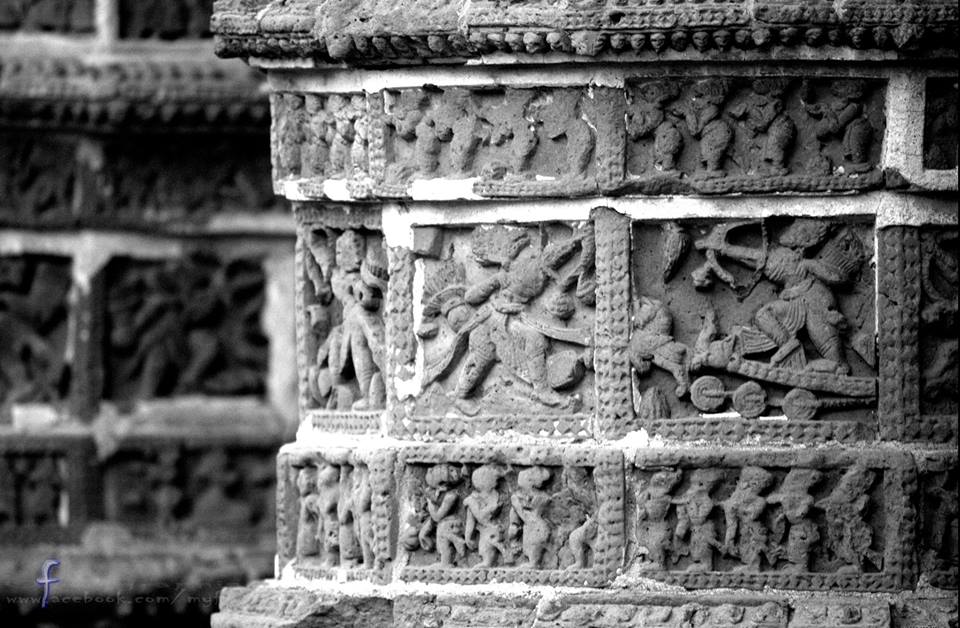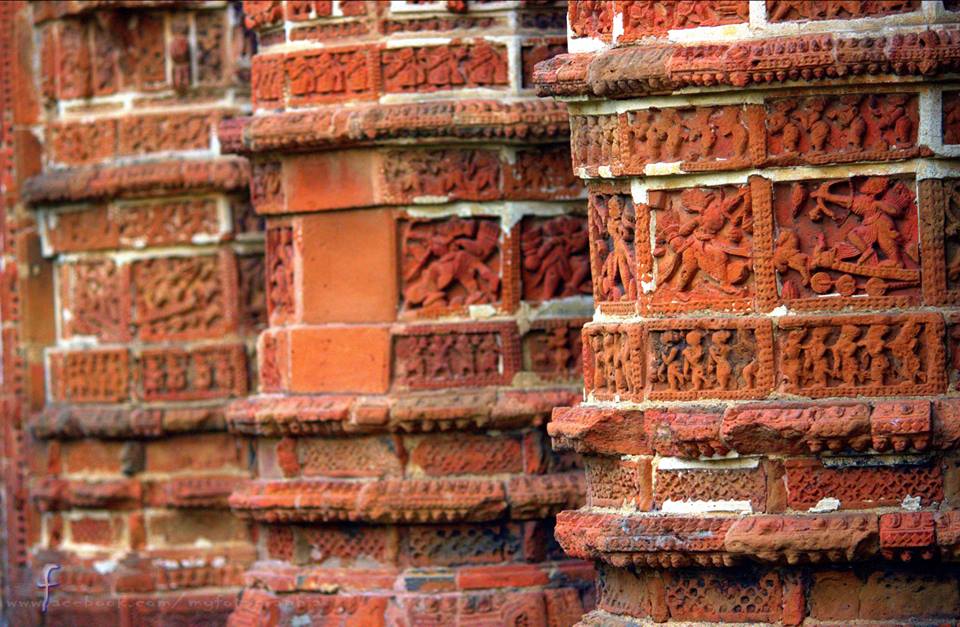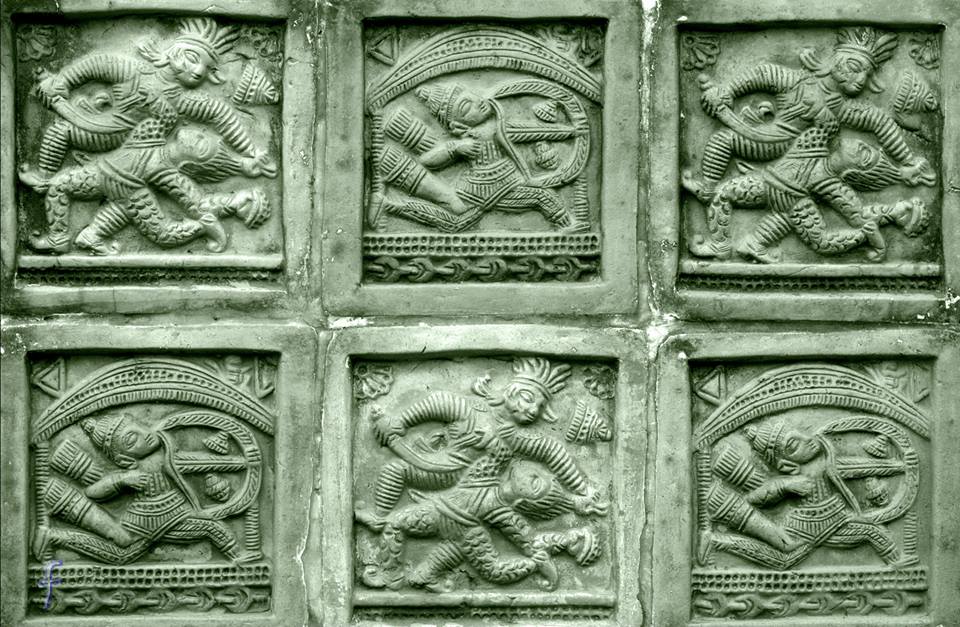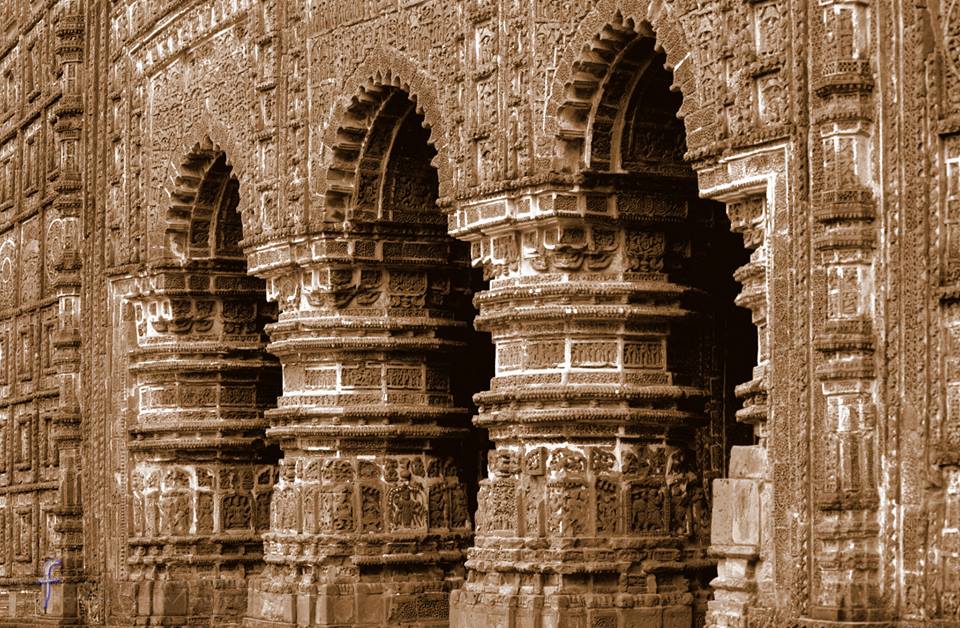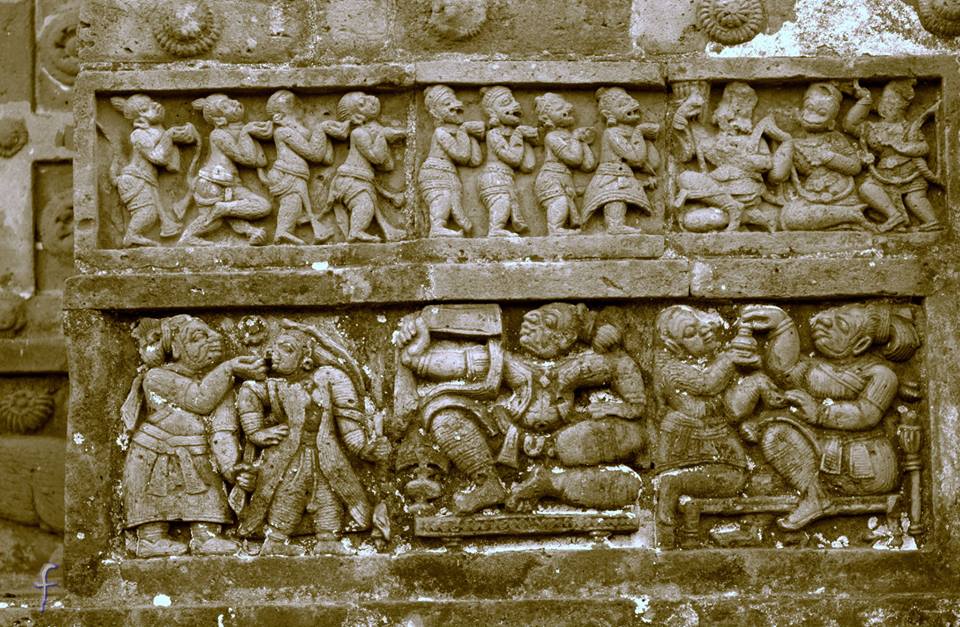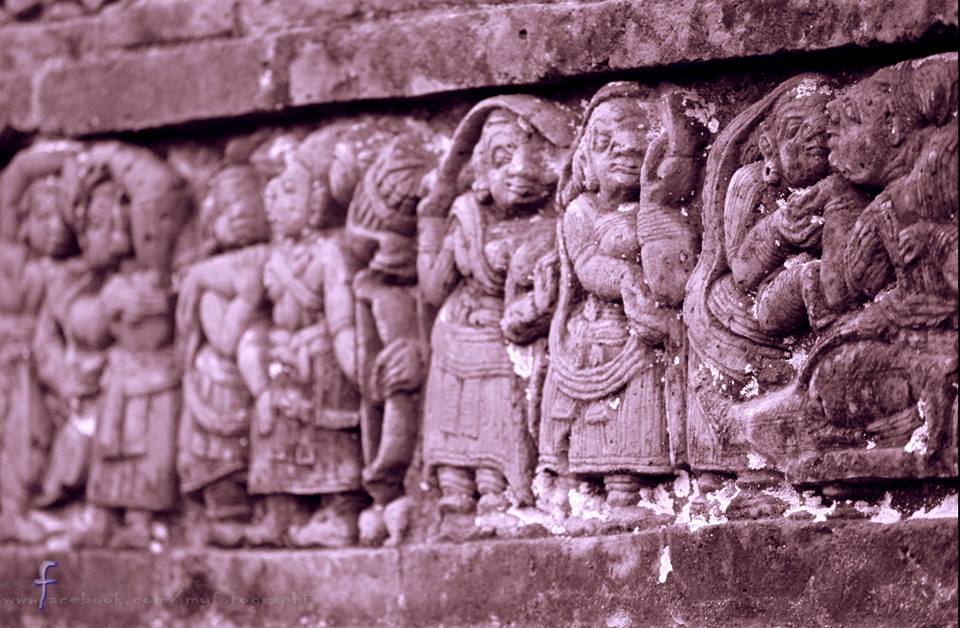 3. Culture & Education
---
It is a purely Bengali speaking city. It is a cultural hub of West Bengal. Bishnupur music and songs are very famous in Bengal. Many well known College and schools were established here. Ramananda College, Ramsharan College of Music and Bishnupur School of Painting is very famous. Bishnupur Gharana is a well known musical genre of Bengal. It was established in 1370 AD at the time of Malla Kings.
4. Festivals
---
Festivals and fairs is one of the attractions of Bishnupur. Rasa Festival is a major occasion of Bishnupur. Apart from this the Snake festival in August, Ultorath, the Bishnupur fair in December is very much famous. Thousand of tourist visit Bishnupur at the time of these festivals. All at the time of Durga Puja, Kali Puja, Diwali and Bipodtarini Devi puja, you can see lots of fairs and festivals taking place around the Bishnupur town.
5. Temple Town & Historical Places
---
Bishnupur, the temple town, is famous for its thousand of temples. Most of them were created with local laterite and bricks. These temples were covered with terracotta tiles.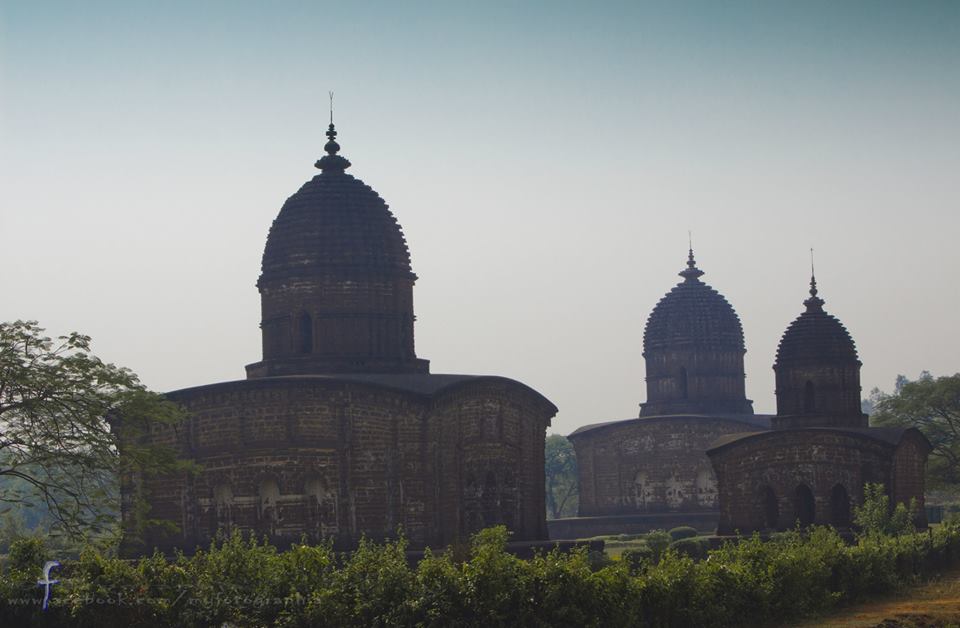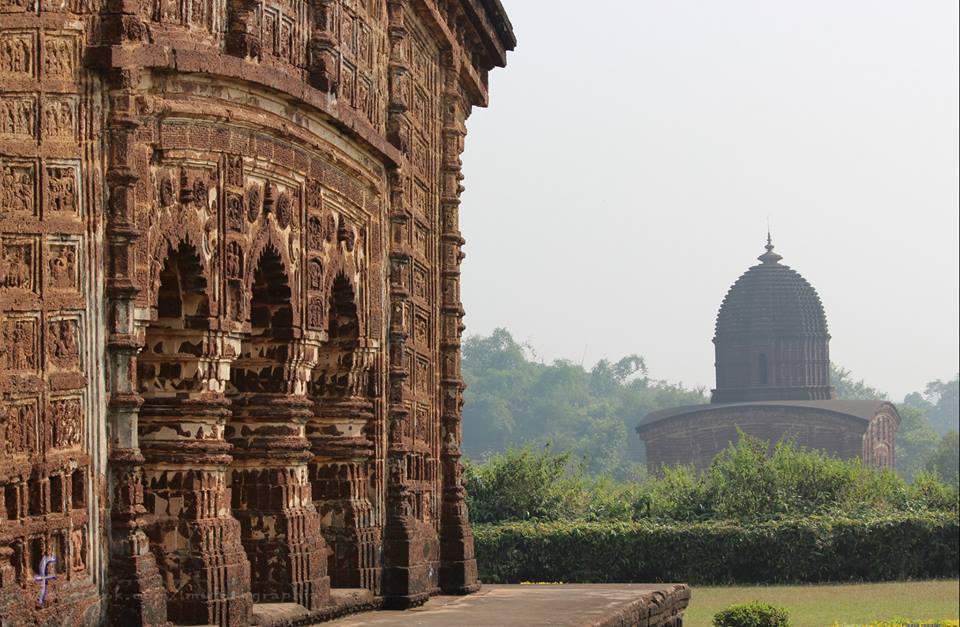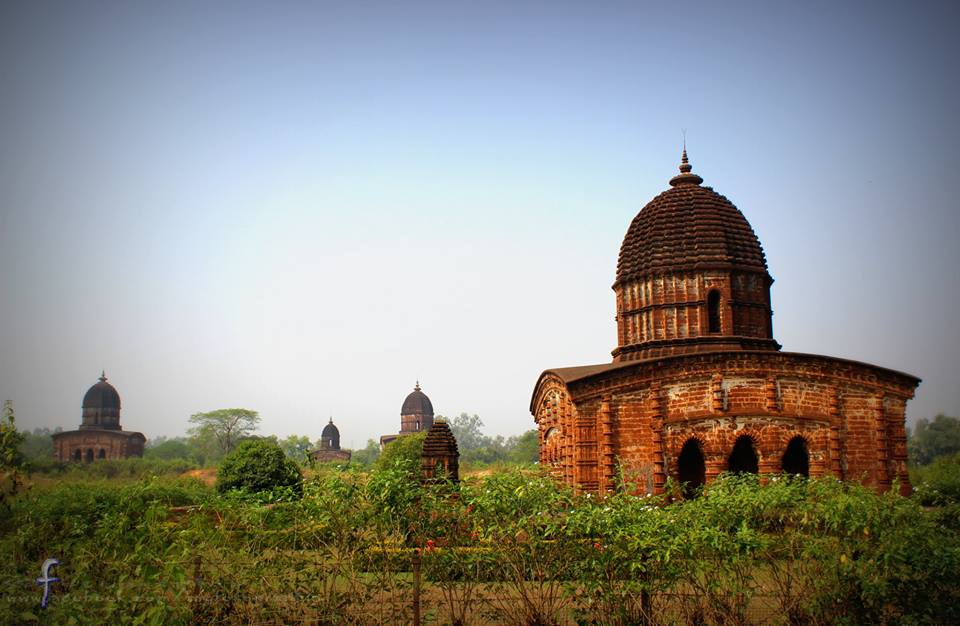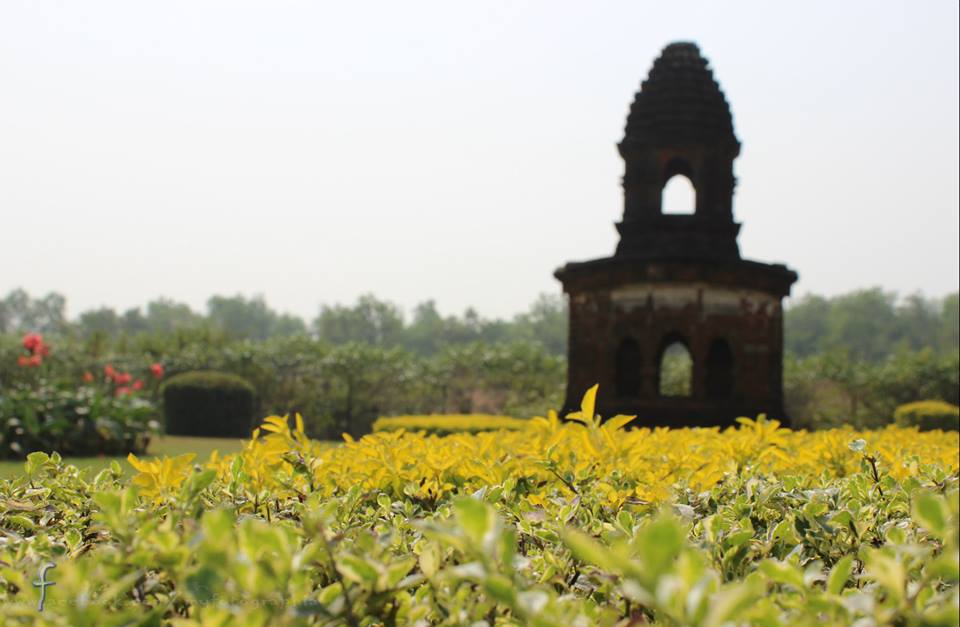 Below are few famous temples you should visit at Bishnupur –
Jorbangla Temple, Shyamrai Temple, Madanmohan Temple, Radhamadhab Temple, Chhinnamasta Temple, Malleswar and many more.
From the above mentioned temples, Madanmohan Temple was built by King Durjana Singh Deva in 1694 AD. It is in Ekaratna Style.
Jorbangla Temple was built by King Raghunath Singha Dev II in 17th Century. It is in terracotta carvings and in chala style of Bengal architecture.
Shyamrai Temple, also known as Pancha Ratna Temple was built in 1643 by King Raghunath Singha. The walls of this temple are decorated with terracotta carvings and featuring the stories of Lord Krishna's life. This is one of the largest temples of Bishnupur.
Other historical places of Bishnupur –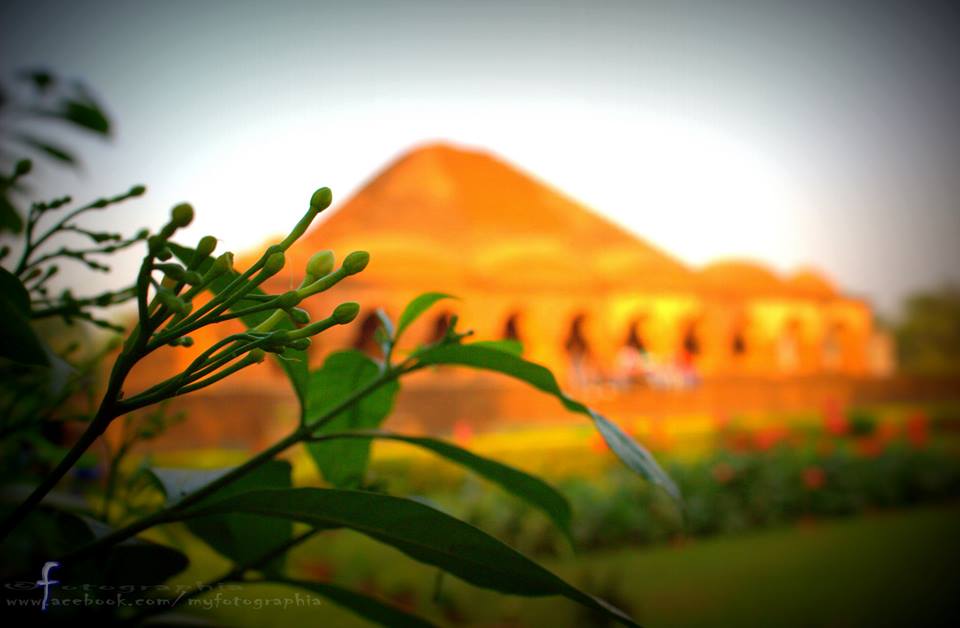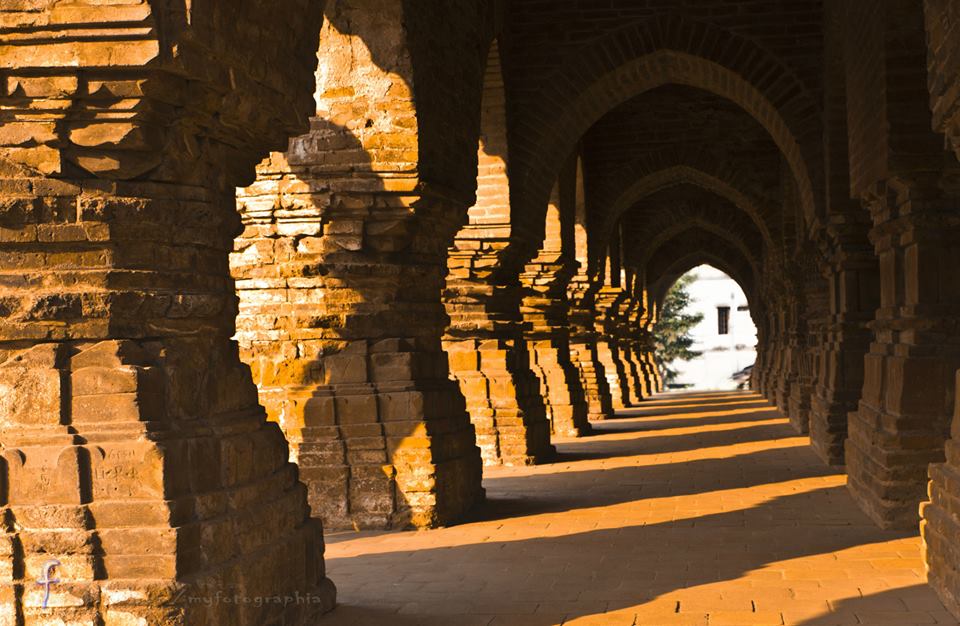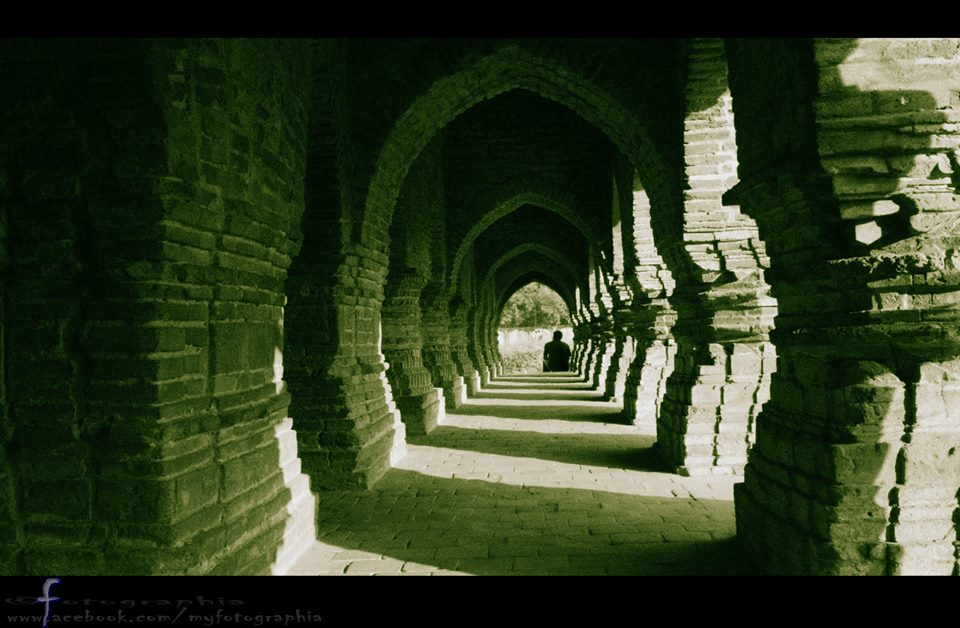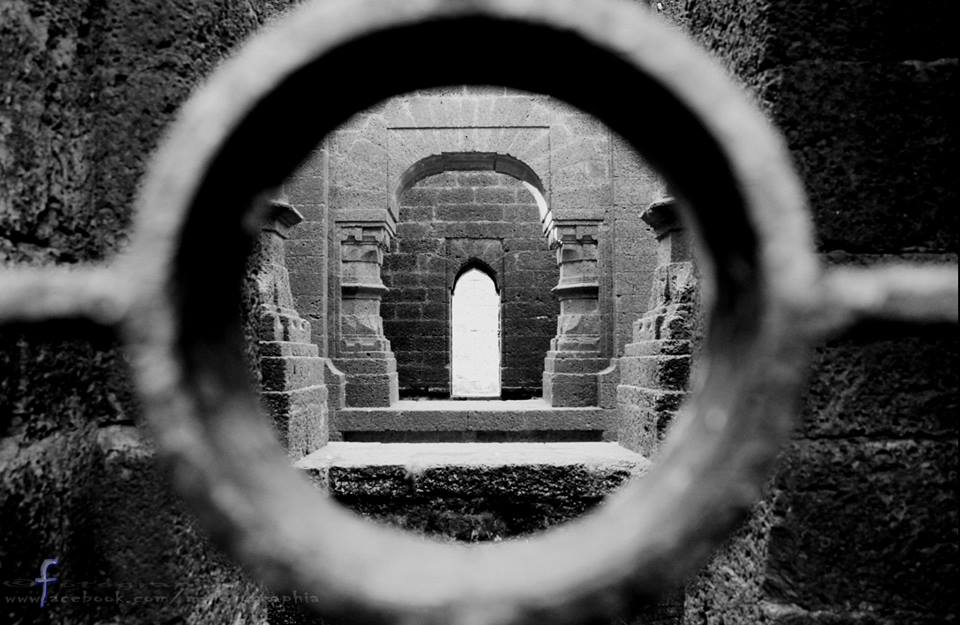 Rasmancha, Dalmadal Caman, Lalbandh, Pathar Darja, Garh Darja, Gumgarh, Stone Chariot, Natun Mahal.
Rasmancha is one of the oldest structures of Bishnupur. It was built in 1587 by Bir Hambir. It is a pyramid structure and situated in centre of the town.
Dalmadal Caman was used to protect Bishnupur from the Bargis who attacked from West.
References: http://wikitravel.org/en/Bishnupur_%28West_Bengal%29
Photography by Sourav Guha
How this post make you feel?