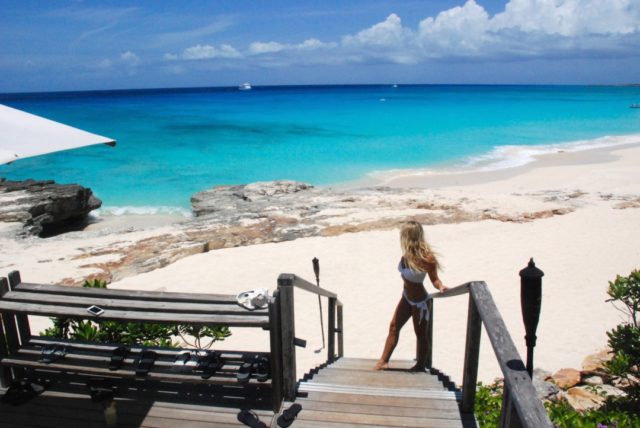 Turks and Caicos is known for being the ultimate location for sun, sea, and sand, but it has so much more to offer than just that.
Whether you want to have a relaxing holiday, or venture onto the wilder side of life, the islands will be endlessly accommodating and, regardless of your age, you will find activities which will suit your tastes.
So, we've created a list of five of the best things to do in Turks and Caicos whilst you're there on your travels.
1. Absorb the History
If you fancy yourself as a culture vulture, you will delight in the history of Turks and Caicos.
To indulge in the history of the islands, your first stop absolutely must be the Turks and Caicos National Museum, where you'll find a great many artifacts and exhibitions on everything from nature and the environment to slavery.
You can also visit Her Majesty's Prison which dates back to the 1830s and closed in 1994. The prison was used to hold those who engaged in petty crimes such as drunkenness and, at its peak capacity, held between 50 and 60 inmates.
2. Explore Your Surroundings
Exploring the islands is absolutely essential because they hold so much natural beauty. Luckily, Turks and Caicos has a whole host of tours and excursions which make it easy to see the sights whether that be by land or by sea.
You can go on a day trip to the Caicos Conch Farm to see where this staple in the Turks and Caicos diet is reared, or you could try your hand at scuba diving with Bohio Dive Resort.
If you want to relax whilst you explore, why not try Caicos Dream Tours? Depending on which tour you choose, you'll go beach cruising, snorkelling, and even have a BBQ feast.
3. Get Involved
The Caribbean is famous for hosting fabulous parties and Turks and Caicos is no exception – regardless of the time of year you visit, there will always be a festival, party, or event for you to get involved in.
If you visit during the summer months, you will arrive in the midst of The Crop Over Festival which celebrates another year of successful sugar cane harvest. The festival features live music, dancing, and parades and the lively atmosphere leaves nothing to be desired.
Whilst you're on the islands, it won't be a challenge to find a beach party, which are flocked to by locals and tourists alike – not only are beach parties great fun, but they're also the ideal place to try some of that famous Caribbean rum!
4. Enjoy the Beaches
Turks and Caicos is home to one of the most beautiful beaches in the world: Grace Bay Beach.
There are a number of resorts which are situated on Grace Bay Beach, such as Beach House and Alexandra Resort, So you can sunbathe the day away with stunning surroundings.
On the islands' beaches, you can engage in swimming, snorkelling, and water sports, or you could take a relaxing stroll and have an afternoon picnic. Whatever you decide to do, Turks and Caicos' beaches will make the perfect picturesque location.
5. Wine and Dine
A great way to experience Turks and Caicos to its full potential is to indulge in its cuisine. Regardless of your tastes or your preferred dining style, the islands will have plenty of culinary choices to meet your needs.
For fine dining, head to Kitchen 218, which isn't just known for its immaculate food presentation, it's also famous for its culinary delights which you can enjoy in a stunning location, between the pool and the gardens.
For a more relaxed starlit dinner, Beach Deck is the place for you. At this restaurant, you can enjoy your food – you can opt for anything from a locally caught fish to a fresh salad – on the white sands of Grace Bay Beach.
This guide is just scratching the surface of what there is to do in Turks and Caicos, there are so many diverse options for you to enjoy!
How this post make you feel?