Planning on a trip to Bangkok with the family and don't know where to start? Bangkok is in fact a very child-friendly city besides the many shopping and night life stories shared by fellow travelers. Here are 20 things you could enjoy doing with the kids on a family trip. Take note that there are in fact even more entertainment spots kids would love; these are simply the more popular picks.
1. Siam Ocean World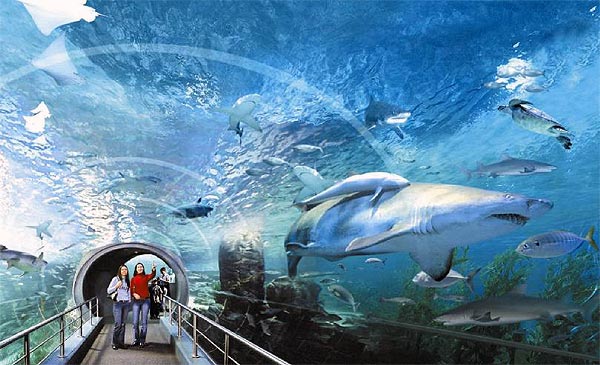 Siam Ocean World is an indoor aquarium found on the basement floor of an extremely large high-end department complex, Siam Paragon. The many number of tanks with rare and deep sea creatures on display would leave your kids in awe. There are also highlights such as the bottomless tank ride, foot therapy with fishes, feeding the sharks, underwater tunnels and penguin shows. Definitely one entertainment spot you don't want your kids to miss when you're in Bangkok.
2. Kidzania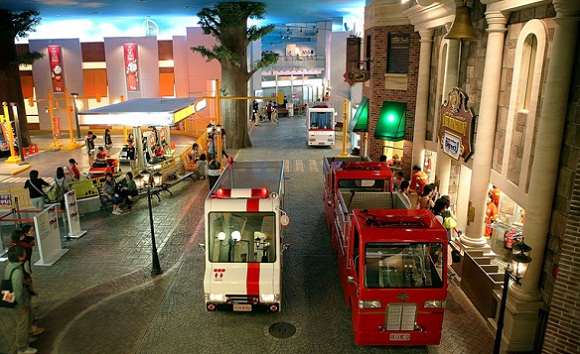 Kidzania is a large educational indoor playground. The idea is your kids could learn by pretense; a chance at becoming a pilot, shop owner, cook, fire fighter and lots more. Kidzania is a miniature playground for kids of the real adult world. The large area and the many pretense booths offer a great chance for parents and kids to spend time together in a play-learning environment.
3. Madame Tussauds Wax Museum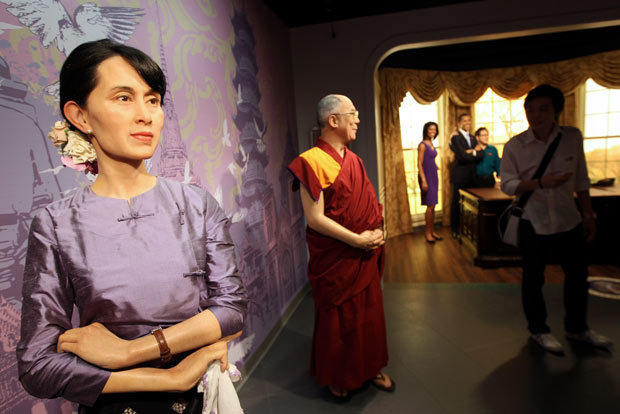 Madame Tussauds was museum is walking distance from Siam Paragon where Ocean World is located. The tickets are also offered in combo at the Ocean World ticketing booth. Madame Tussauds is yet another spot that kids would get the chance to learn and have fun at the same time. Wax statues of Albert Einstein, former presidents and celebrities such as Jackie Chan are just a few among a great number of models found in the museum.
4. Dine with Robots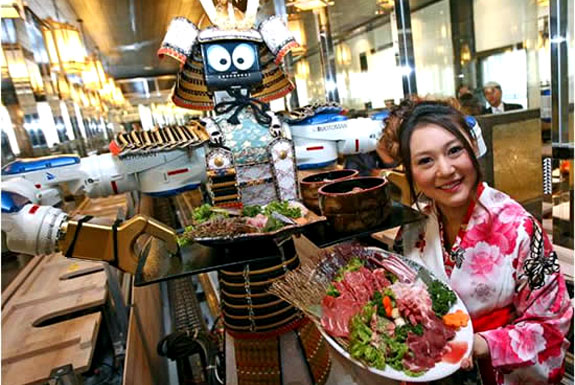 Who says you have to go to Japan for sushi served by robots? Hajime Robot restaurant in Rama 3 road Bangkok is a Japanese restaurant where you would be served by robots. Yes, instead of waiters and waitresses, real-life robots actually serve you your meal. A robot-served meal? What could be more appealing for your young son?
5. Funarium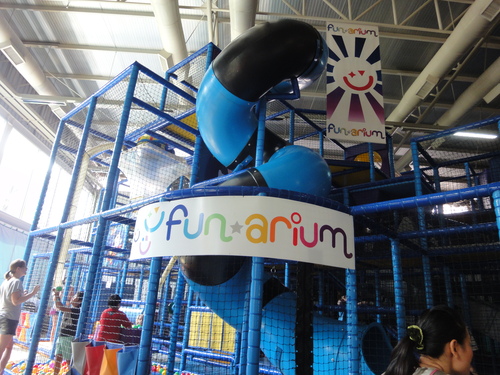 Funarium is a huge indoor playground for pre-teens. From large pools filled to the brim with plastic balls, huge slides and monkey bars, Funarium is a great place for kids to socialize with other kids and put their physical prowess to the test. Also featured are magic shows, storytelling sessions and cooking lessons. If you're planning on taking your kid to Siam Ocean World, Kidzania, Madame Tussauds Wax Museum besides Funarium, take note that they are all located more or less around Siam area. Booking for accommodations such as Mercure Bangkok Siam Hotel which is right in the center of these four entertainment spots and walking distance to the BTS skytrain would save you a lot of travel time and prove more convenient for anyone with toddlers.
There are also other attractions in Bangkok you might consider taking the kids to for a bit of fun such as wake boarding, ice skating, spending an evening at the Siam Niramit show, go on a tuk-tuk ride, visit the planetarium and science museum or even go fishing. Bangkok is not only for adults but a city kids would rarely find boring.
How this post make you feel?