Planning on a Ladakh Trip? Don't do it. Here's Why?
It will get the better of you. Seriously!
Ladakh is not just a traveler's mindscape but a cradle of some of the most scenic beauties that the eyes can behold.
But the beauty is just a charm underneath which lay the hidden mystery – one who dares to enter the land of Ladakh will never get enough of it.You can't be a skeptical about visiting Ladakh because of its altitude and remote location. Those are mere things that need not engage you 24 hours a day of your thinking process.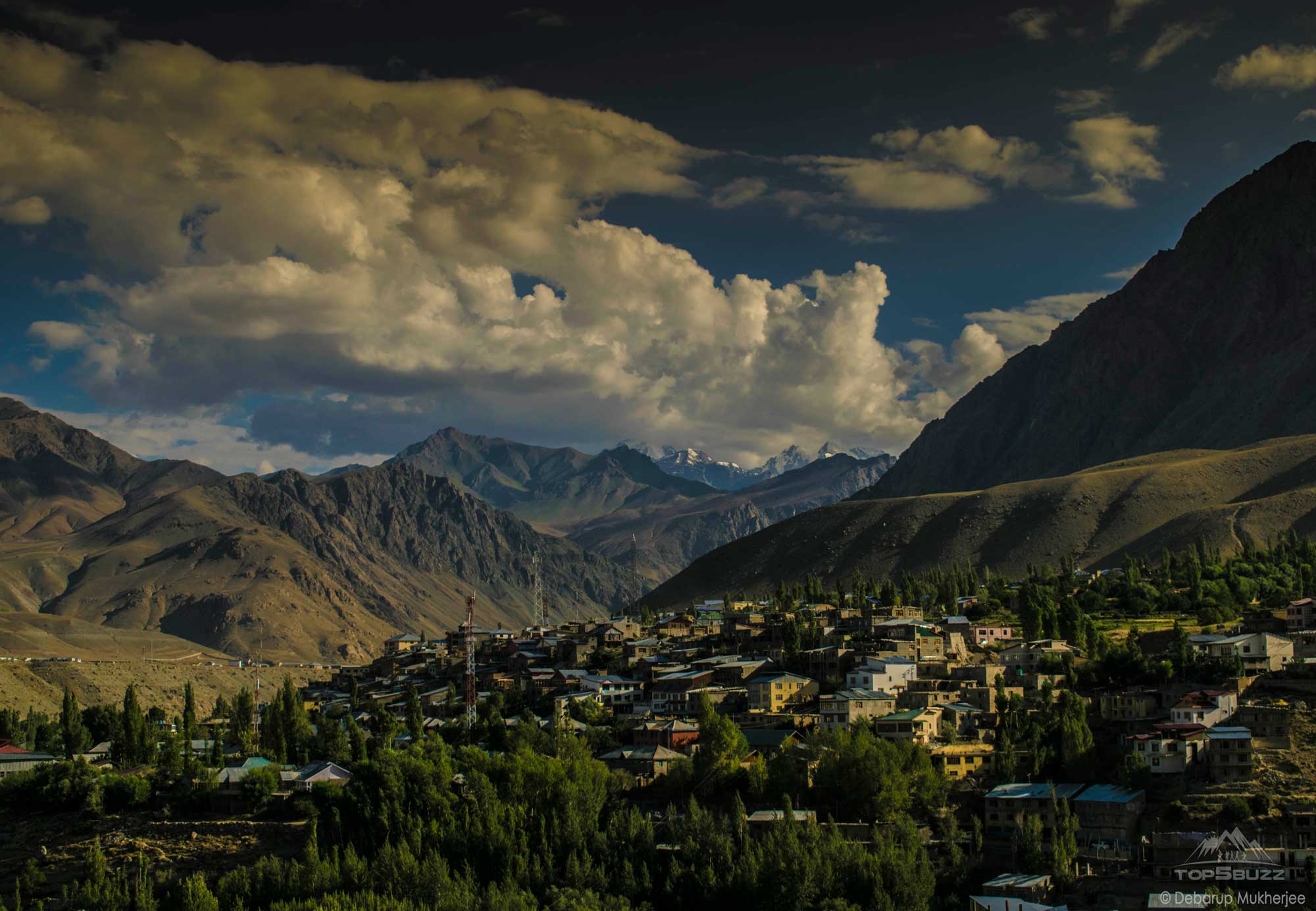 The other thing that should be concerning you is, "are you ready to explore the land of mystery? And take the responsibility?" If so, then it's time to prepare yourself for what lays in this land of mystery.
We have got the facts and statements documented in case if you are curious about our Ladakh experience. We glad for that since when we returned, we arrived with a transformed mind of unquenchable thirst to visit Ladakh once again. The dark mystery has got them in the brain. But not their cameras and videos wherein is stored the real facts that unearth the mysterious charm of Ladakh.
Here's why you should not visit Ladakh for your next trip 
1. The Barren Landscape Syndrome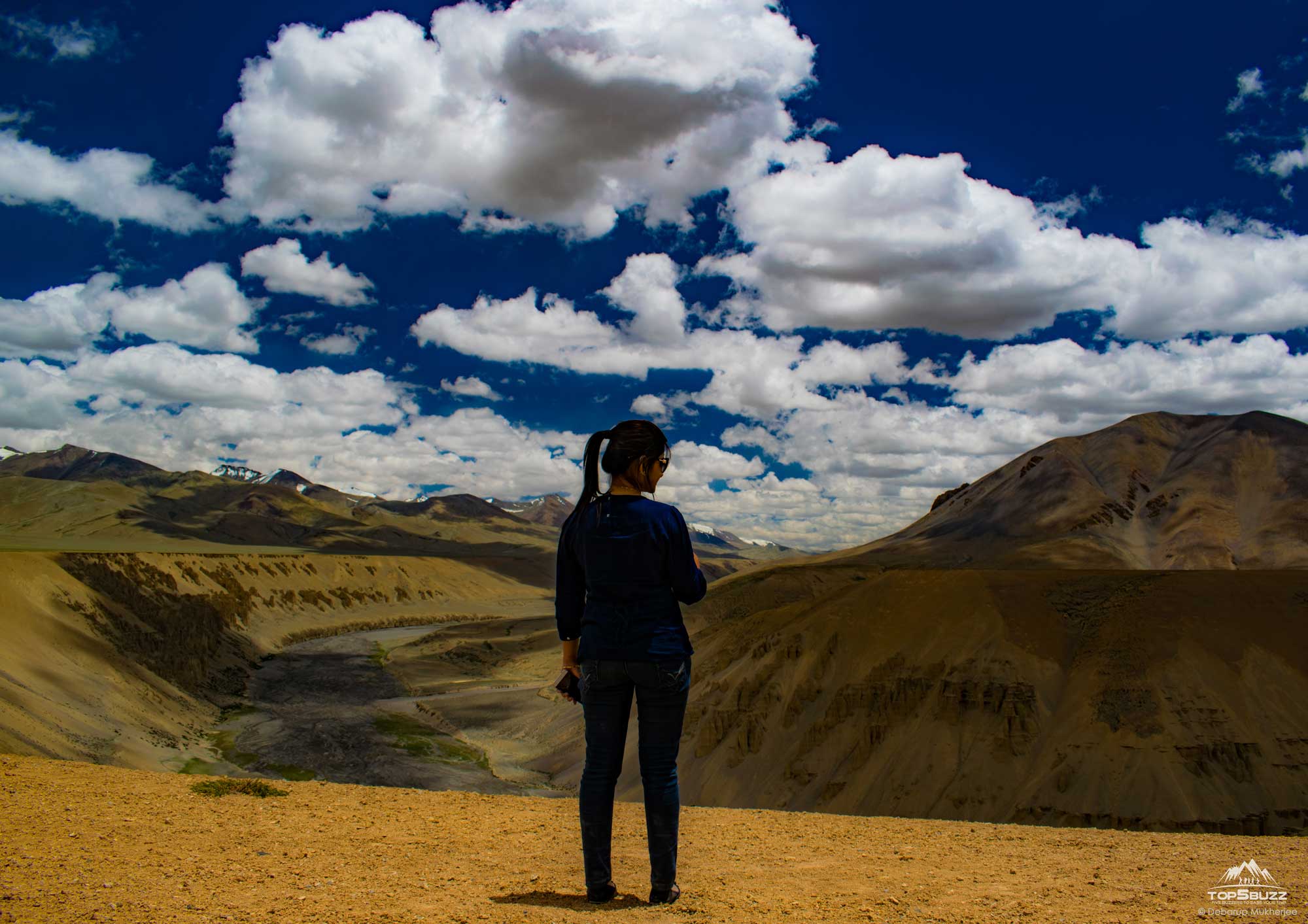 When you hit the land in your car or your bike, here is what you would be greeted with, just like other travelers – An enchantment of barren landscape. You cannot trace the end, for there is none. It's an unending horizon as long as your eye can continue to stretch. And this is what you will yearn to explore more when you return home. You would not understand the reason why.
Who would have thought that a place so rugged would be a reason you could never get out of the barren landscape syndrome – a type of disease where your eyes will always wander across the vast barren field of valleys, mountains and plains to.
Impossible to believe? Then watch this Leh – Ladakh road trip –
So as you ride across, we hope you are aware of the kind of risk that you are zooming into.It will be a lifetime experience beware!
2. The Mysterious Lake Enchantment
Ladakh is studded with such mysterious water bodies that feels bluer than the sapphire. Some of these like the Deepak Tal, the Barcha La are situated at the highest altitudes of the region. You can sit down at the banks of these lakes and admire the wondrous nature, listen to your favorite song, do everything that your heart beckons but beware…do not take a dip.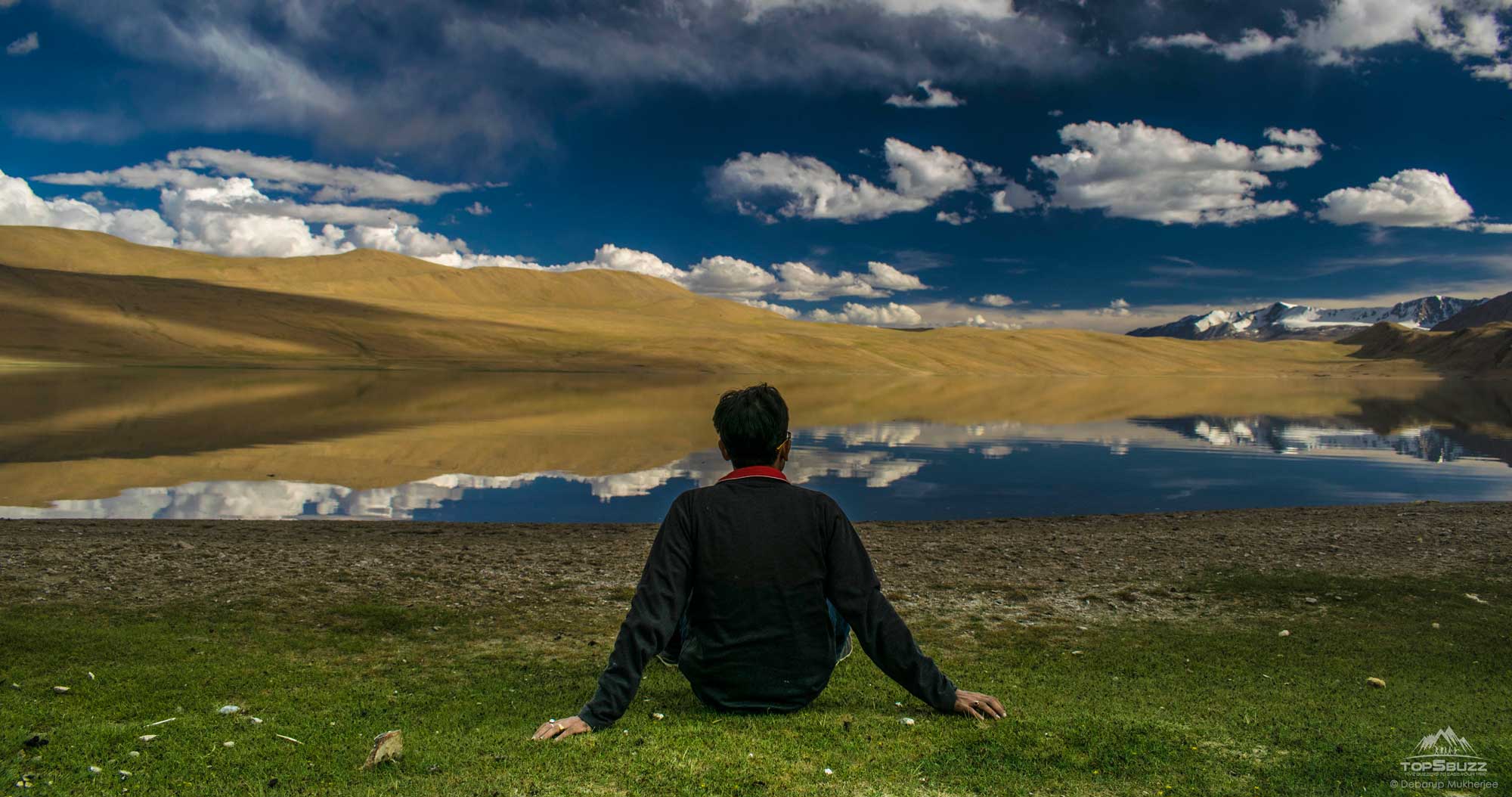 The crystal clear water will enchant and beguile you to come closer and take a dip. But beware, most of these lakes are freezing cold and remain covered with layers of ice sheets. You can take a dip at your own risk, but you may blue out at the first dip. Yes, that's what the lakes here will do you.
3. Sky of Spelling Madness
The mysterious thing about the sky here at Ladakh is that, everytime you look up, there is a different beauty to behold. The skies in Ladakh are absolutely pollution free such that even the stars shine brighter here. Wait till you have a glance of the magnificent view of the Milky Way in Sarchu with your bare eyes and then…watch the sky having an effect on you. You cannot bend your neck. It will remain fixated above. That's the madness my friend. The spelling madness of the sky here at Ladakh.
The morning sky on the other hand will greet you with a cloud puffs that stretches as far as the horizon goes. You will go mad to click a picture of everything point of the sky that you see. But be careful. Let not the madness run you into an accident.
4. Tongue tingling eating disorder
Foodie or non-foodie – this is the sickness of every person returning from Ladakh. The region is not restricted to landscapes and skyscapes. You will find beauty everywhere. Even in the cuisines and accommodations.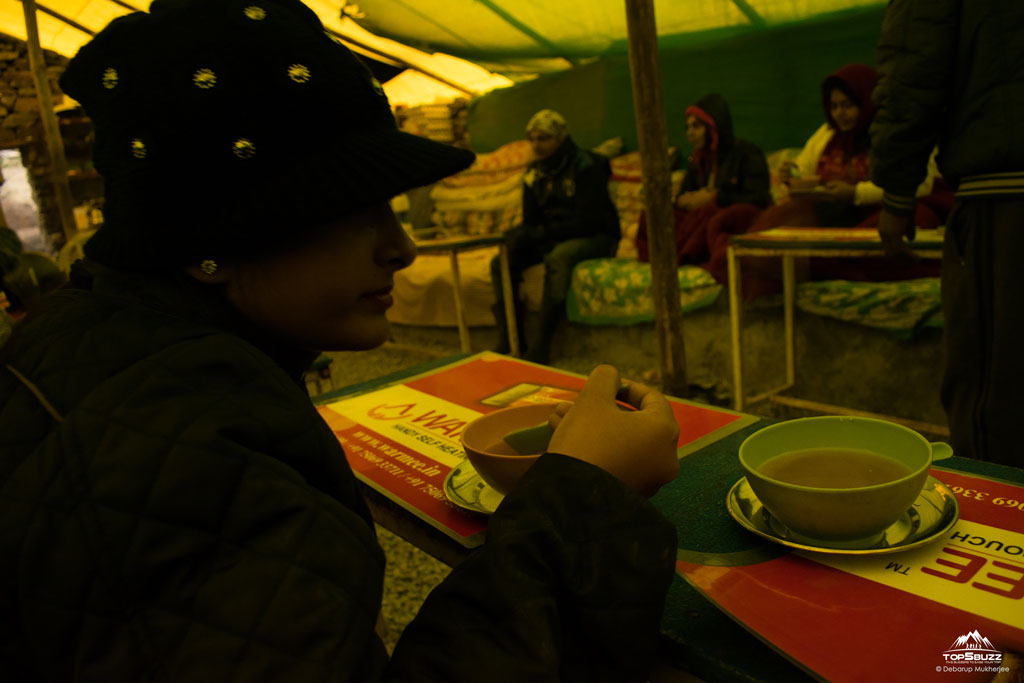 Yes, the rugged terrain does indeed spoil you for more. Whether you are relishing the first slurp of thukkpa or a bite of the momos, every spoon fill will reveal to you a burst of the hidden spice of the valley. Close your eyes and you will let the lashing of the red chili take control of the mind while the counteracting dry chilly winds will ensure you a great solace.
Speaking of accommodations, they are as enchanting as the landscapes. Such that at the time of departure, you will leave the place with a heavy stone in your heart.
5. The Bite of the Adventure Bug
As you lay down at night, underneath the galaxy of stars and doze off to sleep in peace, you will be infested by the adventure bug that is very prevalent in the region.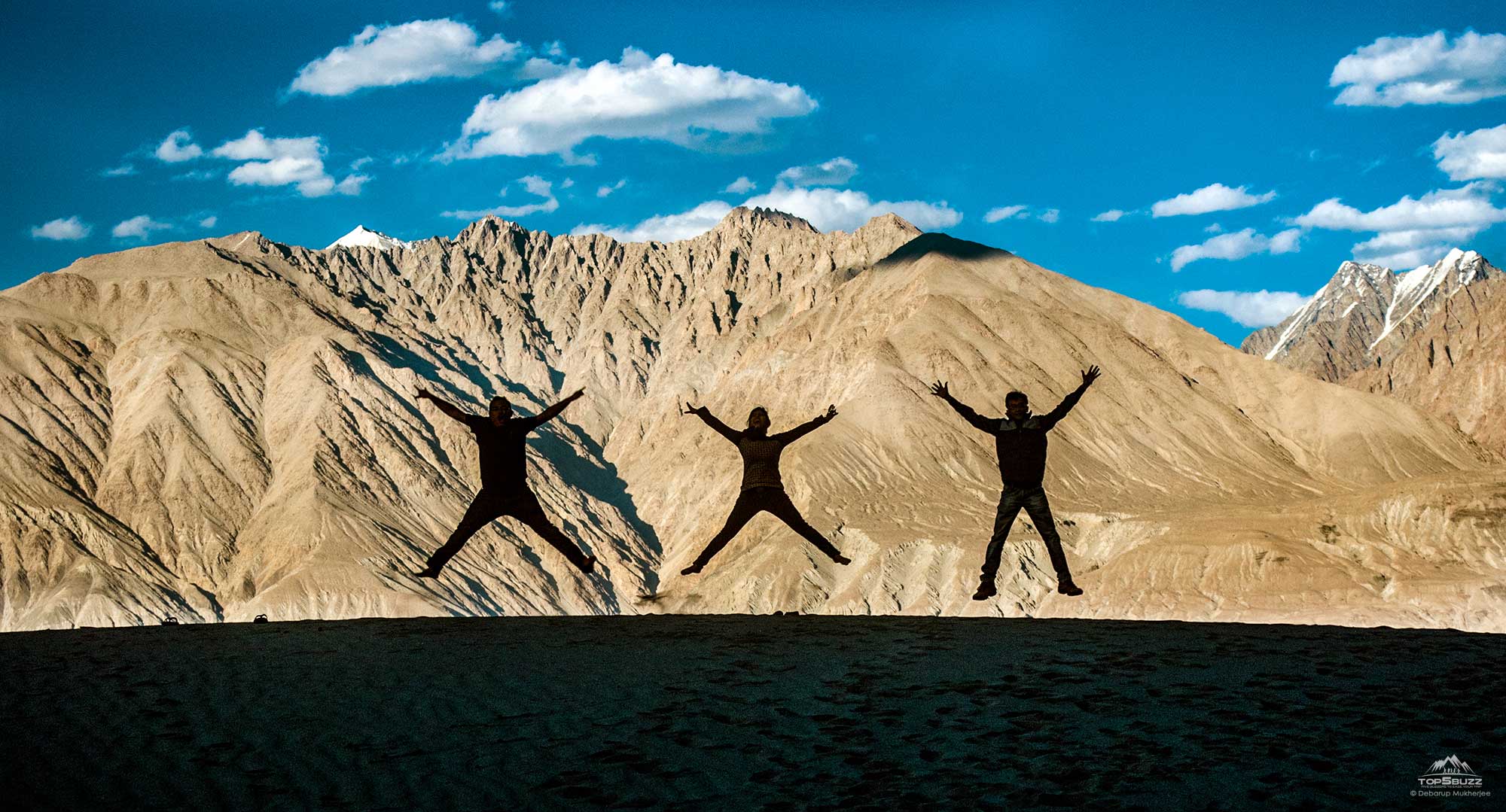 The challenging nature of the rough terrains, the rocky roads and the harsh weather will turn you from this boring lad into nomadic mad. And you will enjoy it first as you scurry here and there, ready to capture everything that comes in your way, as if you have just discovered a gold's mine. The dangerous and the risky things will never fail to attract you, scaring your family members for sure.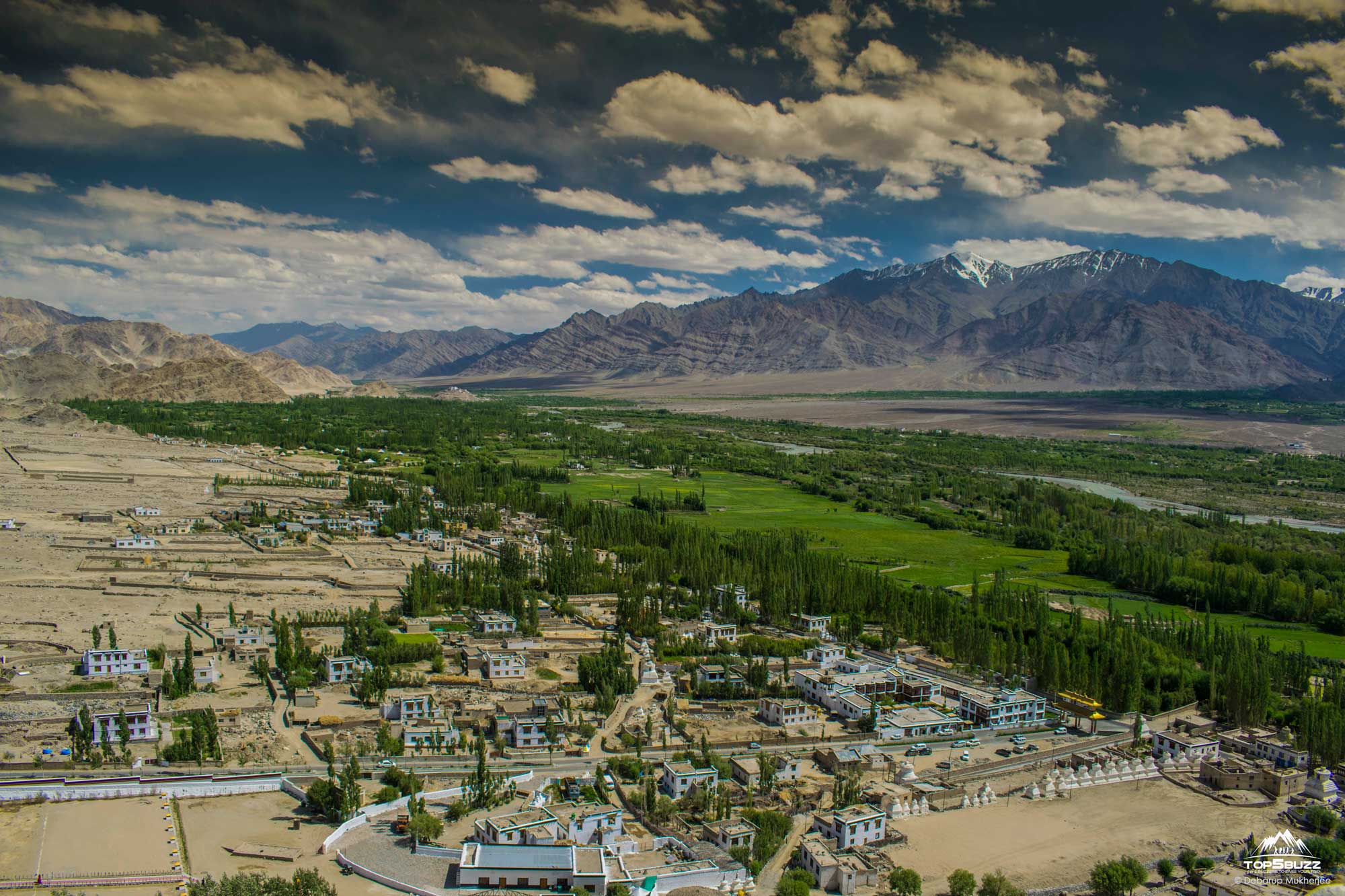 The condition will worsen when the symptom reaches the nomadic level. You will always crave for more adventure. You will return from Ladakh only to sit down and start planning for the next trip again to the same place. And if you cannot make it to Ladakh, you will always seek to explore other places. But explore you will. And no one can stop you from doing that.
6. Story Telling Infection
The bite of the adventure bug will have another effect on you and that is the story telling infection. Yes it is. At the slightest chance you will sit down and tell everyone about your Ladakh trip.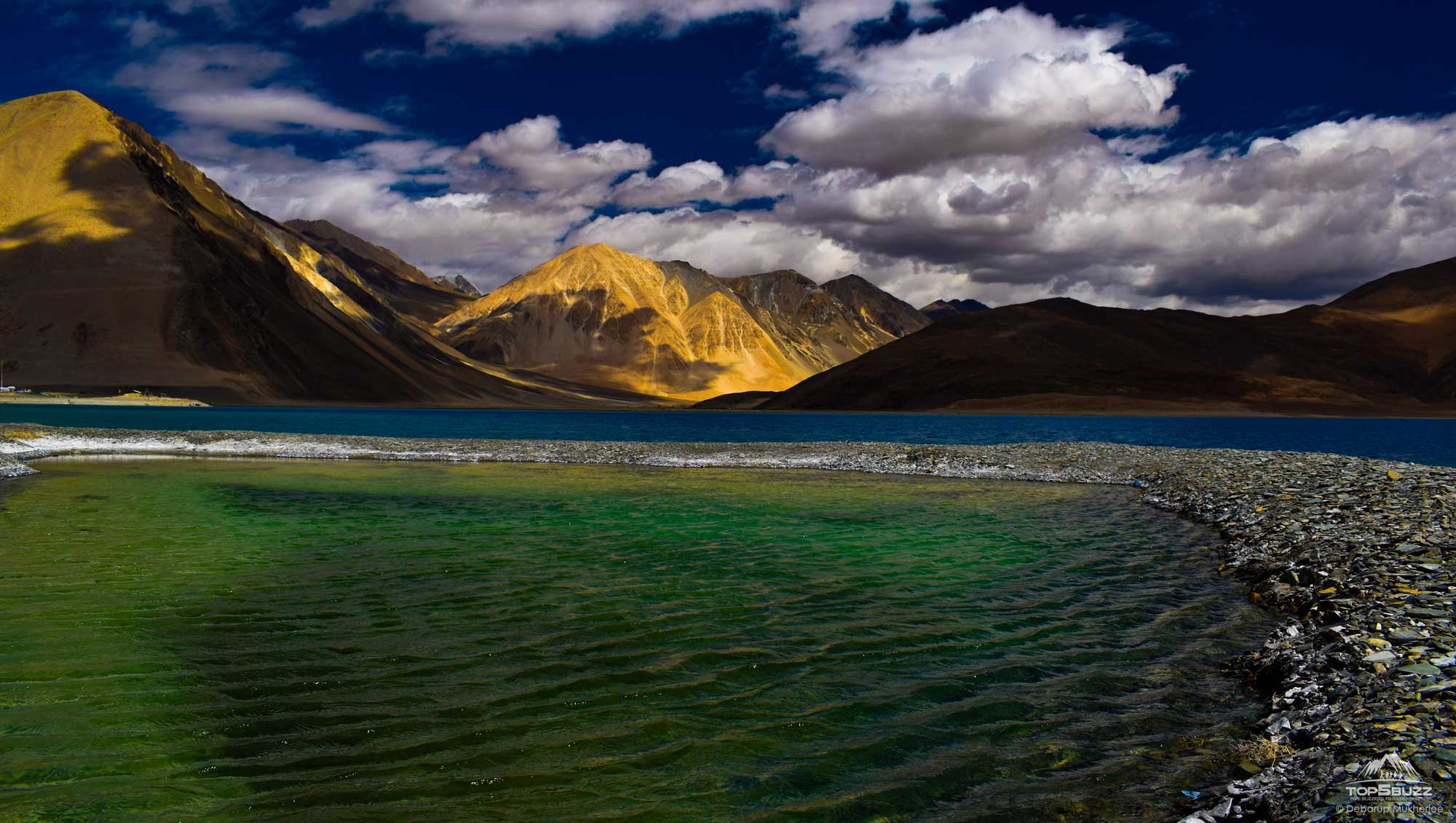 Your fingers will twitch to write another blog post on Ladakh trip. Like I wrote about my experience in Pangong Lake. You will try every way to help others who are travelling to Ladakh. And soon your friends and family members will get tired of your stories. Beware!
7. The Photographer Avator
How can we miss this?! It is a common thing about people traveling to Ladakh. The region will turn you into the lens man for you can never let go of the camera. It's going to be your best mate such that your close ones will start getting worried about your friendship.
And the avator starts getting the good of you, you will find it getting the better of you. You will no longer be the common man. You will become a photographer whom your close ones will fail to recognize anymore. Ladakh also build up your interest in Portrait Photography. Like here you can see some of my 35 Ladakh People Photography. Also you can watch the Ladakh Time Lapse Video created by me after our tour.
Conclusion?
Don't plan your Ladakh trip. Cancel it. If you are family man you must know that this is a life changing experience that you will soon regret. If you are not ready to take such a risk, don't take it. But if you are, are you ready to face the consequences?
How this post make you feel?