I always wanted to travel to London. It has been a dream ever since my father gave me a post card back from a trip. On the backside of the card, it had the picture of Big Ben. That was the moment you could call it love at first side. Oh how I wished for a trip to London ever since then.
But as I grew up and it was time that I decided that the time has finally arrived, came demotivation and doubts as well. A trip to London could be a cost affair indeed. It could cost you a minimum expense of …But my dream to travel to London remain unquenched as ever as a thirsty bird in search of water.
Then came the big moment. As I searched more and more in detail on how to travel to London at the minimum cost, I finally realized that a trip to London could indeed be cheap. And it does not mean you need to sacrifice comfort and luxury. You can have them all. But for that you need is a smart budget planning and a good knowledge about the entire place.
Know Your Destination like the Back of Your Hands
Why? Because a good knowledge about the place that you are planning to trip to will tell you a lot about which places you can stay at a moderate cost without compromising your comfort.
I know you would say, "how is that possible?" and my answer to that would be, "anything is possible". Even I did not know about London. My first step was to search for a good travel app that would show me in detail about the entire place. Routes.guide saved me. I would tell you more about this app in detail as I continue to tell you about the trip. Let's start with the flight.
The Flight to London
A round trip from Boston to London costed me around 60,000 miles. That excluding the service charge, which was around $165.10.
How did I do it? Well, I used my American Airlines Frequent Flier miles to pay for the flight. Even you can travel using this. American Airlines also offers 'Off Peak Miles', with which you can also get a round trip to London for a minimum budget of 40,000 miles.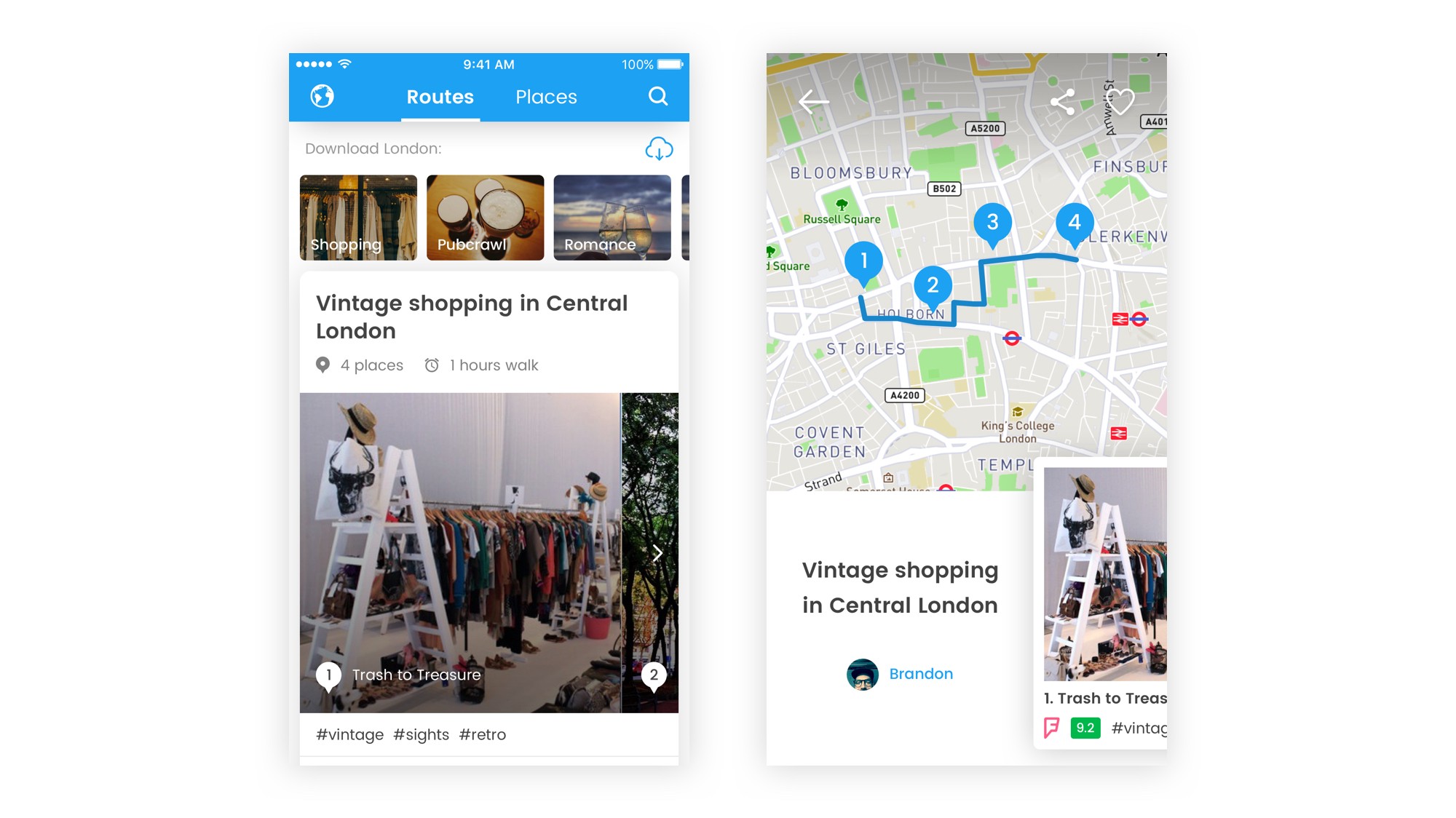 Read Also: 20 Best Flight Search Engines for International Flights to Find Cheapest Airfares
Getting miles can help you save a lot on your travel cost. Apart from using flight miles, there are many other ways you can obtain free miles and here are some that you can try out –
Watch out Special Promotions
I have the tendency to sign up for all airline mailing lists. Airlines often give away special offers on miles such as the two-for-one mile deals or extra miles offers.
American Airlines gave me a total of 1000 miles just for watching one of their new shopping toolbar demo. I even got an extra of 5000 miles for joining Netflix. You could also get miles just for filling out a survey. Airlines seem to be always offering great deals. You can take the best advantage of them.
Sign Up with a Branded Airline Credit Card
All US carriers provide a branded travel credit card offering you around 25,000 – 30,000 points. All you need to do is just sign up and make a purchase. Sometimes they are also known to offer huge sign-up bonuses. Isn't this the best way to save on your travel cost?
Sign Up with a Non-Airline Credit Card
Signing up with a non-airline credit card. This can help you to earn a minimum of 25,000 sign-up points.
Next comes the Accommodation Search
I had my eyes set on a few accommodations there. But my only mistake was that I did not book in advance, thinking that I would book one of them when I arrive there. It was not a peak season then and so I did not expect anything odd. But after landing in London, I realized that my predictions were wrong. Some of the hotels were almost packed and some of the rooms available for me was not up to the mark.
Compromising on comfort and luxury is not my cup of tea. Frustrated, I called up my friend for advice. It was he who advised me to download the Routes.guide app.
To all travelers and backpackers, stop reading in haste for Once
What I am about to say could come in handy. Routes is an app that reduces the stress and hassle of all your planning trips. You can use this app to search for all kinds of local gems in the locality, like your favorite shopping spots, places to eat and stay. Filter your routes and many more. There's a lot to talk about this app but before that, let us continue talking about the trip first.
Here too, using my Airlines miles, for booking an accommodation for five nights at a four star hotel like Marriott. Now here's a thing – while you can use Airlines miles points to book hotels, they might give you great deals like they do with flights. But if you sign up for a branded hotel card, then you can utilize these points to get free hotel stays.
My choice of Marriot was good. The window view from my hotel was good. Marriott is situated near Hyde Park.
Attractions
London has many spots of tourist attraction. I used by Routes.guide app to find out the nearest best places such as –
The British Library
The British Museum
Natural History Museum
National Gallery
Tower of London
London Tombs
Shakespeare's Globe Museum
And more. I was carrying my London Pass and that costed me around $86 USD for two days of sightseeing. The best thing about this pass is that I could cover over 32 destinations in total. You could also get up to six days of 87 GBP.
What's the difference between carrying a London Pass and not carrying a London Pass? Well, it would have otherwise costed me around 104.55 GBP. That kind of helped me to save around 50%.
Food
London has some great places to eat. However, you could save on that if you not much of a food enthusiast. I was one of them and most of the days, I savored my hotel cooked meals.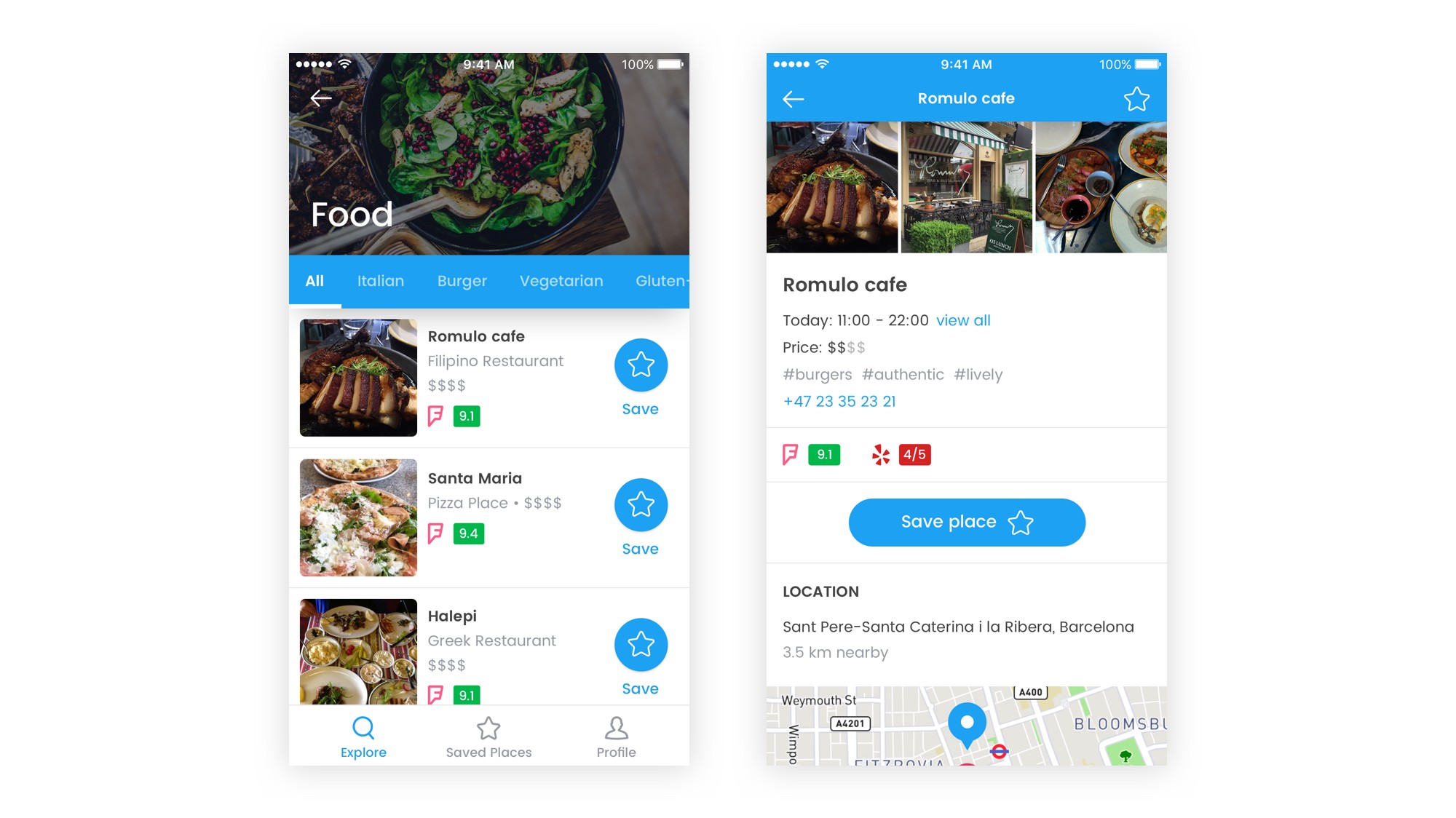 Purchasing groceries costed me around 9.11 GP and I spent around 2.20 GP on packaged drinking water bottles. Rest of the days, I did try out a few eateries.
Transportation
Using my London Pass and my Routes.guide app, even transportation problem was sorted out. One thing you must know is that the cabs in London are notoriously expensive. That is why, I preferred travelling in public commutes.
In short, I took the Heathrow Express to get into the city and London Underground to get out. It costed me around 18.50 GBP in and 5 GBP out.
Since I had the Routes.guide app with me, searching for the shortest and the fastest routes around London was not difficult. Using the travel app simplified things since it allowed travelers to travel in tailored routes as well. All I had to do was open the app and type things like 'Best Vintage Shopping in London' or 'Best Views in SF'.
Another advantage was that, since I could share my places and routes with my friends on social media via the app, I got many reliable tips.
Since the app is synced with popular review sites like Yelp and Foursquare, gathering authentic information in one place and then making a decision based on the filtered search helped me get the best out of London.
The Trip Could Have been a Costly Affair
Had I not taken all these preparations and gone for just a normal vacation. The trip would have costed me three times more than what it had costed me. A typical flight from London to Boston currently costs around $650 USD, while the average price of a decent three to four rated could have costed me around 70 – 100 GBP.
Since I went for hotel-made foods and not eating outside much, I saved almost 70 GBP here. If you add this to the transportation and the food cost, it could have costed me more than $2000 USD.
But Travelling is Not Always Expensive
And this article tells you everything about how I did it for just $ 700 USD in my pocket.
Things Never to Forget When You are travelling to London –
London Pass
Routes Guide App
American Airlines Flier Miles Card (Optional)
Oyster Card (Optional)
Special Features about the London Pass
Get Pass Price Discounts of up to 20%. The offer was available for the month of June and for the latest updates, you can check out their website here.
Special Features about the Routes.Guide App
The App is synchronized with authentic review sites like Yelp, Google and Foursquare giving users access to authentic information like opening hours, price ranges, ratings and reviews.
Search for the best local destinations to shop, eat and stay. You can filter out your search and even share it with your friends on social media to help you find the perfect place for your holiday destination.
Travelers can also create their own tailored routes.
Not just on social media but with this travel app, users can share their favorite spots with their friends via SMS, email or other messaging options.
Lost your network connection? No problem! You can download the entire city without any internet connection. This saves you on your roaming charges.
Last but not the least, the app is available on iOS and Android and you can download it right now to experience the best out of your travel.
How this post make you feel?