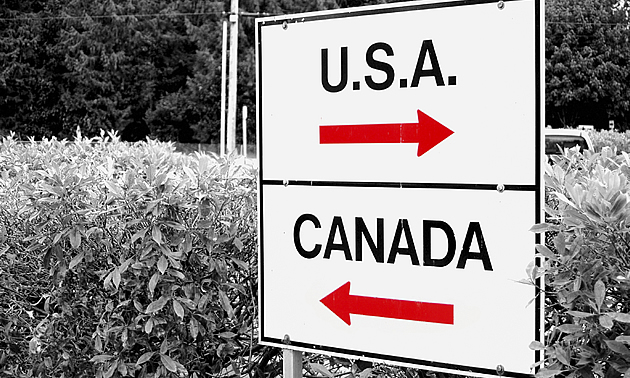 It's hard to miss out the opportunity to make a trip to the USA, when the country virtually feels like being right there is your backyard. There are many Canadians who travel to the USA more than once in a year. But there are some who are still stuck at the planning stage. Visiting to the USA is fun, exciting and easy.
You just need to know a few smart tips –
#1 – Learn Your Limits
The visa regime for Canadians who travel to the USA are very relaxed, there are some limitations that you need to be careful of.Such as the staying time. Foreigners are permitted to stay in the USA for a minimum period of 182 days without the violation of any rules. And these 182 days are allowed for a 12 periods of time.
But what happens incase if you overstay these 182 days (which is almost a period of six months)? In that case, you will not be permitted to cross the border the next time you want to visit to the USA.
You can apply for the US Entry Waiver of inadmissibility for a solution. However, this could take you almost a year to fix the issue.
#2 – Use a Smart Duty Free Approach
If you have shopping plans in the USA, then its better not to come back to Canada on the same day.Book a hotel, since this is a whole lot cheaper compared to renting a room.
The duty free limits for Canadians rise with each day that they stay in the United States. You will not get any duty free allowance if you spend less than 24 hours. But if you stay only for 24 hours, then it goes up to $200 each person.
You can check out boarder hotels for special offers and deals. Book directly and you might get the chance to get discounts free from third party fees.
#3 – Stop Using ATM Machines
Although they might seem to be very convenient because they allow you to skip the currency exchange hassle, users are charged a humungous fees. Other than that, they can come with hidden charges and high currency conversion fees.
Here's one solution. You can convert your cash in Canada before travelling to the USA. Or, you can use credit cards.But make sure that the credit card that you will use does not have any foreign transaction fees.
#4 – Travelling with an Empty Gas Tank
This may sound weird, but try crossing the border with minimum gas in your pocket. That's because the cost of gas in the USA is comparatively cheaper than the cost in Canada.You can save a lot of money. When you travel back, fill up your tank.
If you are traveling by car, don't forget to check your insurance covers. Try checking whether you have sufficient insurance for the areas that you are planning to visit.
#5 – Always Plan Ahead
Whether you are planning a trip to have fun at the night club, for sightseeing or shopping, it is always better to plan ahead. You will not face any language barrier or any difference in law. But then doing some research can help you out. Consider some of these differences when you are planning –
Consider the measurement system (inches and miles that is. No more centimeters and kilometers)
The drinking age (it is 21 years in the USA)
The Z of a letter will be pronounced as zee and not zed
The currency will be from CAD to USD
#travelintoUSA #travelguide
How this post make you feel?