Have you landed yourself with a date but are clueless on where to go? We bring you the list of top 5 romantic restaurants in Kolkata that holds the power to turn every moment into pure magic.
No matter how much efforts are put into concealing it, we "Kolkatans"have always loved and taken pride in the food we eat. I am not just talking about Rosogolla and Mishti Doi, mind you!As long as it titillates the taste buds, we love food irrespective of the origin of the dish.And adding an extra sizzle to the steak is the emergence of restaurant listing websites to cultivate further our gastronomic desires, and make us food-mavens in the truest sense.
People in the City of Joy look at love and food in the same light. Perhaps this is the reason why most of us choose to go on a date in a restaurant, rather than catching a movie or a gig. Nothing can be as classic as taking out your date somewhere with a good menu and a romantic ambience.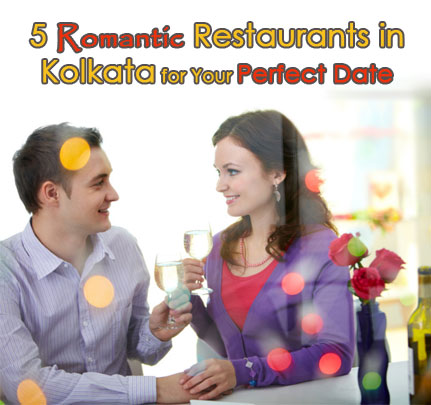 The element of adventure and excitement in trying out new dishes together allows for a lot of conversation, and thus, the opportunity to know the person better.
In order to help my fellow Kolkatans with their dating lives, I present….
The list of the city's top 5 restaurants that are experts in presenting romantic food and setting up a romantic mood.
Smoke Shack
---

Smoke Shack opened its doors in March 2013. Inspired from the effervescent beaches of Goa, this restaurant brings the shack culture into the heart of Kolkata. Apart from the traditional air-conditioned dining space, Smoke Shack also offers an open-air dining option with an elegant yet rustic atmosphere, clubbed with a dance floor and a Jacuzzi-equipped infinity pool.
This means that you not only have a live barbeque to impress your date, but also the chance to show off your fun side with equal panache.
Location: 7th floor, Park Plaza, 17 Garcha,Ballygunge

Nearest Landmark: Pantaloons, Gariahat

Contact for Reservation: 033-40409999

Opening Hours: 4 PM to 11.45 PM

Highlights: European & Continental cuisines; Serves Alcohol; Outdoor seating; Wi-Fi available

Approximate Cost: Rs.1500 for 2 people (approx.)
The Bridge – Floatel
---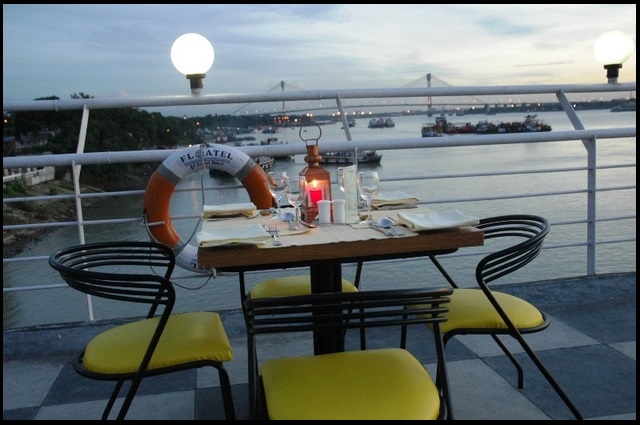 I personally find a very few things more breathtaking than having a meal sitting on the deck of a floating hotel on the great Ganges. Now that is some incomparable romantic ambiance!Ladies and gentlemen, I present to you The Bridge – Floatel. I won't lie to you though! The menu is quite extensive and the buffet also has a good spread. But the quality of the food is nothing to blow your mind away… a pretty standard one you will find elsewhere too.
However, the royal privilege of experiencing a candle on the table, Ganges down below and the 2nd Hooghly Bridge at a distance is nothing short of extraordinary. PERIOD!
Location: Floatel Hotel, 9/10, Kolkata Jetty, Strand Road,Dalhousie BBD Bagh

Nearest Landmark: State Bank of India, Eastern HQ

Contact for Reservation: 033-22137777; 033-22137778

Opening Hours: 24 hours

Highlights: Mughlai, Chinese & Continental cuisines; Serves Alcohol; Outdoor seating

Approximate Cost: Rs.1600 for 2 people (approx.)
Blue and Beyond
---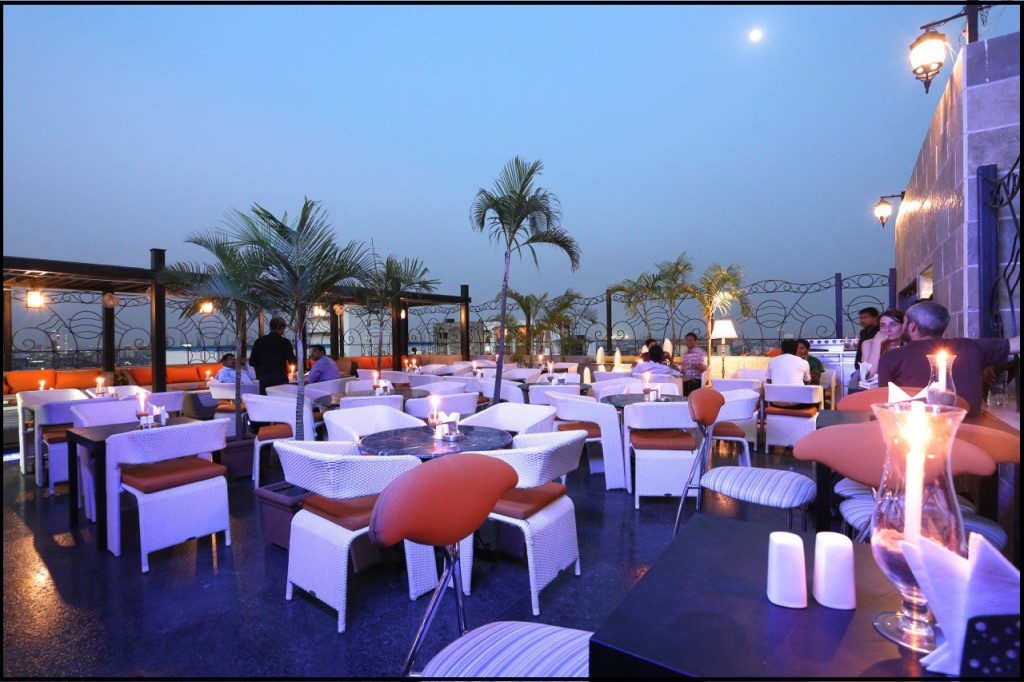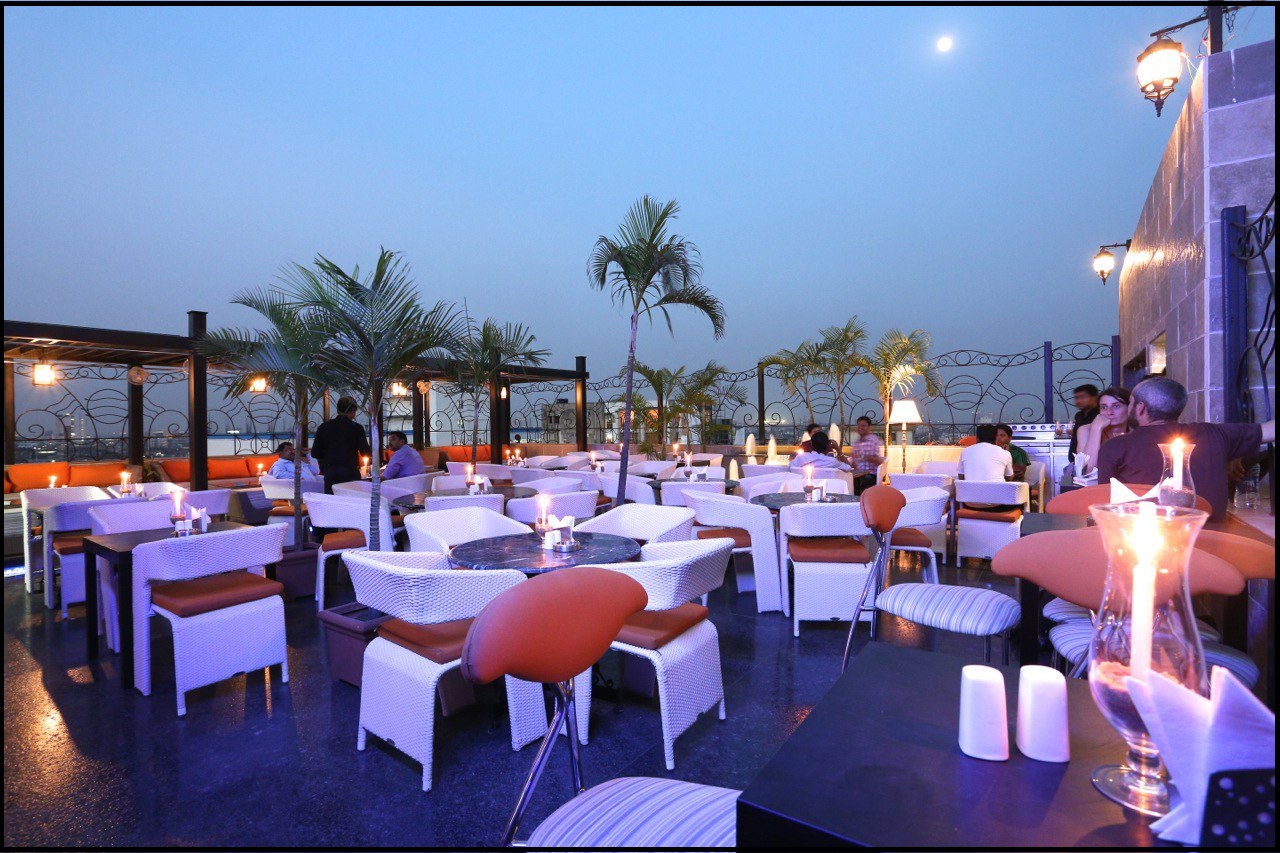 As you and your date come out of the lift and walk through the corridor towards the main area, you two can't help but stop, marvel at the hanging frames and become nostalgic while looking at the pictures. Any true Kolkata Lover will do the exact things I just described. Well, this is just the anecdote! The real story begins when you enter the open-roof seating area and devour the city in front. The picture above is really as real as it looks. With a mind-blowing renovation over the past couple of years, Blue and Beyond is obviously one of the finest romantic restaurants Kolkata has to offer today.
Did I mention the dishes? Yeah, they are equally awesome too.
Location:9th floor, Hotel Lindsay, 8B, Lindsay Street, New Market Area

Nearest Landmark:Hogg Market

Contact for Reservation: 033-30990444

Opening Hours: 12:00 Noonto 11:00 PM

Highlights:North Indian, Chinese & Continental cuisines; Serves Alcohol; Outdoor seating

Approximate Cost: Rs.1500 for 2 people (approx.)
Waterside Café – Hyatt Regency
---
Posh interiors with floor-to-ceiling glass windows or a chance to sit outside and enjoy the sensation of the surrounding landscape! That's Waterside Café for you! Along with this comes the always-courteous staff and the lip-smacking delicacies that Hyatt has to offer. And when it's one of the finest luxuries hotels at your service, there is hardly anything that can go wrong with your date.
I should also mention that Waterside Café is the costliest in this list. The money spent is totally worth the moments, but you should always be prepared with some extra cash if needed.
Location: Hyatt Regency, JA 1, Sector 3, Salt Lake

Nearest Landmark: Salt Lake Stadium, VIP Entrance

Contact for Reservation: 033-23351234

Opening Hours: 24 hours

Highlights: North Indian & Continental cuisines; Serves Alcohol; Outdoor seating

Approximate Cost: Rs.3000 for 2 people (approx.)
Tamara by Pipal Tree
---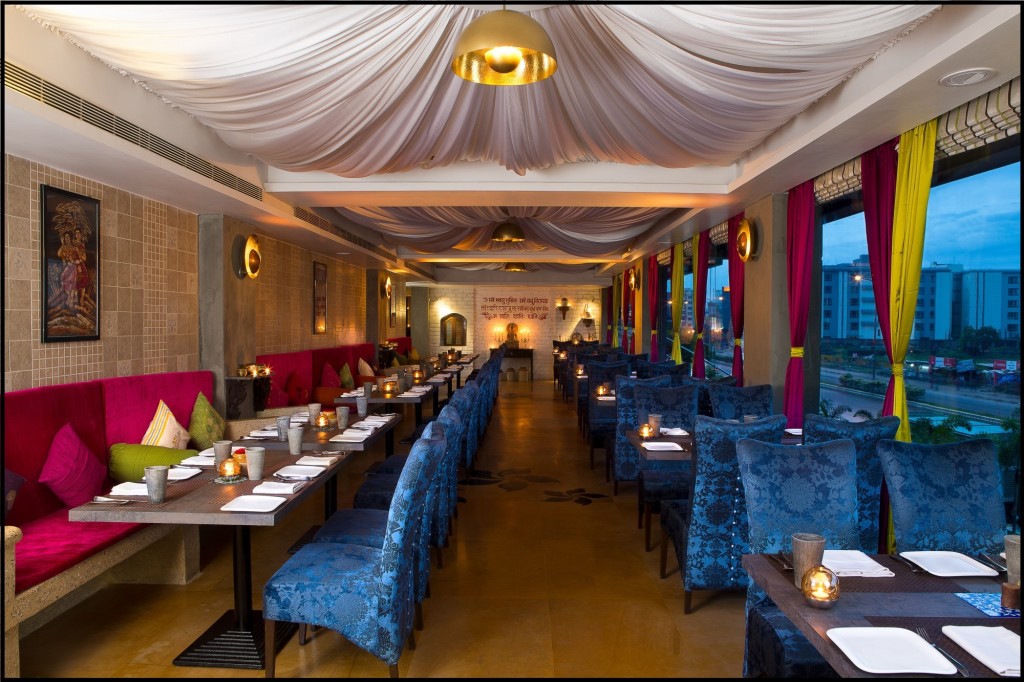 Touted by many as the most romantic restaurant in Kolkata, Tamara at the Pipal Tree hotel is a place worth visiting at least once (date or no date). Trust me! Tamara offers one of the best spreads, and every dish they serve is pure bliss. The décor is exquisite and very comfortable indeed. This one is a highly recommended place.
And very true to their own words, I quote: "Tamara is an experience rather than a dining."
Location: RGM-AS/465, Main Arterial Road, Rajarhat New Town

Nearest Landmark: City Centre 2

Contact for Reservation: +91-8584848484

Opening Hours: 12 Noon to 3:30 PM, 7:30 PM to 11:30 PM

Highlights: Chinese, Thai, Mexican& Continental cuisines; Wi-Fi available

Approximate Cost: Rs.1500 for 2 people (approx.)
The data has not only been collected via the ever-aiding Internet, but also from my own experiences as I visited these restaurants. Moreover, this list is also the result of a small survey I took. So, I offer my heartfelt gratitude to all those people who took part in it.
And last but not the least…
Pro Tips: Try to reserve a table for dinner, as the ambience in all these restaurants gets better after dusk. And obviously, be yourself! An excellent dining experience is a nice hand, but it is up to you to bring out the ace up your sleeve!
Picture Courtesy: Zomato
How this post make you feel?