It is highly disgusting to find out that you have left out the essentials required during your travel and have reached your destination already. The only way to get out of this issue is by making yourself aware of all the essentials required during your travel. Here is a list of the 5 foremost essentials, which are of extreme importance to the travelers. Go through the list and plan the stuffs required accordingly. Make a checklist of all the essential items.
Make your travel free from troubles and enjoy your tour to the fullest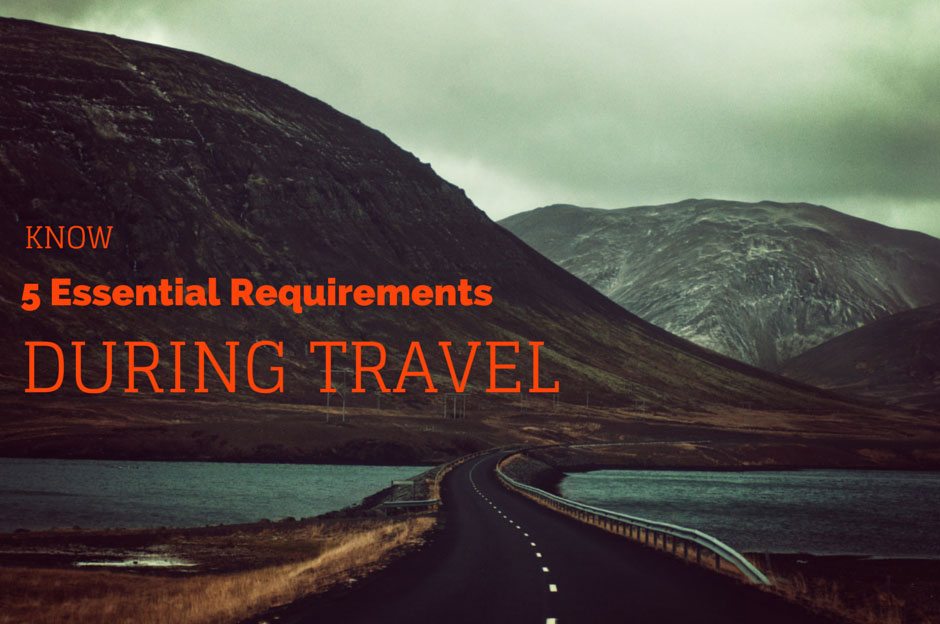 #1. Rucksack
---
Carrying a suitcase all around may be full of discomfort during the travel. Rucksack or a backpack is the most convenient item in that case. Depending on the duration of your travel, the size of the rucksack will vary. It is recommended to opt for a 65 liter of rucksack if you on a tour for a couple of weeks. Also, the rucksack chosen must be waterproof. Else, the carry will be totally a mess. However, rucksacks exert a pressure on the bodies, especially the shoulder and the lower back of your body.
#2. Padlock
---
The next essential required during travel is the padlock. Without a padlock, carrying a rucksack isn't safe at all. A good lock is extremely essential, while you are on your tour. Padlock is extremely a safe means to carry your luggage. If you intend to remain carefree about your luggage and belongings, a good and safe padlock is a must. If you forget to take this with you, it becomes highly cumbersome. You keep on worrying about the safety of your products and can't enjoy your trip properly.
#3. First Aid Kit
---
The next essential of your trip is carrying a complete first-aid kit. The kit must contain the essential medicines, antibiotics, bandage, gauze, anti-inflammatory spray or cream. The list of the medicines and the items to be included in the first-aid kit will vary amongst the individuals depending on their health conditions and travel destination as well. So, make a list of all the essentials of the first aid kit before-hand so that you don't miss any of them. Each and every item of the list is of high importance and missing even one of them may be troublesome.
#4. Accessories
---
To make the travel comfortable and hassle-free, you must carry certain accessories with you. A pair of slippers tops the list of the accessories in that case. Hiking socks, camera, shades, belts, travel card, debit card, credit card, passport, details of travel insurance, wallet, identity-proof cards and tickets are some of the mandatory accessories to be included while you are on your tour. Depending on your destination and mode of transport, the list of the accessories will definitely vary. So, list all your accessories and check each of them thoroughly right in the beginning of your journey.
#5. Cleansing Products
---
Another important category of the essentials is the cleansing product. Shampoo, deodorant, soap, talcum powder must be carried when you are travelling. Also, napkins, handkerchiefs and facial wipes are must. Paper towels and soft wash cloths shall also be taken. Generally, lanolin based solution shall be used to moisturize the towels. All these will help you to keep yourself clean and make you feel fresh and hygienic. If you forget to take these essential cleansing products, you may face difficulty in maintaining proper hygiene during your tour.
Get on the essentials required during travel, make your travel hassle free, trouble free and visit the places devoid of unnecessary worries and tension. Simply enjoy to the fullest.
How this post make you feel?