Pandal hopping is one of the many things we all do during the festive occasion of Durga Puja. The making of pandals starts from several months before. The gorgeously adored pandals feature themes, such as scenes related to Hindu epic texts or Goddess Durga legends. Several pandals have social causes as themes nowadays, to generate awareness among people.
The art, architecture and the illumination of the pandals attract a huge number of people from Kolkata as well as other cities during the Puja. So, have you prepared the list of pandals you would visit during your Puja parikrama of 2015? If no, below appears a list of the most famous pandals of Kolkata.
And if yes, make sure you have included the following in your list of pandals to visit
#1. Ekdalia Evergreen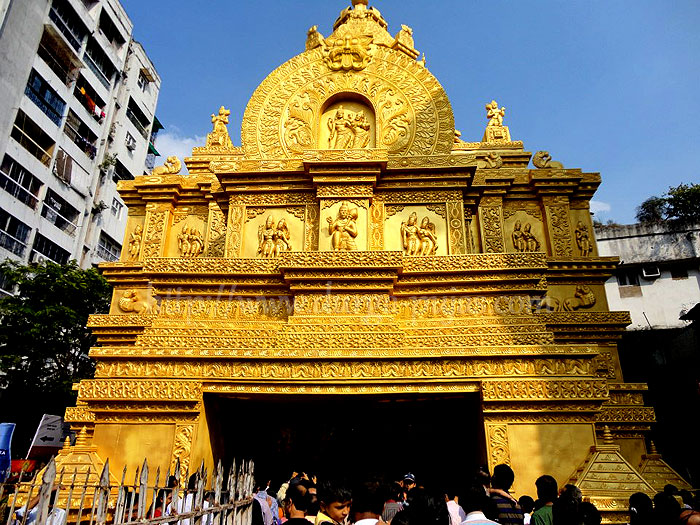 Established in 1943, the pandal of Ekdalia Evergreen is infamous for replicating the temples of entire India through its art. It's situated in Gariahat, in Kolkata's southern region.
#2. Bagbazar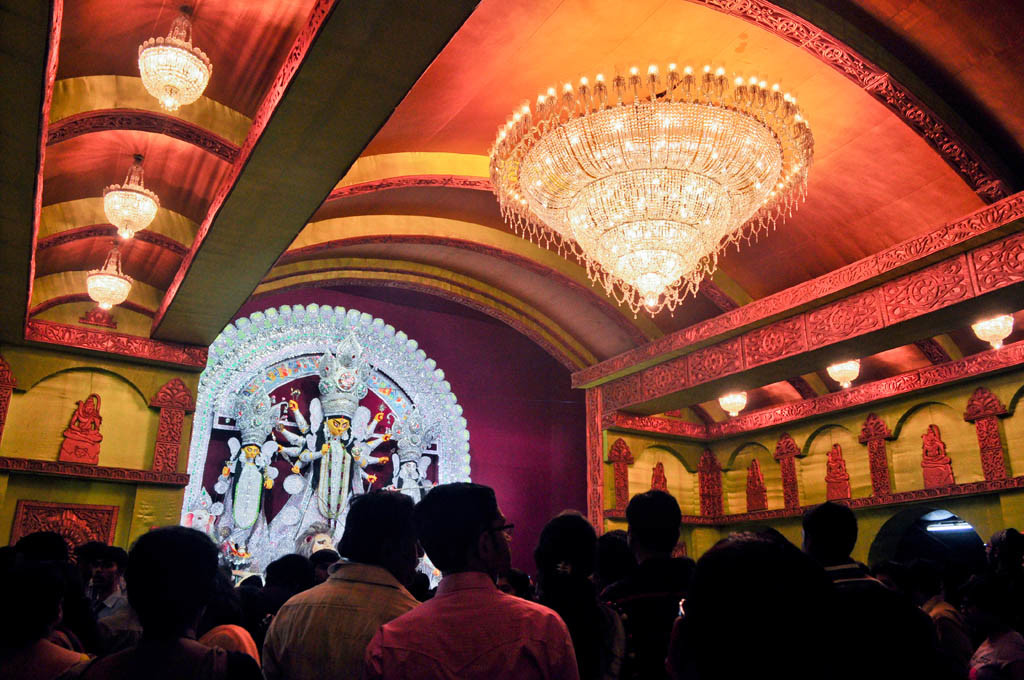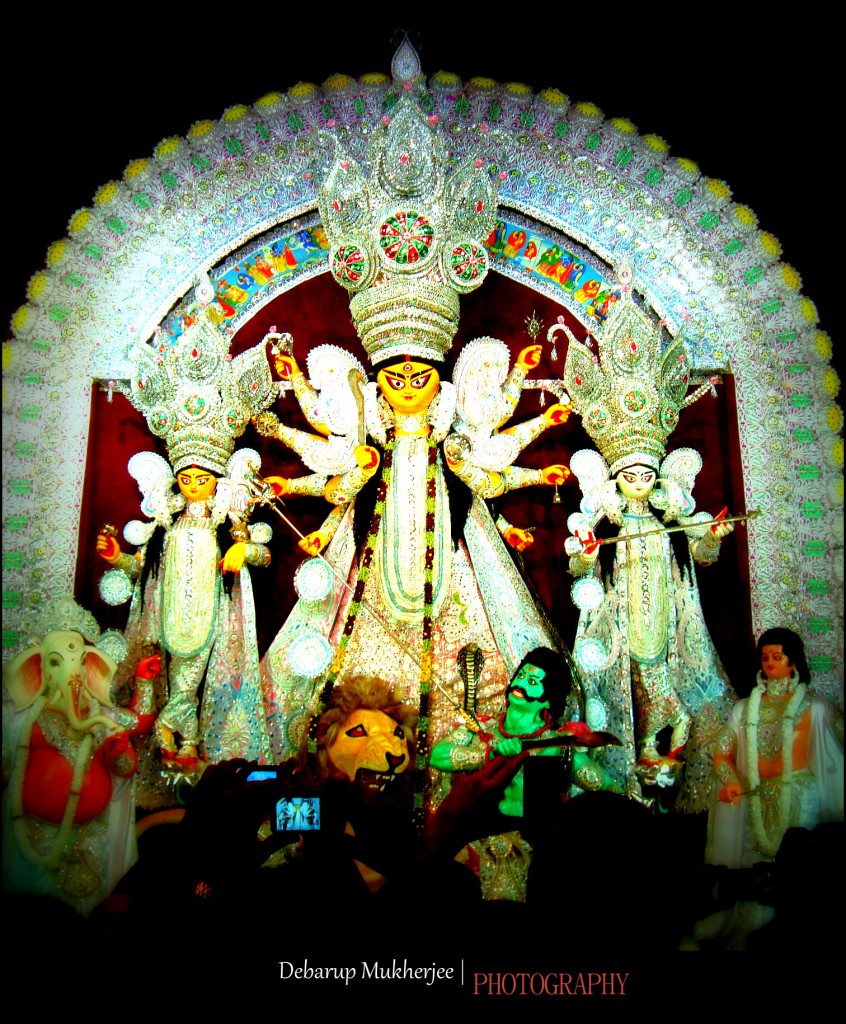 The Bagbazarpandal is 100 years old, and is in North Kolkata, alongside the river. Its focus is on traditional rituals and simplicity.
#3. Kumartuli Park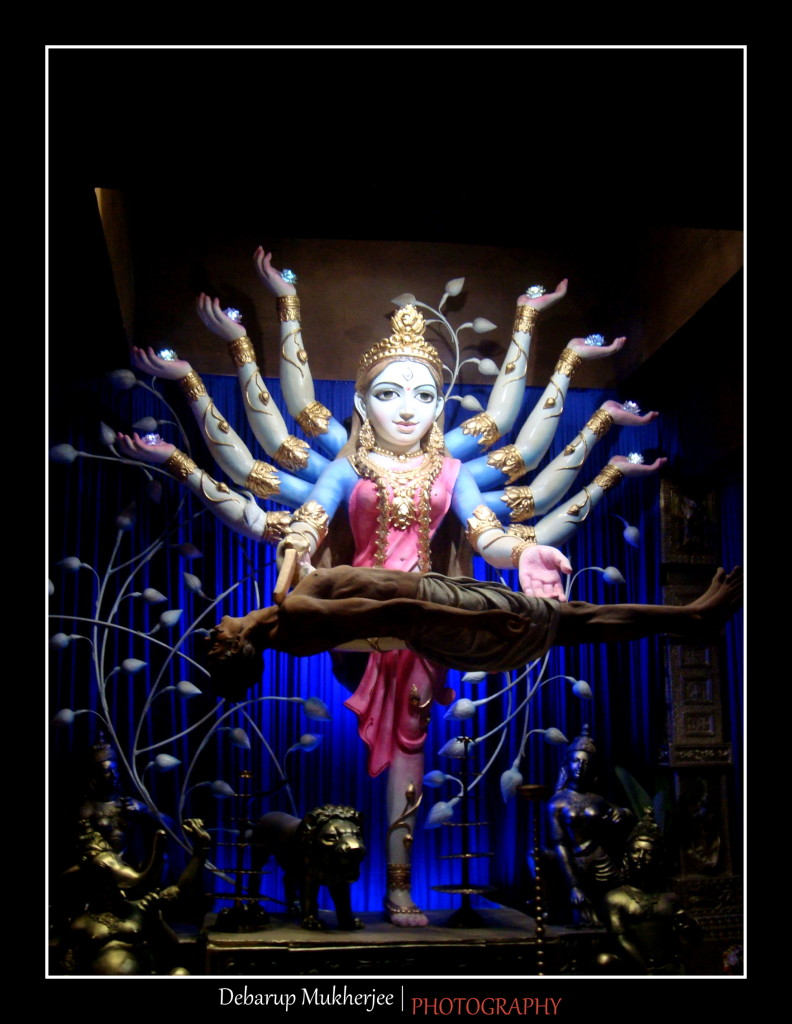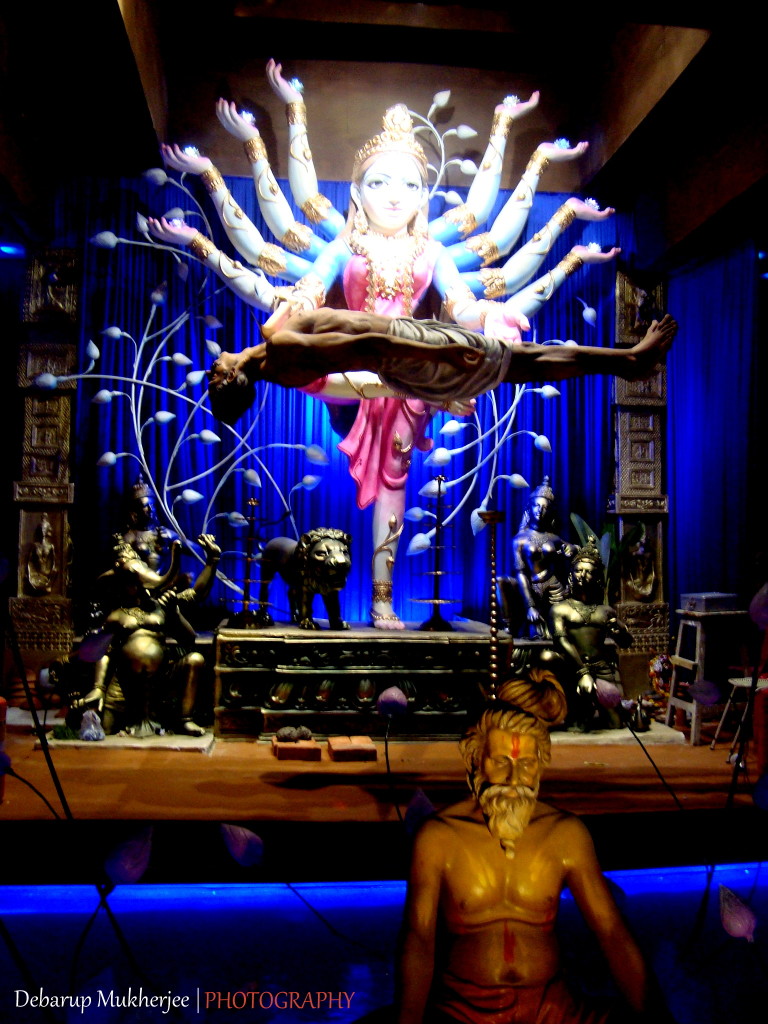 The Kumartuli Park pandal was established in the year 1995, and is renowned for its ingenious themes. The idols of Goddess Durga here are handcrafted. This place is near Bagbazar, so make sure you visit both the places.
#4. College Square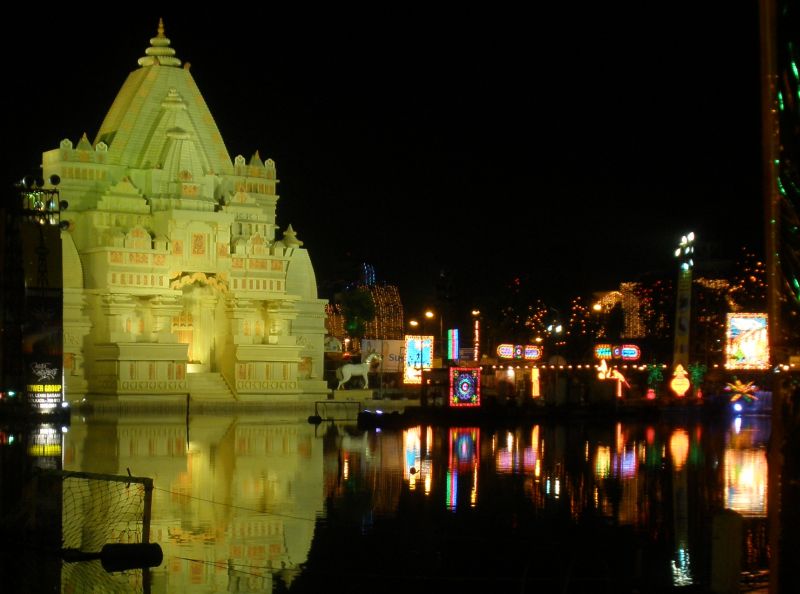 It was set up in 1948 at Central Kolkata, and has a lake beside. The brilliant illumination of the place and its reflected beauty is quite famous in the city.
#5. Mohammad Ali Park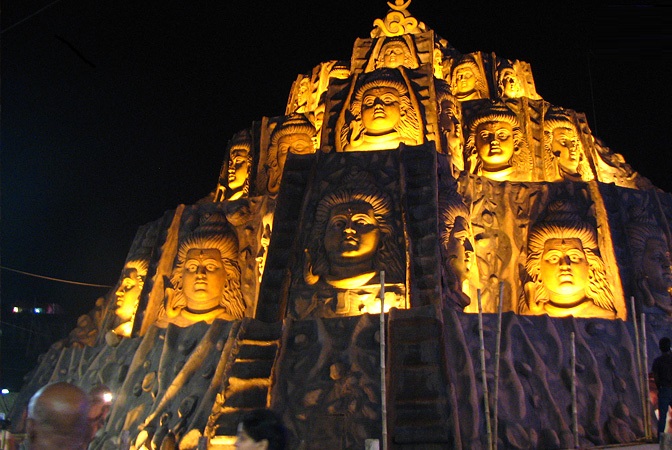 Started at MG Road in 1969, the place features exquisite architecture of monuments. Visit this place when you are going to College Square.
#6. Suruchi Sangha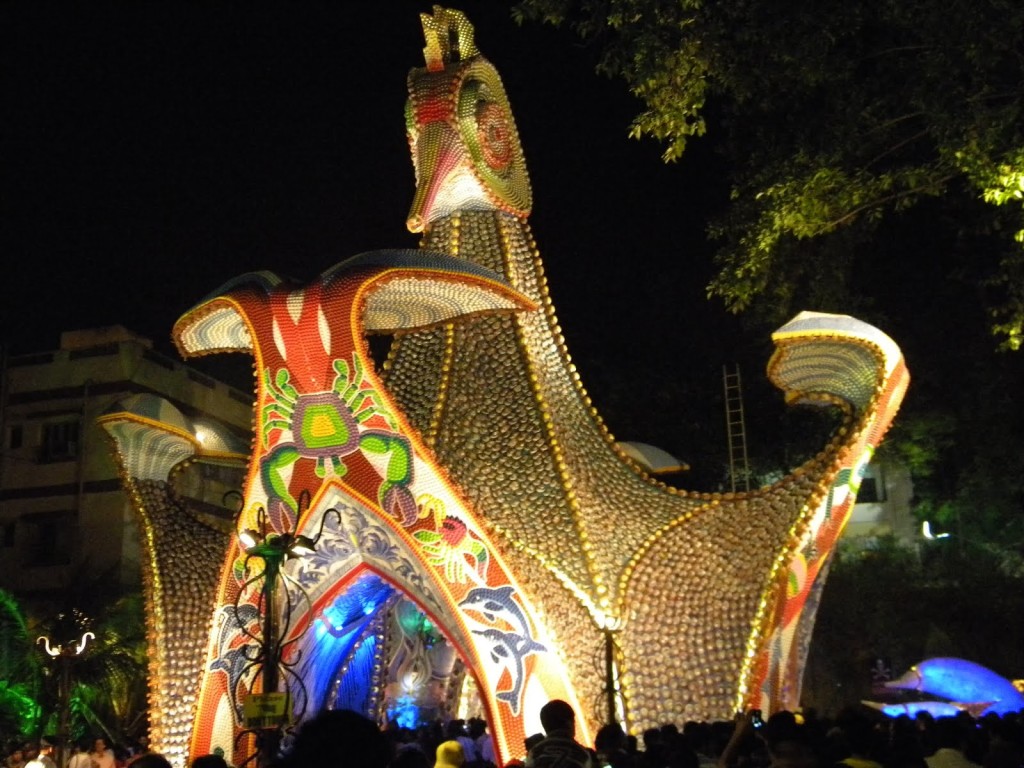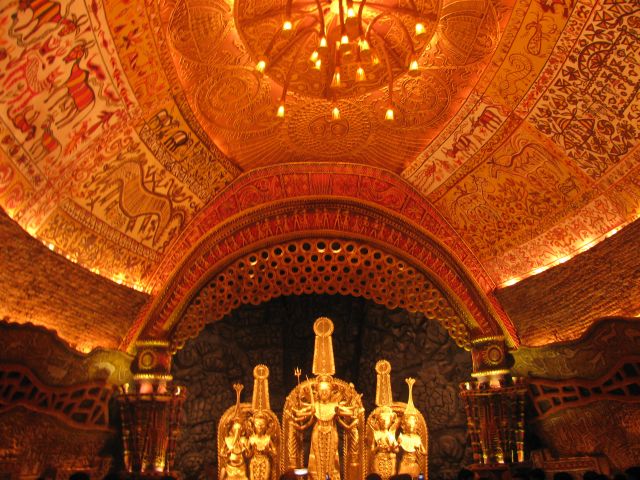 Through installation and artwork, the pandal here is renowned for featuring an Indian state, and the idols are also modelled accordingly. Located at New Alipore in South Kolkata, it's about 50 years old.
#7. Santosh Mitra Square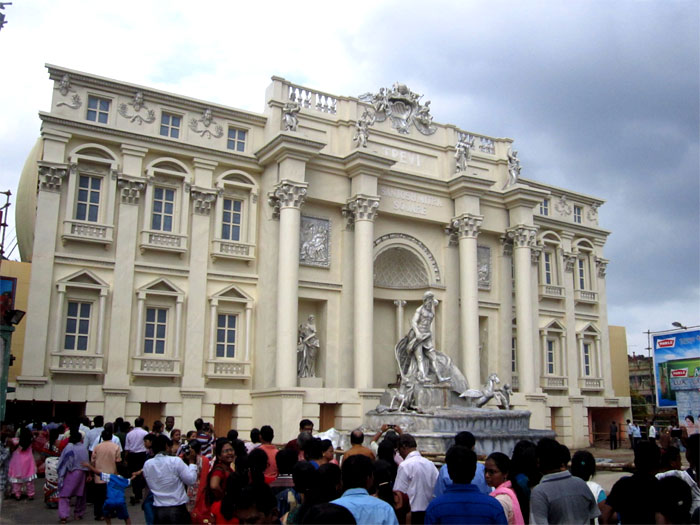 Set up at Bow Bazar area in the year 1936, the Durga Puja here was earlier called SealdahSarbojaninDurgotsav. The pandal is well-recognized for its artwork display, which is beautifully intricate.
#8. Jodhpur Park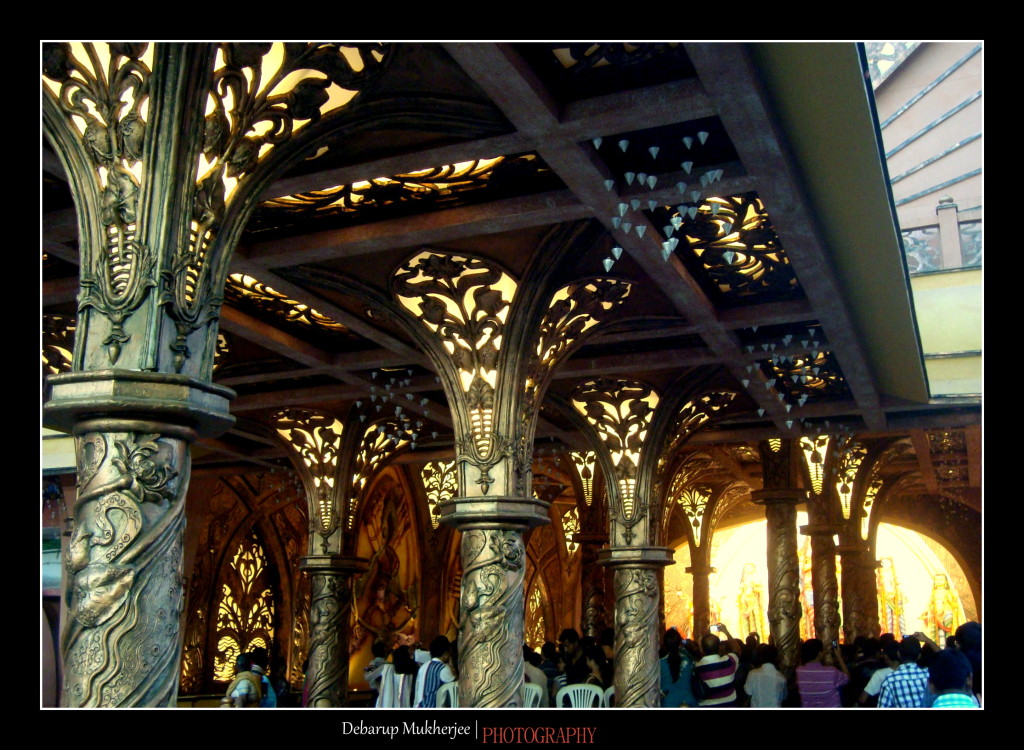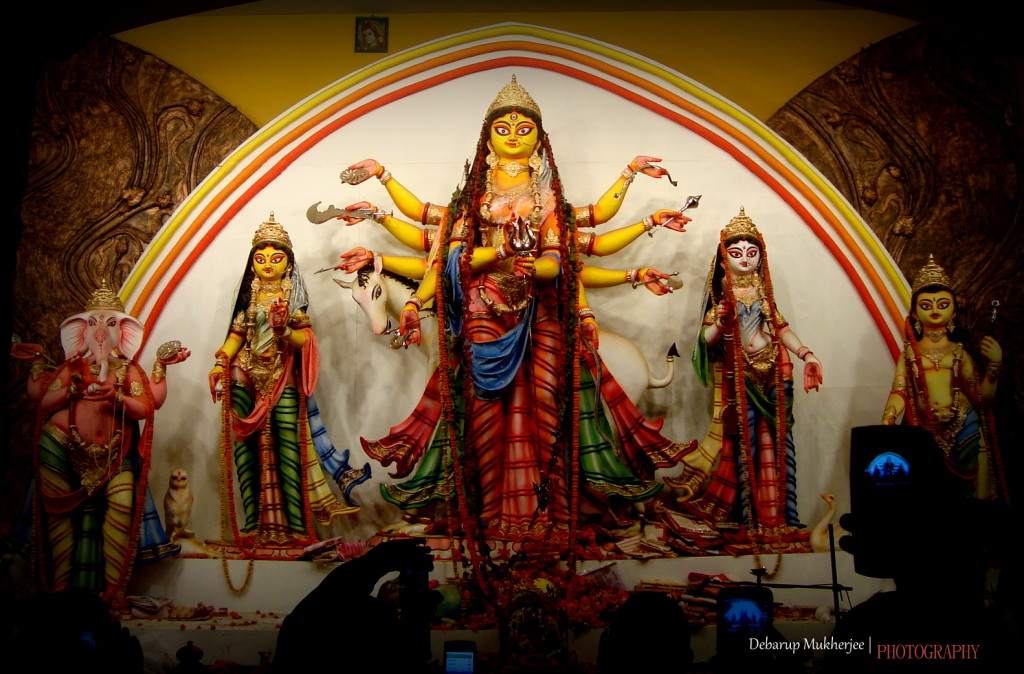 The pandal here has a broad range of surprises and themes, and displays a unique feature every year. It's situated in South Kolkata near Jadavpur Thana.
So, visit these places to get a great pandal hopping experience! You are sure to see brilliant illumination, intricate artwork and impact themes in these Durga Puja pandals.
Here are Durga Puja Parikrama Map for North Kolkata, South Kolkata, Central Kolkata and Sourth East Kolkata
1. North & Central Kolkata Puja Parikrama Road Map
2. South & South East Kolkata Puja Parikrama Road Map
3. Predestine Circulation Durga Puja Road Plan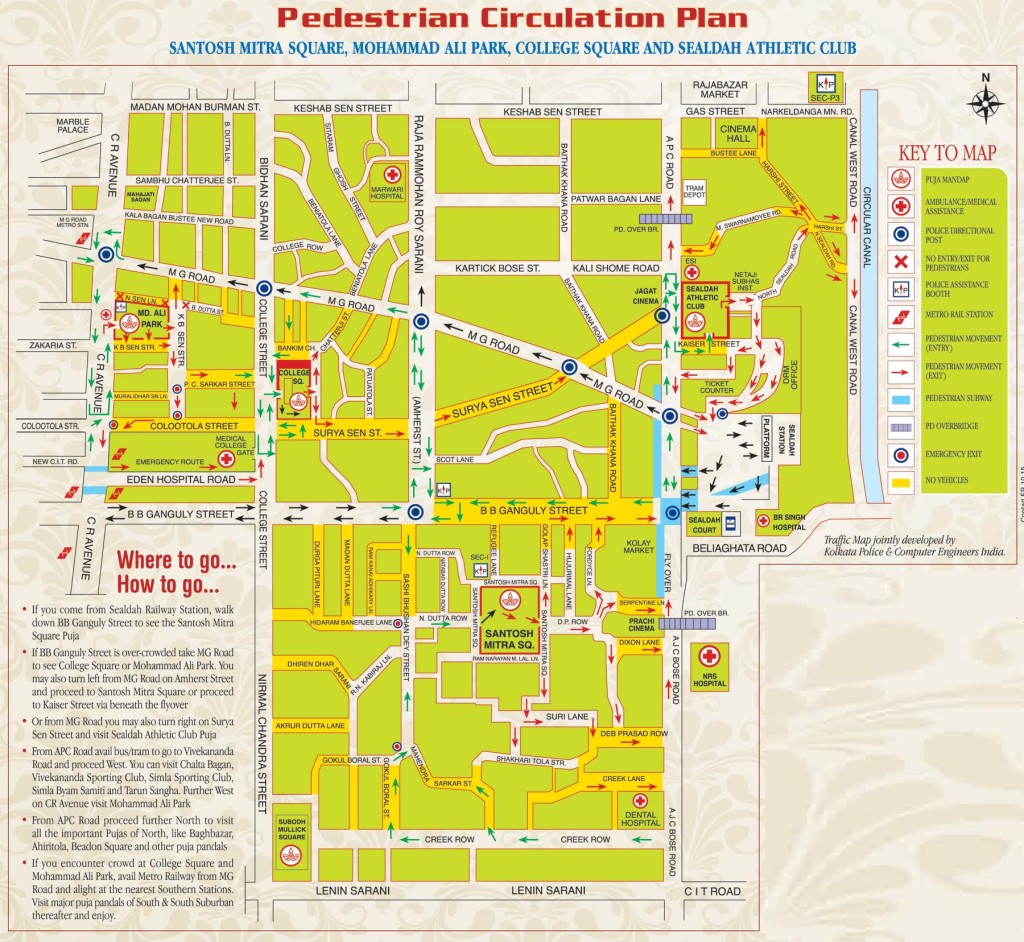 How this post make you feel?