Yes, I know how a good company can help you take your mind off the troubles thrown at you. We humans are social creatures, after all. But what happens after taking a group 'selfie' and posting it on a social channel?
You go back home, sit on your bed, and find yourself right back where you started.
It is often seen that we succeed better in finding a solution when we are alone with our thoughts. At least, it has been true for me.
While I can easily watch a movie or play video games, I choose to step out of the traditional stress-busters.
Whenever I feel the burden is getting too heavy, I just take a day off from work and head out to explore my city… Kolkata.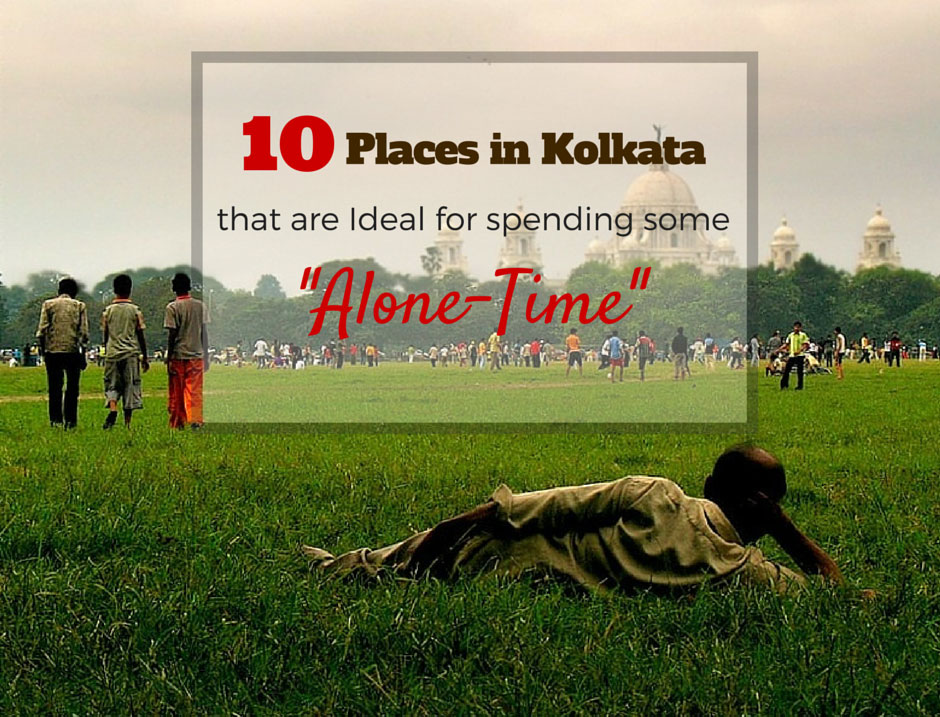 But what has Kolkata to offer to lone wolves like me, that hardly any other city in India can?
#1. Oxford Bookstore
---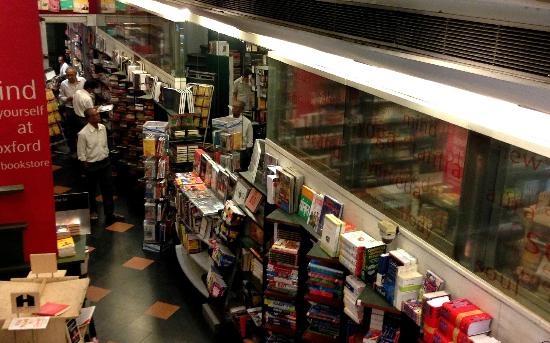 Books have an amazing quality to heal a soul… even when you are just surrounded by them. Andundoubtedly, the best place in Kolkata where you can find everything under one roof is Oxford Bookstore at Park Street.
Best time to visit: Between 12 noon to 5 pm, except Sundays.
#2. Bodhi Tree Monastery of Art
---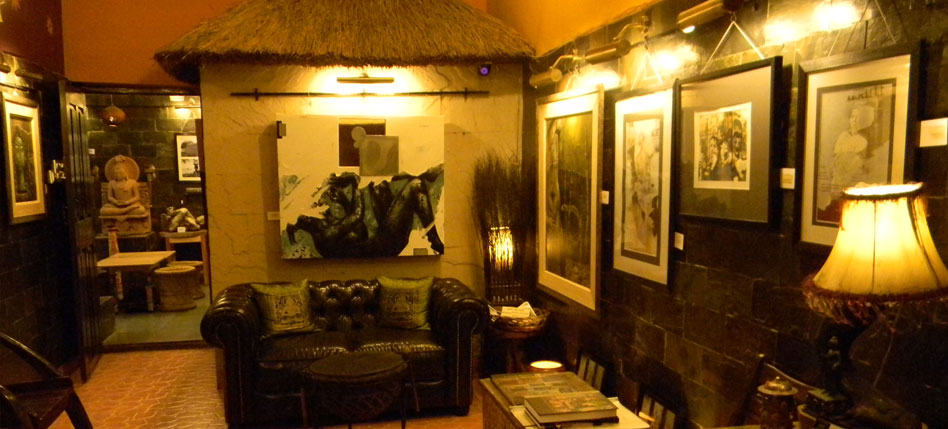 This one is surely one of my favorites on the list… mainly because not many people are aware of its grandeur yet. It's not only the perfect place for art collectors, but also an ideal retreat for people who appreciates artworks from local folks to foreign artists. Just step out from the Bhawani gate of Rabindra Sarovar metro … and ask anyone!
Best time to visit: Any day between 11 am to 6 pm.
#3. Rabindra Sarobar
---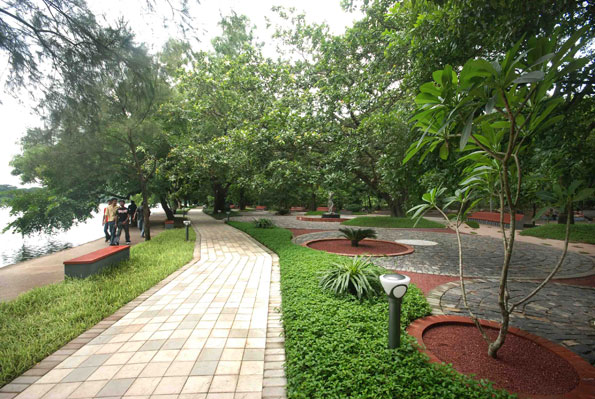 Definitely the one on the list that receives the maximum amount of daily footfall. Just sitting by the lake with the breeze gently hitting your face not only relaxes a mind, but also gives it the strength to fight back any problem. At least, Rabindra Sarobar has done that for me innumerable times.
Best time to visit: 5 am to 8 am and 4 pm to 7 pm.
#4. Alipore Zoo
---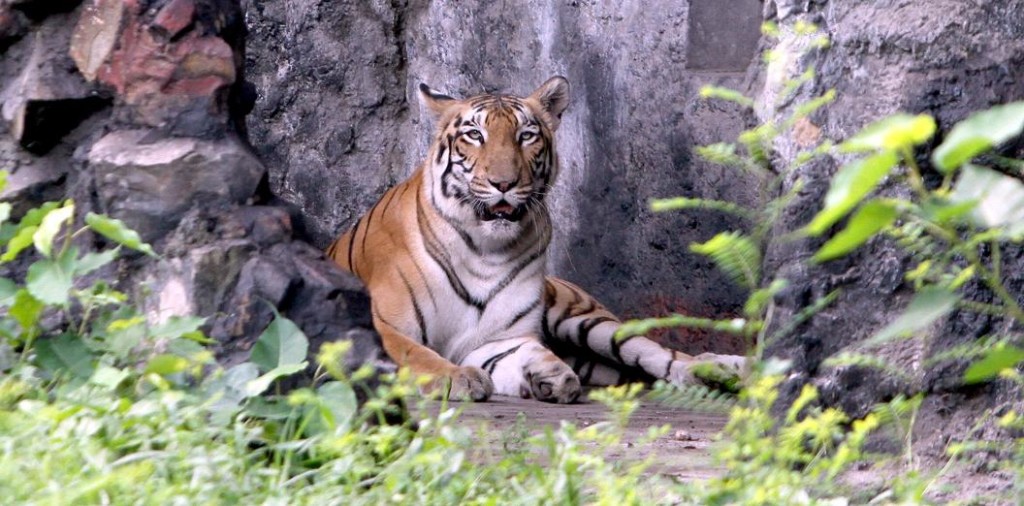 I don't know whether you all will agree with me or not, but Alipore Zoo is a very happy place. Every time I get to roam around from one part to another, a strange feeling of glee seeps into my heart just by looking at the animals. Yeah it's tough to see them caged; but it's better than seeing them getting hunted.
Best time to visit: 10 am to 4 pm during the winters.
#5. Princep Ghat
---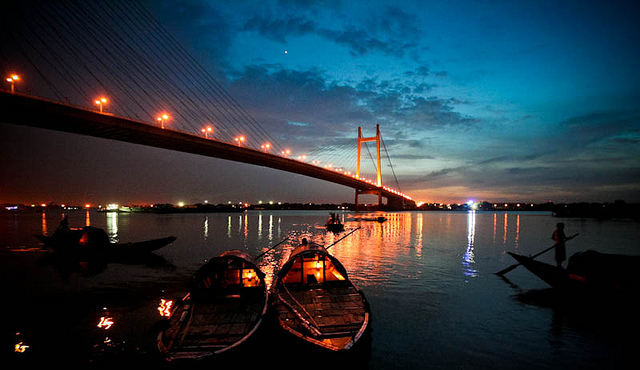 West Bengal State government has put in a lot of effort over the past decade to make Princep Ghat as copybook as possible for the peace-seekers. Hiring a boat to gaze idly at the majestic Ganges all around has never been so fun.
Best time to visit: Any day between 3pm and 7pm.
#6. South Park Street Cemetery
---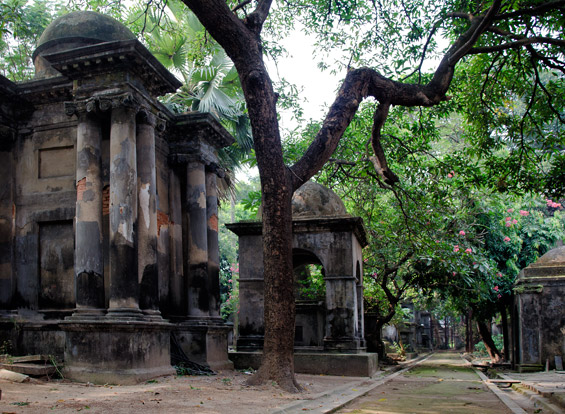 Getting to be with the dead isn't always a scary feeling, and trust me when I say it, there is nothing eerie and haunting at South Park Street Cemetery. In fact, it is one of the quietest and serene places here in Kolkata. For me, an absolute favorite where I can spend hours.
Best time to visit: Any day between 12 noon and 4 pm.
#7. Maidan
---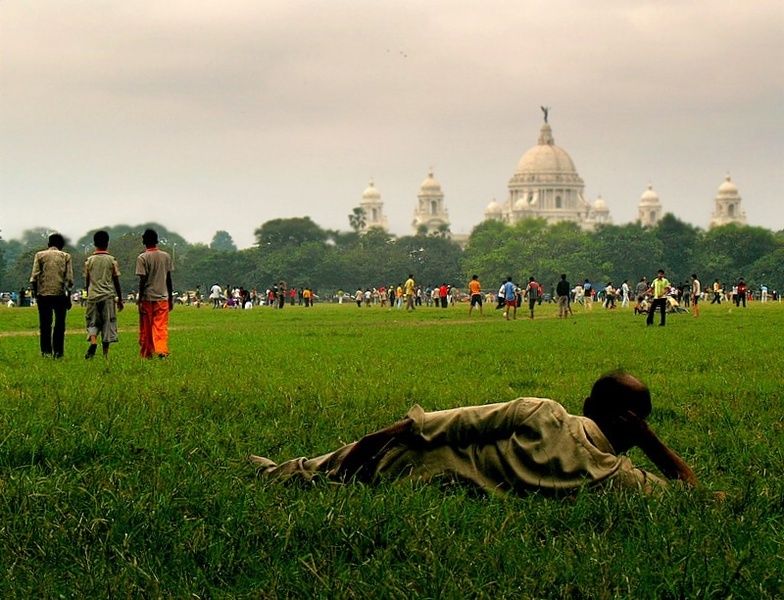 There was no way I was leaving this baby out of the list.It is perhaps the oldest place in the city where people used to hangout… and it is still one of the most preferable. And yes, Maidanis also the progenitor of theeffervescent football craze of this country. Moreover, you also get to marvel at the beauty of Victoria Memorial. A win-win situation every time!
Best time to visit: Any day between 2 pm and 7 pm.
#8. Academy of Fine Arts
---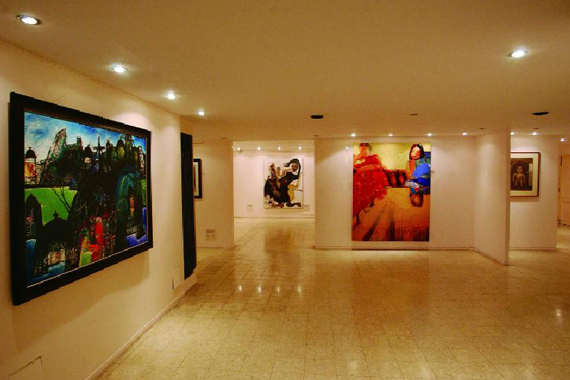 If you pay attention, you'll see meaning even in the grotesque of art forms… meanings which sometime, are life altering.One of the oldest fine arts societies in India, the Academy of Fine Arts is one such place in the city where you enter as one person, and there is a high chance you come out as another.
Best time to visit: 3 pm to 7 pm, except Sundays.
#9. Eden Garden Park
---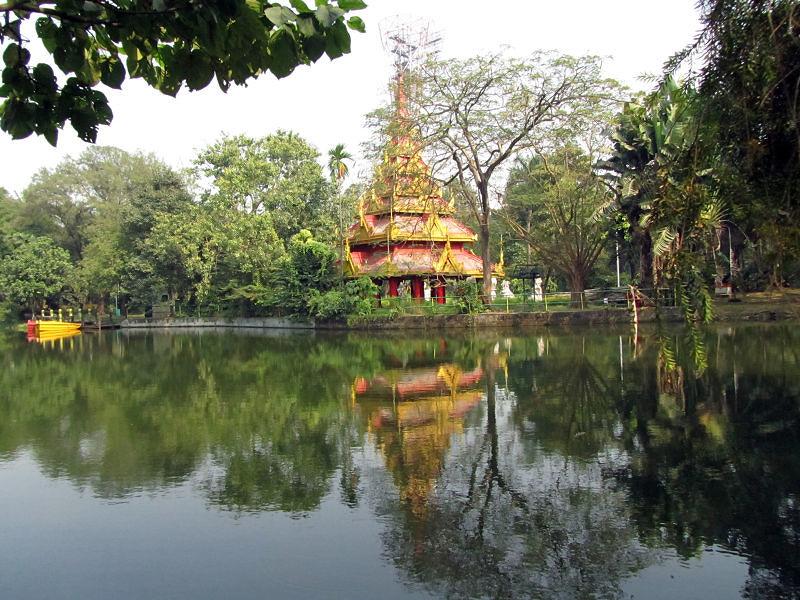 Even a couple of years back, I was not even aware of the existence of this gorgeous place. I know of hardly any place in Kolkata that is spread in an area of 50 acres, and houses a pagoda, over 150-year old huge mahogany trees and an artificial lake to sit by.
Best time to visit: Any day between 10 am and 5 pm.
#10. Any decent Coffee Shop
---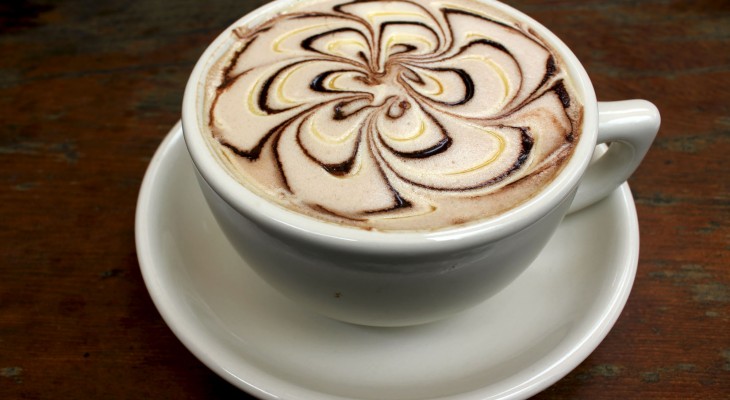 When it comes to coffee, it may be a very average drink in any part of the world… but the story is different in Kolkata. Thanks to the influence of a certain Coffee House at College Street, people in Kolkata are great thinkers if they have a cup of coffee in front. We automatically have a soothing effect with the very first sip…! In Kolkata, coffee is our Felix Felicis.
Best time to visit: Whenever you wish, my friend (but obviously not between 10 pm and 8 am).
Image Source:
media-cdn.tripadvisor.com
bodhitreekolkata.com
worldlandscapearchitect.com
rangdeindia.jp
flickr.com
followtheboat.com
travelokam.com
kolkataguide.starjili.com
edge.ixigo.com
img.inspiringwallpapers.net
How this post make you feel?