In our today's flash light we hardly remember some classic places around our cities. This places, which becoming haunting for many years.
India has many places which ignored by common peoples but attract many adventures and story writers.
Here are list of five haunted places of India.
1. The National Library (Alipore,  Kolkata)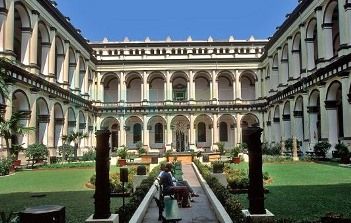 The library is situated at the Belvedere Estate, near Alipore Zoo in Kolkata. Prince Dwarkanath Tagore was the first proprietor of that Library. The library is called a most haunted place in Kolkata. It is said that some night   guards and students still hear the voice of footstep of the Governor's wife. Guard never wants to do their job in night shift.
The most haunted story of this library is about a student of a reputed college of the city. He visited the library in   a odd time for the materials of his research paper but he did not return. It is lessen that he was studying some letters of the Victorian era .some people who have noticed that such paranormal existence would testify with the details of how they have seen letters all scattered on the desk when library gates open at 10 am in the morning.
2. Bhangarh Fort, (Rajasthan)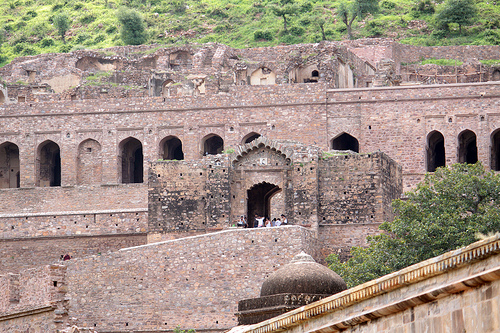 Bhangarh, a deserted town in Rajasthan, was established in 1613 by King Madho Singh, son of great Mughal general, Man Singh of Amber. Bhangarh premises are enclosed by a partially ruined wall .Two stories explain how the town was cursed: One is about a tantrik obsessed with the princess of Bhangarh and the other involves arrogant king and an offended sadhu.
Archaeological Survey of India (ASI) has hanged a sign board for displaying  a notice, "Staying after sunset is strictly prohibited in this area." According to local people it is a haunted place and staying at night is very risky for the people. Persons who stayed at night never return from this place. Some tourist who has visited the place used to say that there are some strange feelings in the atmosphere of Bhangarh.
3. South Park Street Cemetery (Park Street, Kolkata)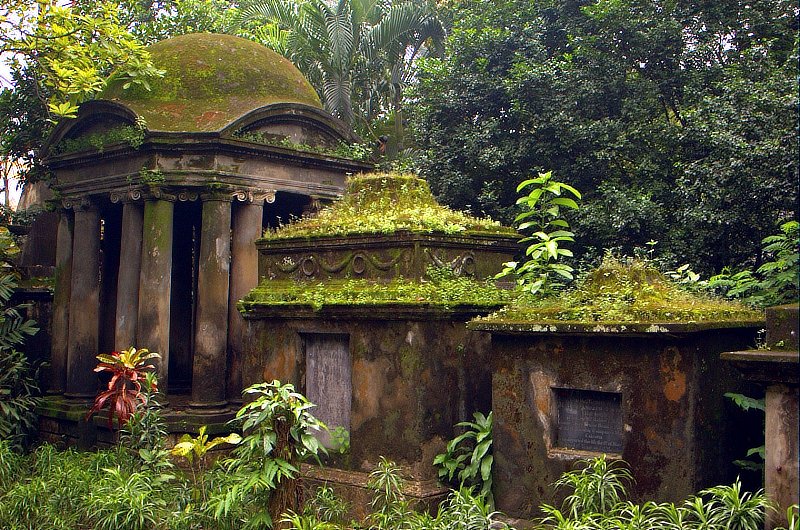 This old burial place was built in 1767. its still remains in the dark from the new age lights. The entry of this place can give you an eerie experience right from the big iron gates to the marble stone studded lanes that take you through the rows of graves bearing British names. Many Stories of other-worldly figures lingering inside the campus has been doing rounds for many years. Many people confirm that they saw humanly figure regular at that ground in the early morning or late night. Most of the people who are resident of the nearby buildings prefer to close the cemetery faced windows most of the time.
4. Golconda Fort (Hyderabad)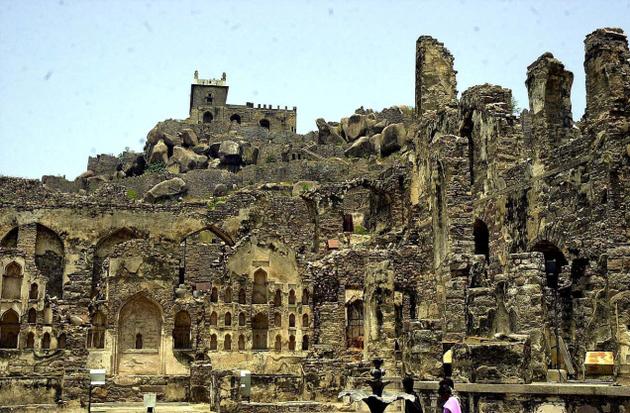 It is situated in Andhra Pradesh, to the west of the capital city of Hyderabad  This fort is built by a ruler of Hindu Kakatiya dynasty .This is another haunting shivering  place in India. Some incident used to occur which is not normal and make fear in mind. Some thimes Old pictures turning upside down, shadows of the ghost of Taramati used to dance. This kind of some abnormal activities happens over there
5. Dow Hill, (Kurseong, West Bengal)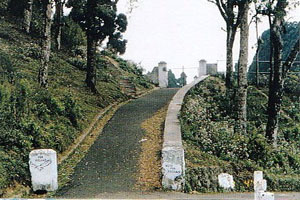 Kurseong, a small hill station located at a distance of merely 30 kms from  Darjeeling in the state of West Bengal  has  Dow Hill, one of the most haunted places in India. different type of stories used to hear by local people  like woodcutters. They told about one handless boy and disappear into the woods. Some super natural incidents occur. According to local people in the time of vacation they can hear the sound of footsteps of boys. This type of paranormal activities take place in that place.
How this post make you feel?