Well, in a city like Kolkata where every other taxi driver is famous for charging you a little bit extra than the fare that appears on the meter or rejecting fellow passengers, Dhananjay Chakraborty earns his name for an exceptional cause that brings a revolutionary change to the environment.
He drives a green taxi and demands people to plant more trees to save the environment.
This is Dhananjay Chakraborty, Kolkata's first taxi driver to have come up with such an initiative.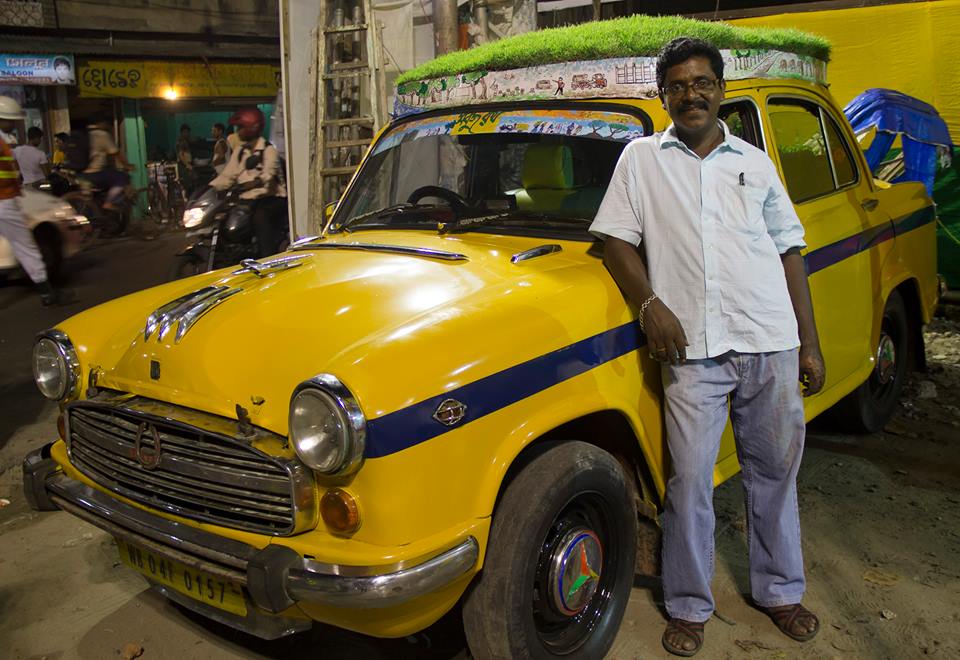 The 40 years old taxi driver has an Ambasador, which has a rooftop covered with a bed of real grass. Not only that, there are 8 pots planted inside, behind the back seats of his taxi.
His moto – to spread the important message to save plants and the environment.
A little about Dhananjay and his 'Green Taxi'
His nickname is Bapi but he earned another nickname "Gechho Bapi" (Tree-Mad Bapi) from his family members. He had spent more than Rs. 22000 of his monthly earning on plants. He has given the name "Sabuj Rath" (Green Chariot) to his taxi.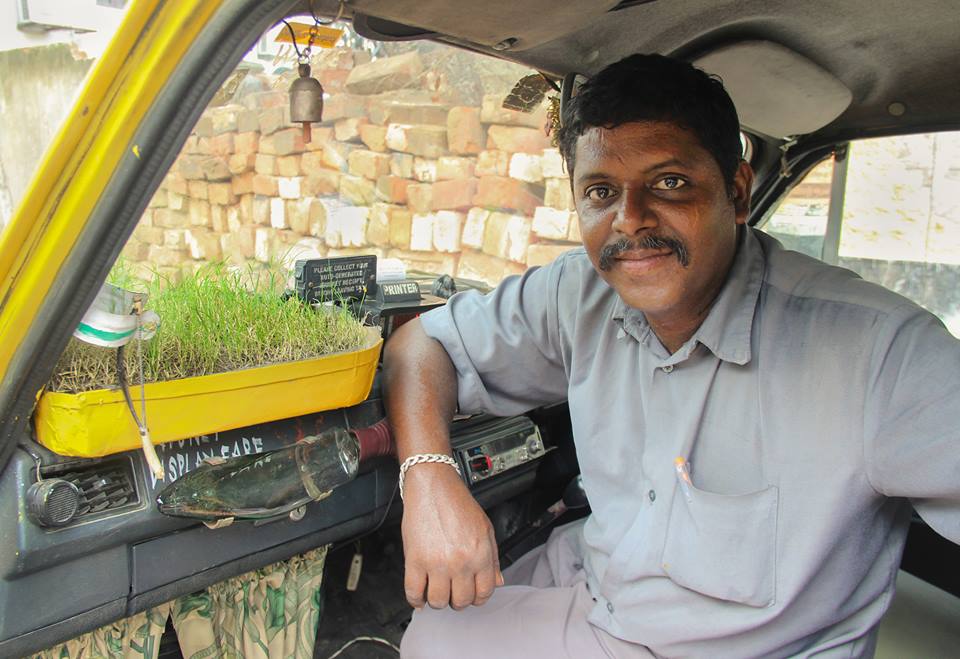 How it works?
As per Dhananjay, the weight of the rooftop tray is 65 kg. The base is made of metal. A layer of soil, white sand, stone chips & netting has been placed just to cover the tray before the grass was planted. The excess accumulated water, gets drained through some small holes found at the base of that metal tray. As a result, the inside of his taxi remains cooler than a non AC taxi.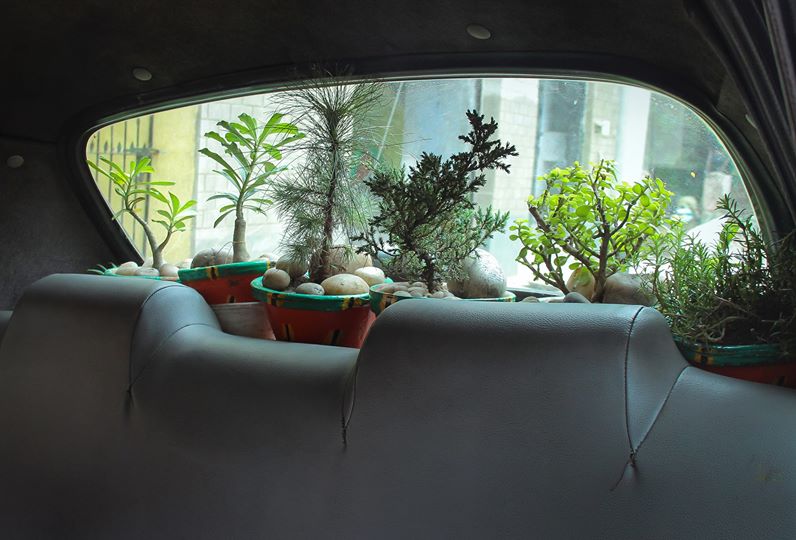 Some struggles
While he was in the process of initiating this, few of his fellow taxi drivers mocked him. Some of them thought he was out of his mind, but today most of them are supporting him.
Other Initiatives
He is also distributing leaflets containing few small poems & sketches by Dhananjay & all of them are about nature, tree and environment. The design of the leaflet was made by a passenger who became his friend.
Appreciate Him
You can find Dhananjay and his decorated taxi stand at Tollygunge, Karunamoyee. His taxi boothstands decorated with different kind of flowers and pots and is regularly planted with seeds.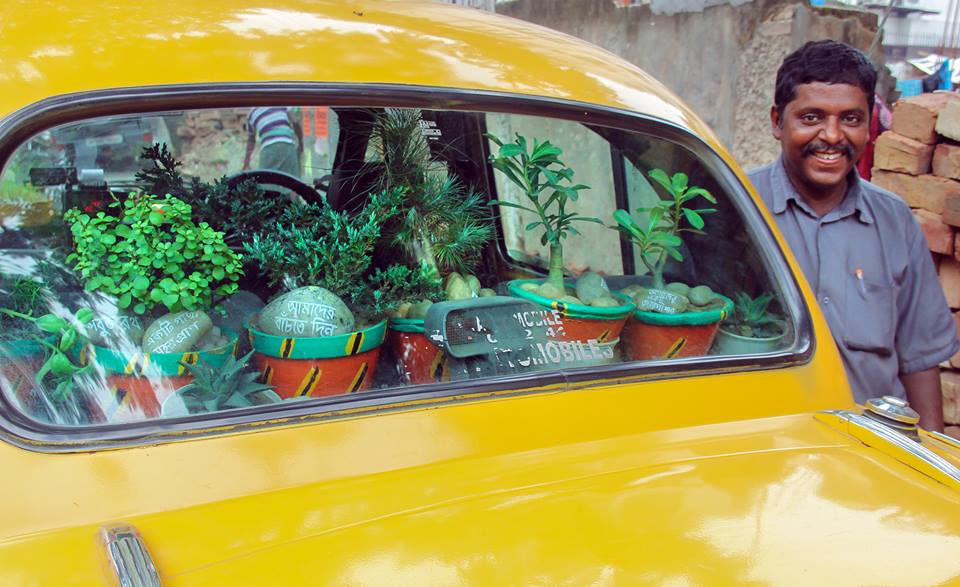 People who visit Kolkata and come from different places in India or from other counties, including our very own Kolkatans should ride Bapi's Green Taxi at least once to experience this natural AC ride. Also, if you want to support or have any suggestions for Dhananjay, also known as Bapi or Gechho Bapi; you can send him a message directly to his Facebook account called "Bapi Green Taxi".
You may call him a crazy person but our society needs more crazy people like him.
How this post make you feel?